Print This Post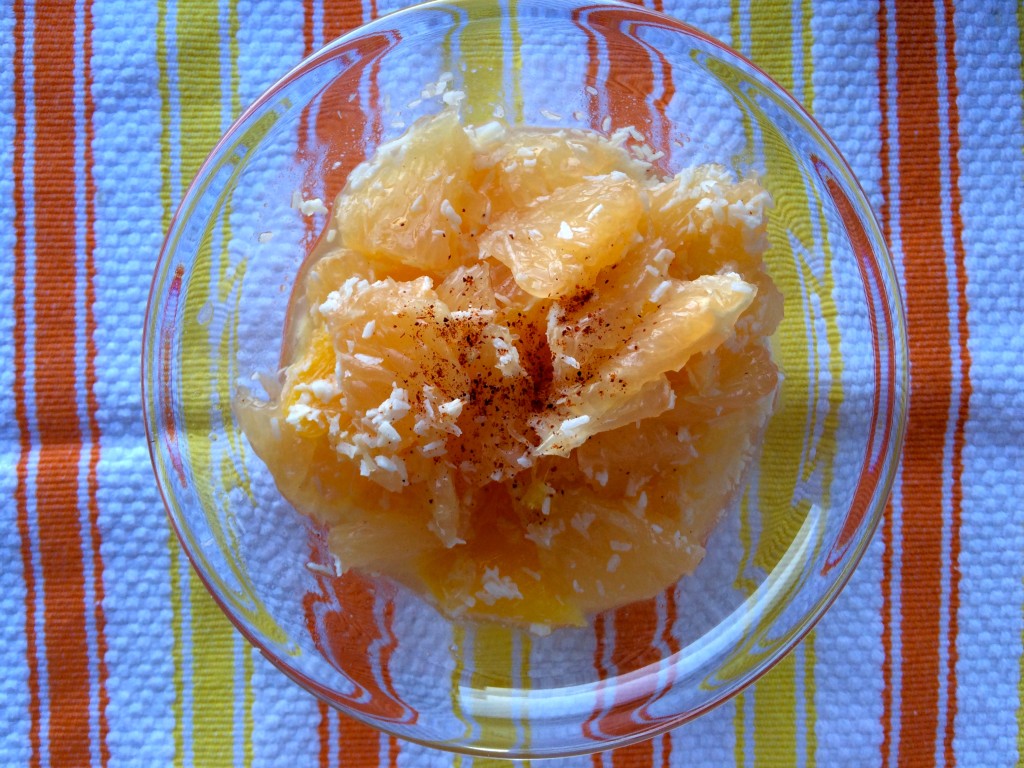 Sweet & Spicy Citrus Salad
Yields 2 servings
Ingredients:
-1 grapefruit
-1 orange
-1 tablespoon unsweetened coconut flakes
-1-1½ teaspoons honey
-1 pinch chili powder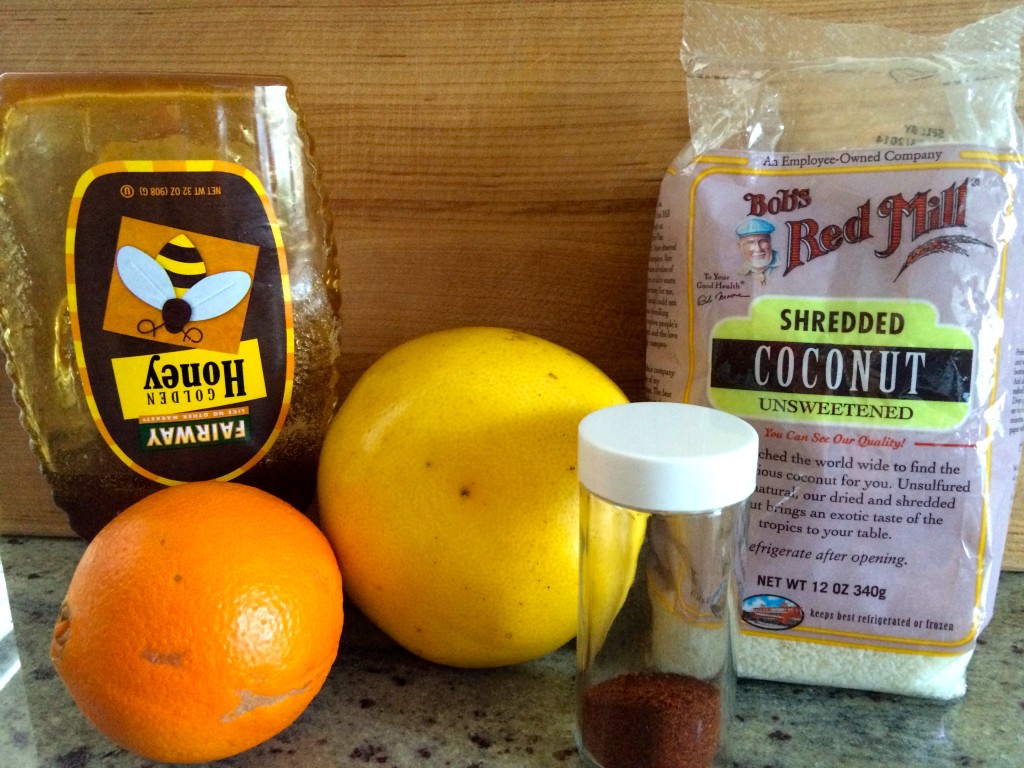 Preparation:
Peel the grapefruit and orange by cutting off top and bottom and then cutting down the side of the fruit to remove the skin and the bitter white pith. Continue until all of the skin and pith is removed.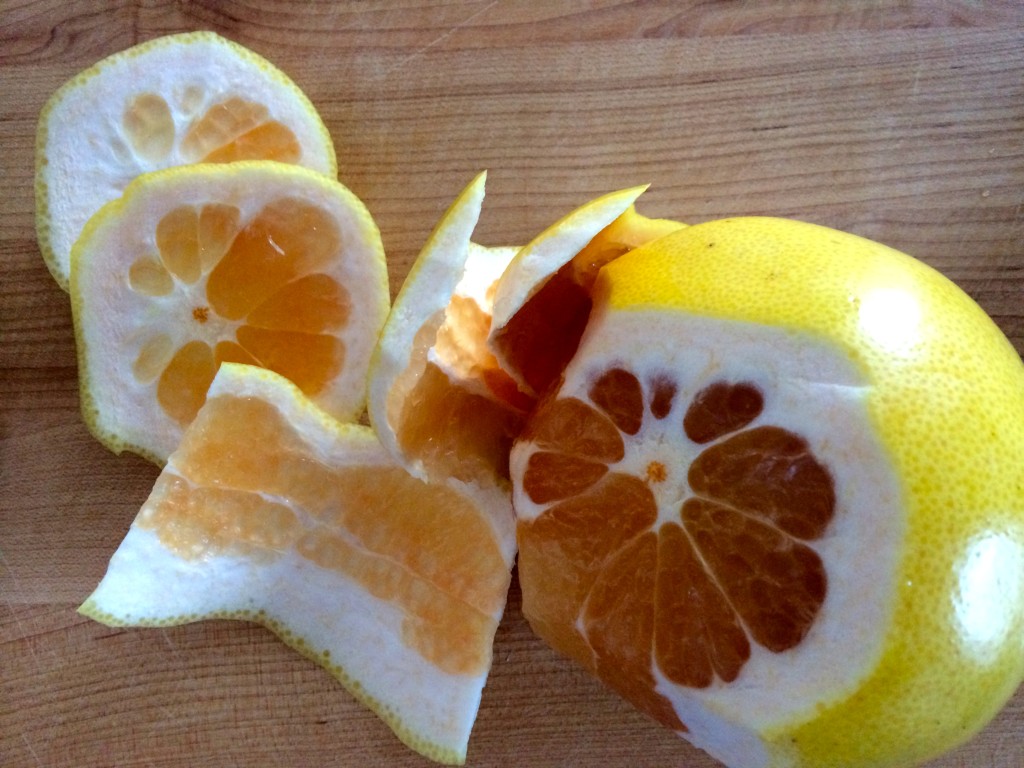 Section both fruits into segments, by carefully cutting on either side of the white membrane from the outside down into the center. Remove that segment to a cutting board. Continue with the rest of the segments for both the grapefruit and orange. Cut the segments into smaller pieces and scoop them into a large bowl. Pour the juice from both fruits that's accumulated on the cutting board into the bowl, too.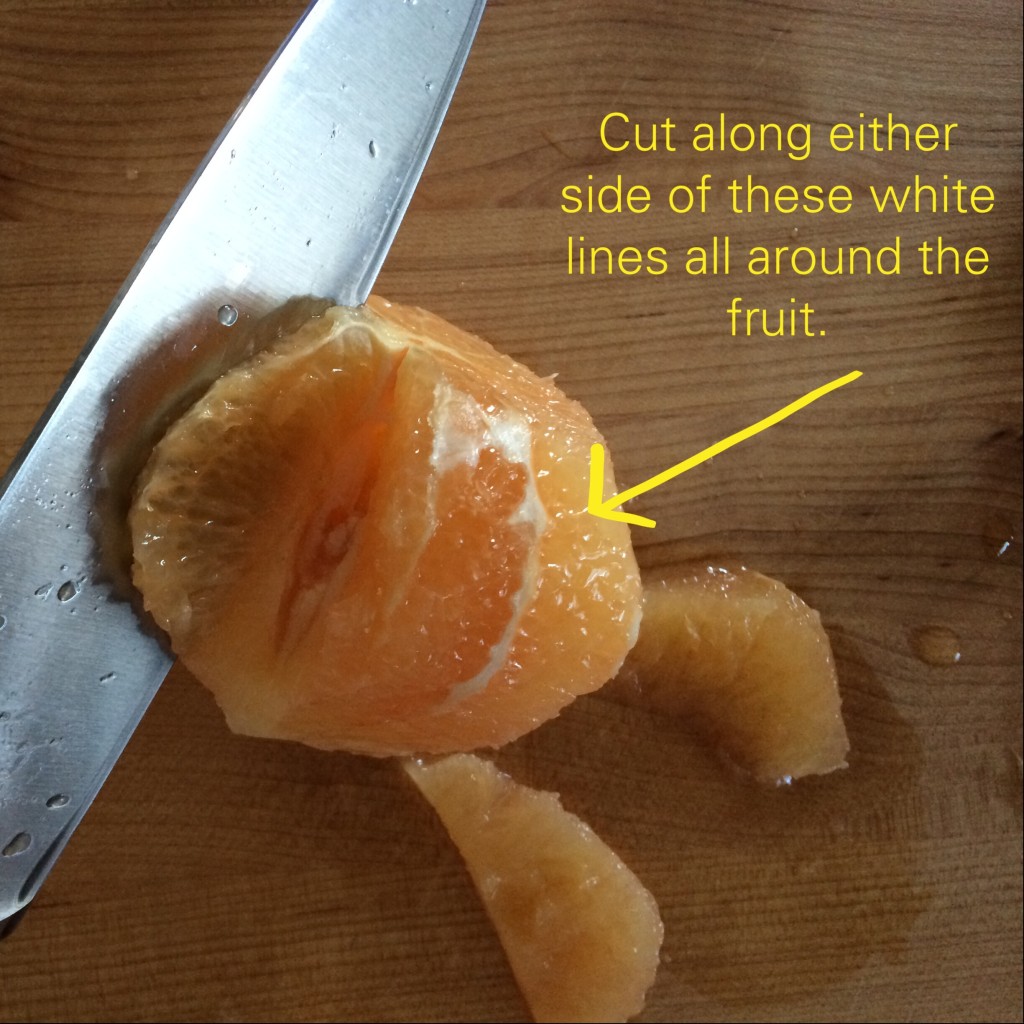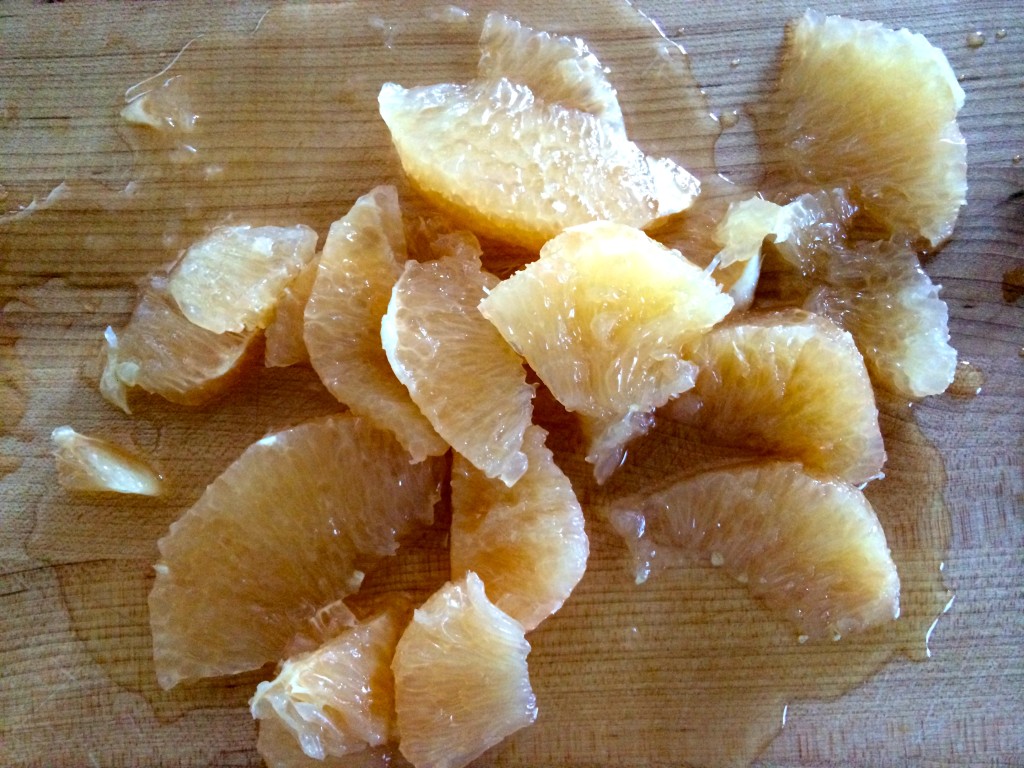 Add the honey, coconut and chili powder into the bowl. Mix, spoon into two smaller bowls and enjoy!
Eliana, who loves all citrus fruits, was skeptical at first.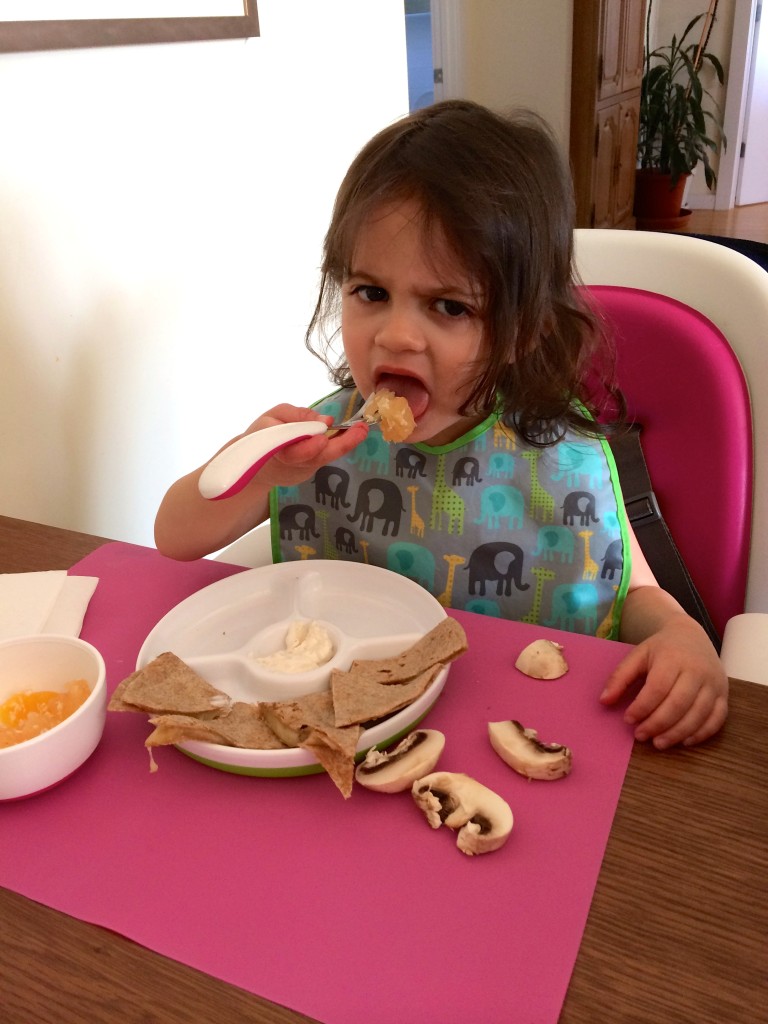 But she decided to give it a taste.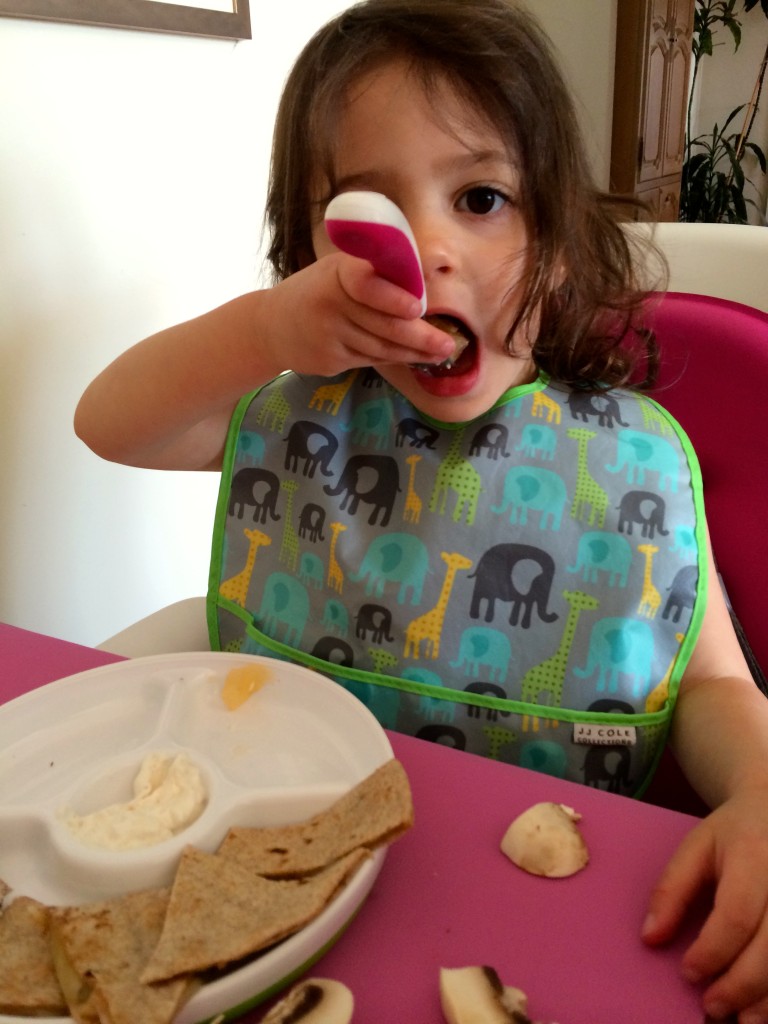 And the recipe was approved! (Phew!)
Ah, toddlers!
Happy Cooking!
Tags: chili powder, coconut, grapefruit, honey, orange
« Previous Quinoa Burrito Bowl: {Meatless} Monday Meal Fish Stick Tacos: Monday Meal Next »