Print This Post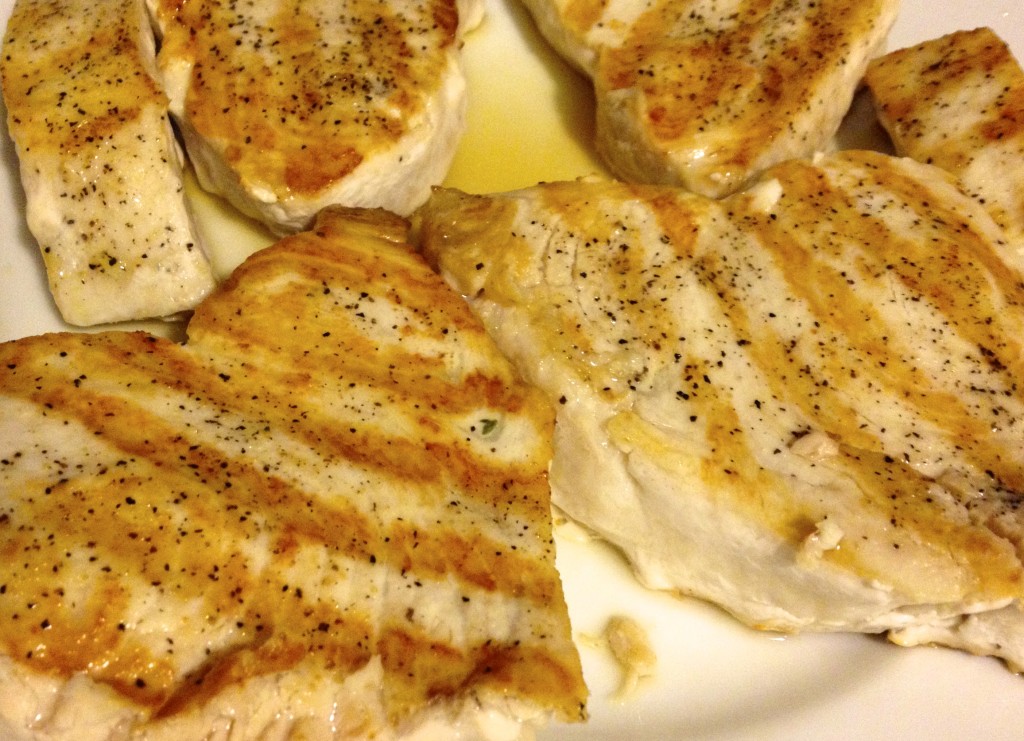 Simple Grilled Swordfish
Ingredients:
-1½ pounds swordfish steaks, trimmed of skin
-Salt, pepper, garlic powder to taste
-Olive oil for brushing a grill pan or grill
-Juice of ½ lime
Preparation: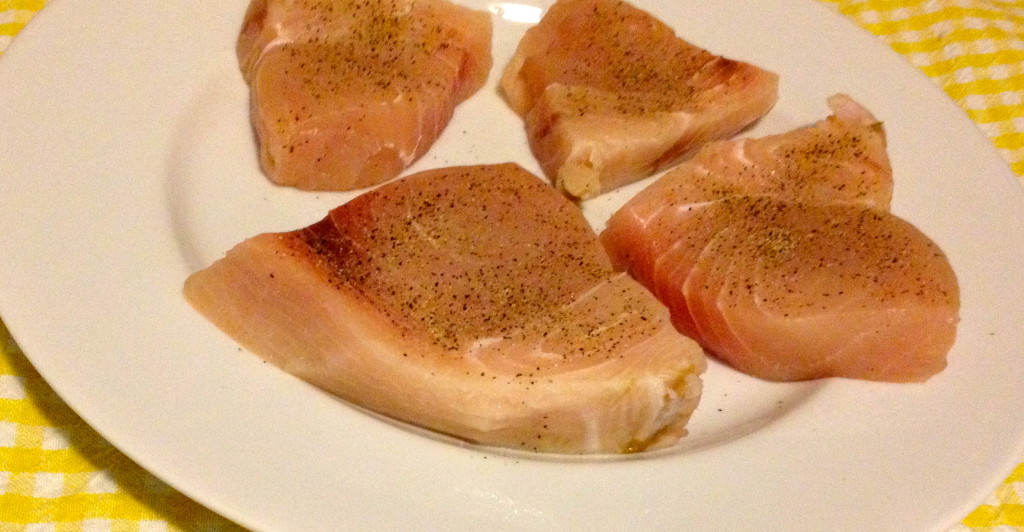 In a small bowl, mix some salt, pepper and garlic powder together. Start with 2 parts pepper, 2 parts garlic powder and 1 part salt. Mix, taste and adjust as desired.
Transfer the fish to a plate and sprinkle the spice mixture onto both sides of the fish.
Allow fish to rest on counter for 10-15 minutes.
While fish rests, lightly brush grill pan or grill with olive oil. Heat to medium-high heat.
Once grill pan/grill is hot, lay fish down onto grill, being careful not to overcrowd the pan. Cook fish in two batches if needed.
Grill for 7-8 minutes on the first side depending on the thickness of the steak. Do not move the fish or you won't get pretty grill marks.
Flip and cook for an additional 7 minutes.
Carefully remove fish to a plate and drizzle with lime juice. Serve with the Mango Sauce and enjoy!
Happy Cooking!
Tags: fish, gluten free, limes
« Previous Mommybites Summit Tomorrow Night! Mango Sauce Next »