Print This Post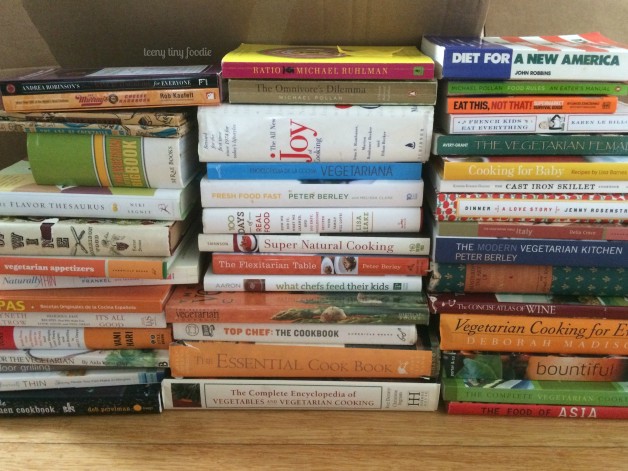 I love books of all kinds and cookbooks are no exception. There's nothing that makes me take stock of my books (and all my other stuff) like packing them all up to move to a new home. And guess what, dear reader? I'm living amongst boxes because the teeny tiny foodie kitchen is relocating! Sadly, we are leaving our beloved Brooklyn and moving a little bit north to become suburbanites. We're trading an amazing view of Manhattan, a plethora of great restaurants and activities and a 5-minute walk to Whole Foods for homeownership, a driveway and a lawn. It's all so grown up! I'll be honest with you: I'm completely heartbroken to leave our neighborhood and the wonderful support group of friends and contacts we've made here. In fact, I'm %100 totally freaking out about this whole situation.
I'm trying to focus on the positive things such as the fact that we can walk to a lot of "every day" things like a playground, restaurants, stores and the train. Also, we won't be so far away that we can't come back for regular visits. I keep telling myself that a year from now I'll be "super happy" about this move. But I'm far from "super happy" about it right now. 😉
So, I tell you all of this not only because you will see photos in a different "teeny tiny foodie kitchen" but also because I'll be taking a brief hiatus from sharing new recipes. Over the next several weeks I'll be finishing packing up our apartment and then unpacking and trying to set up our new home. I'll still be sharing photos and updates on Instagram and Facebook so, as always, you can keep up with teeny tiny foodie happenings by visiting us there.
I need to say thanks for your patience and support as we go through this "real life" and very grown up (EEK!) moment in our life. I get a shock every time it occurs to me that I'll be a suburbanite. How the bleep did this happen??!!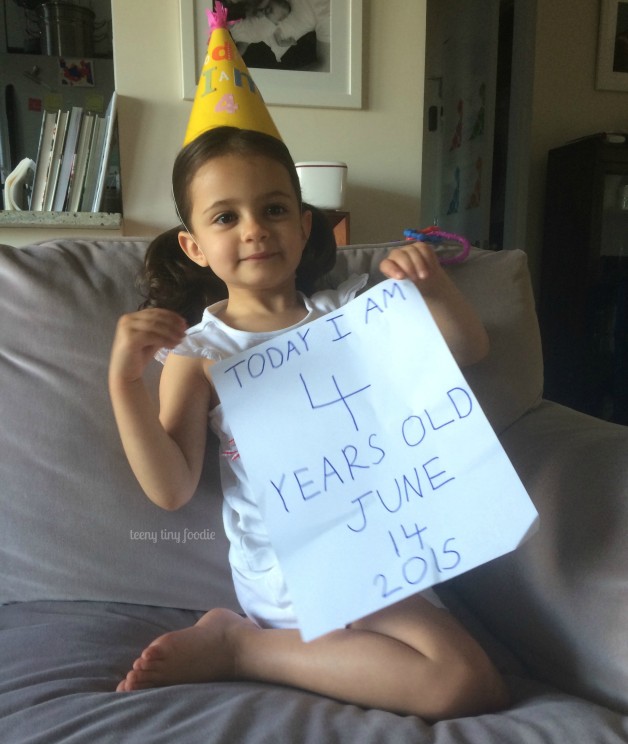 In the middle of all of the chaos around moving, my teeny tiny foodie just turned 4 years old! I can't believe it!  We took a mini break from packing and purging to celebrate her birthday with a party at Ample Hills Creamery. (Seriously good ice cream. Go there!) Eliana and her friends got to ride the "ice cream bike" and make ice cream sundaes using the ice cream they made. It was so fun! And it was pretty entertaining for the grown ups to watch a ton of young kids with short legs try to reach the pedals of the ice cream bike.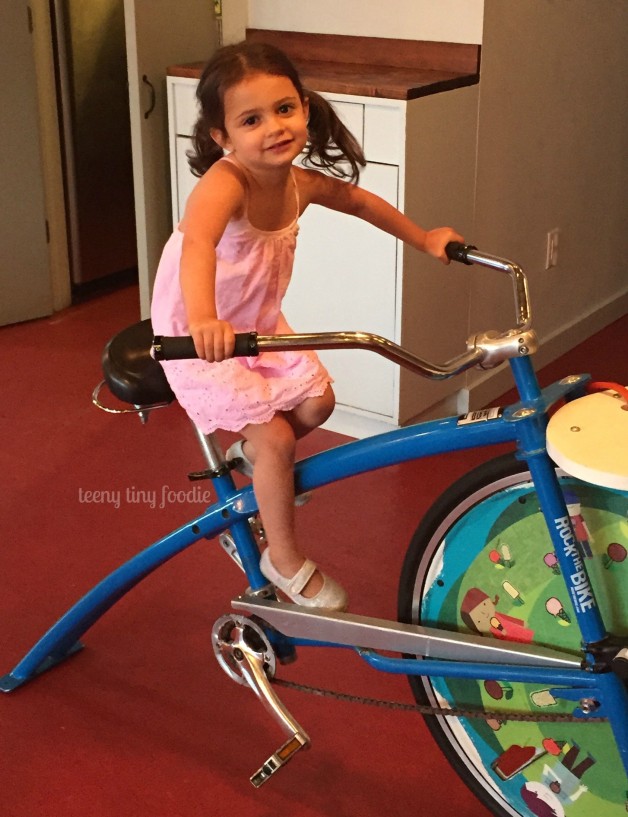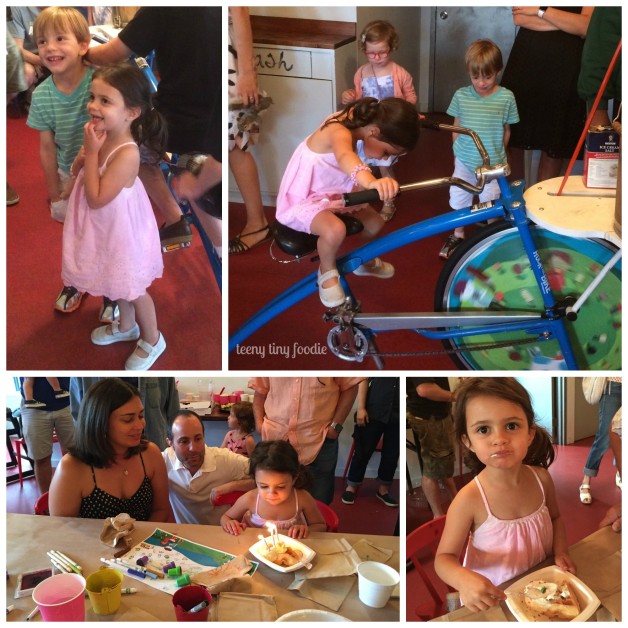 This photo was taken before the sugar fest of ice cream, waffles and toppings!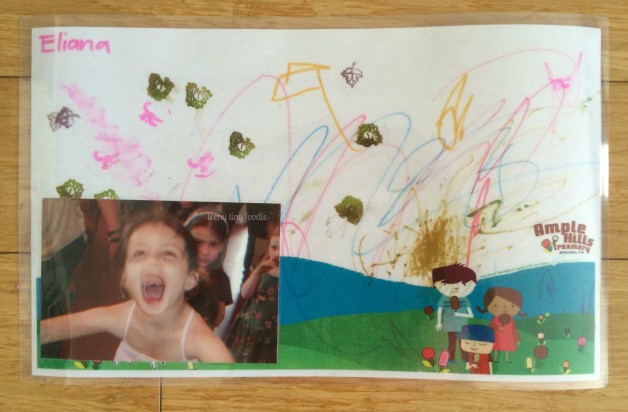 Alright, I'm signing off for now. In the meantime, check out all of the existing recipes for the whole family here. Some summer favorites are: Caprese Salad Strata, Chilled Summer Squash Soup, Watermelon & Ricotta Salata Salad,  Strawberry Mojito Mini Pops and Crunchy Taco Salad.
Find more summer recipes here.
Don't forget that no matter where you live, you can always spread love. It's the Brooklyn way!
xoxoxo
« Previous Blueberry Avocado Smoothie Bowl: {Kids Cook} Monday Meal There's No Place Like Home Next »