Print This Post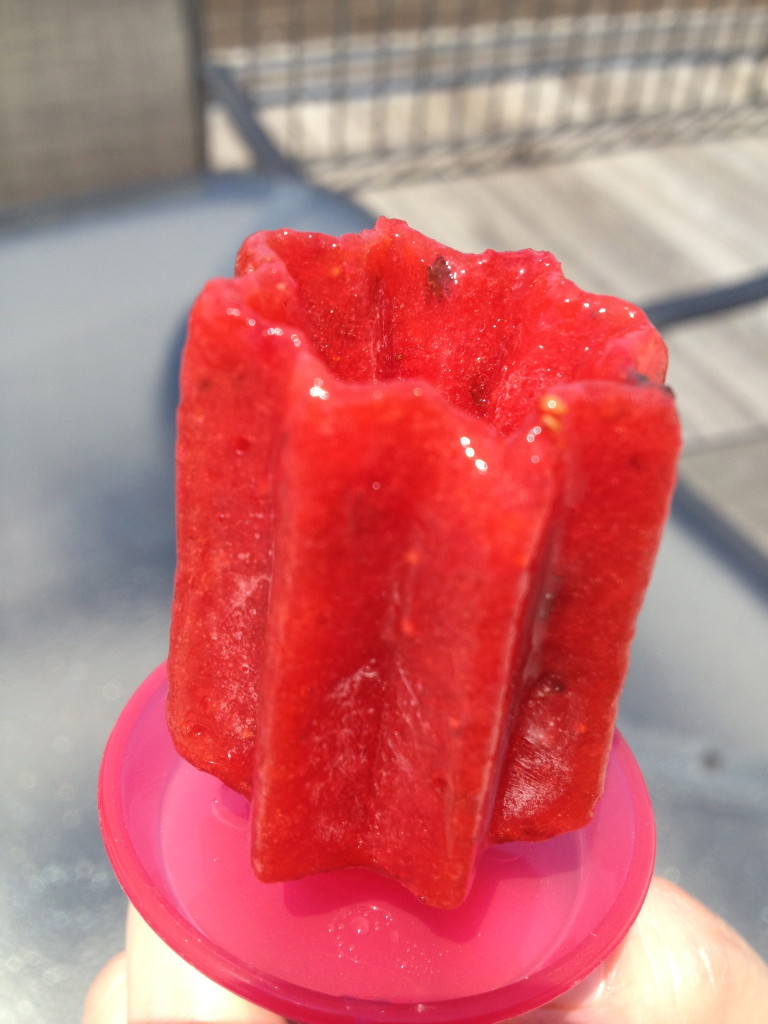 Temperatures are rising and it is starting to feel like summer! Homemade popsicles are an easy and healthy treat to help cool down Foodies young and old. The Little Foodies who are teething get some extra relief for sore gums from this frozen treat, too.
Enjoy!
Strawberry "Mojito" Mini Popsicles
Ingredients: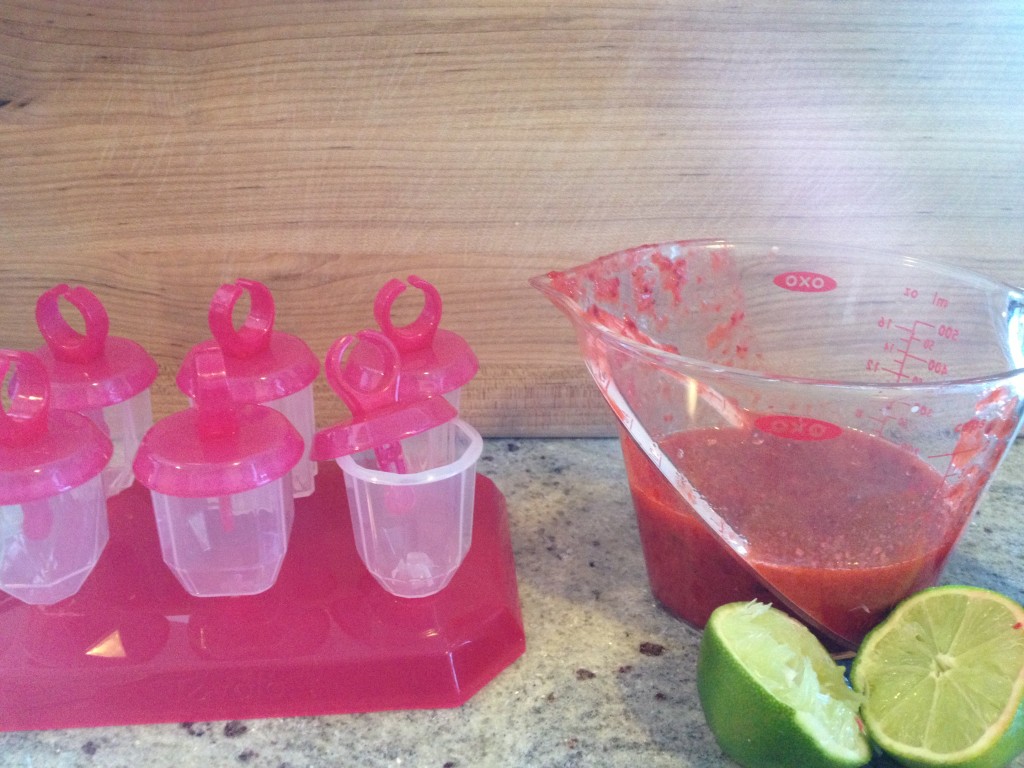 Preparation:
Prepare the purée.
Mix in the lime juice and zest.
Pour mixture into popsicle molds (Just over a tablespoon per mold).
Freeze for at least 4 hours.
Yields 6 mini popsicles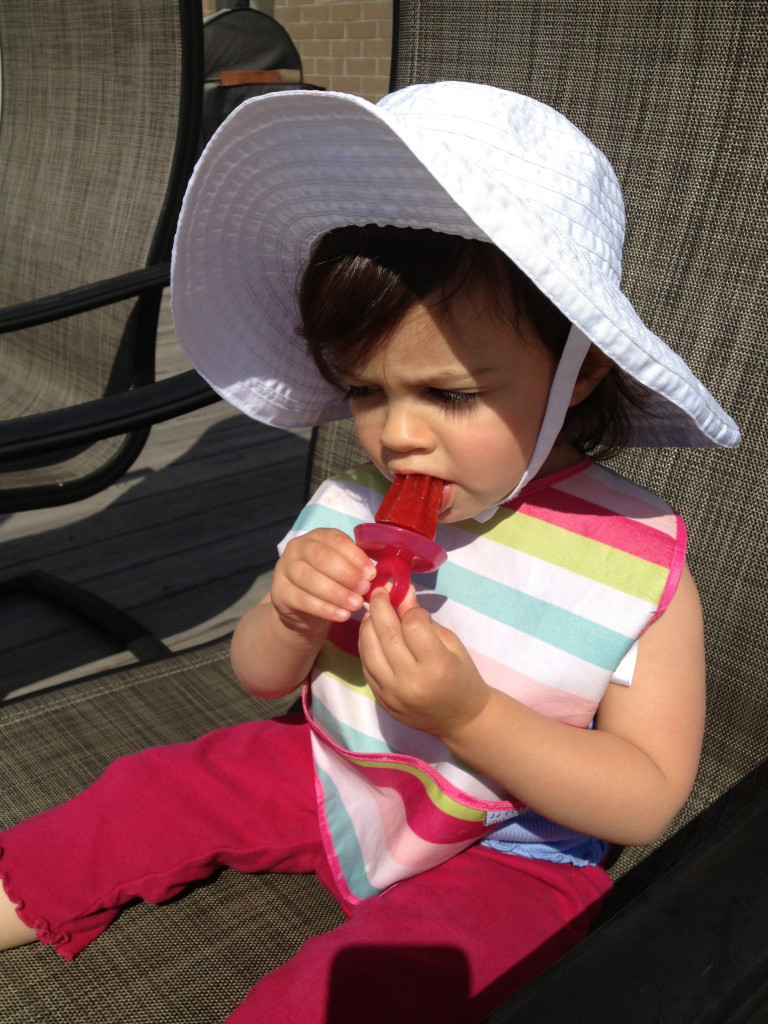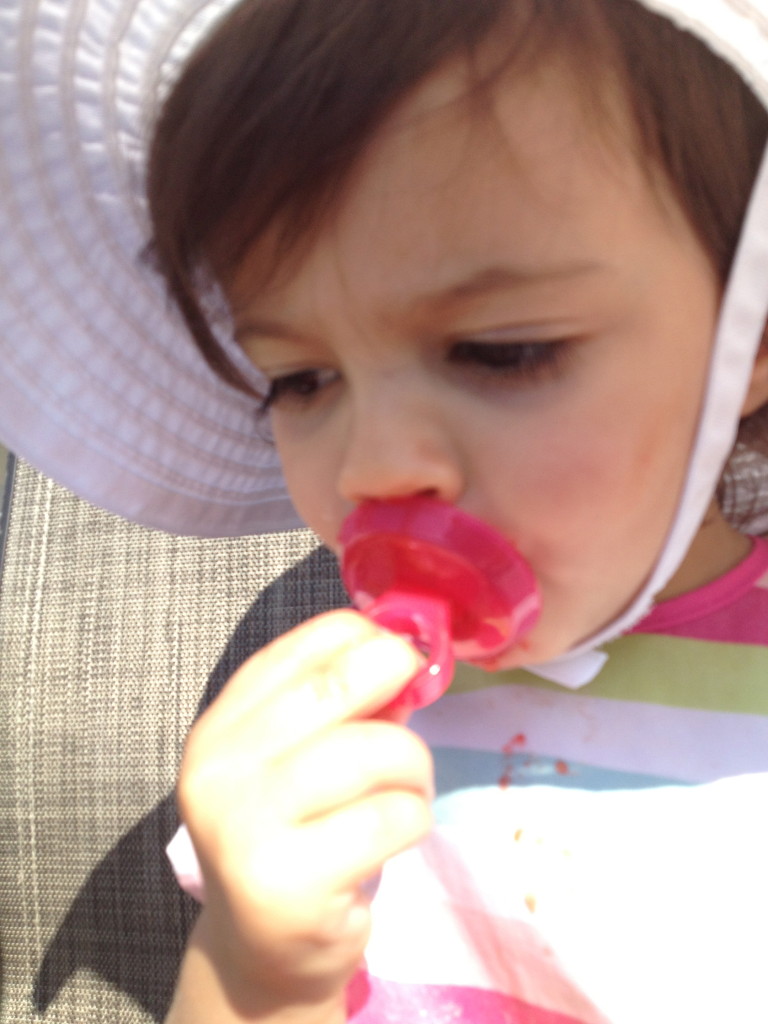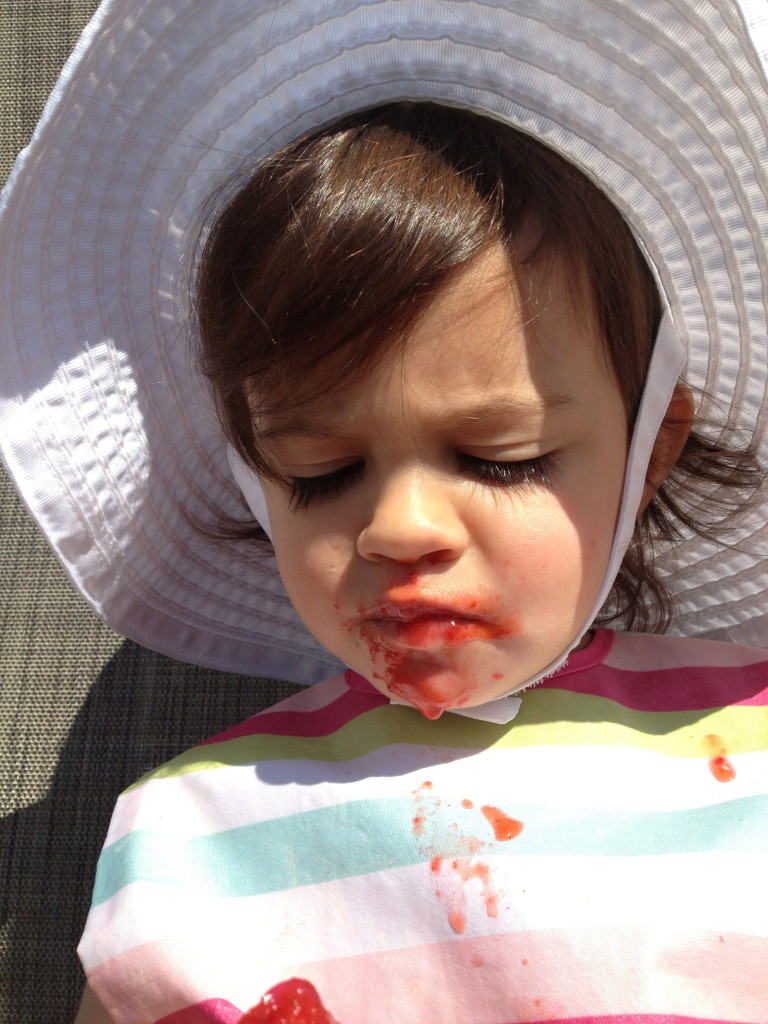 And click here to visit our Youtube Channel and watch a video of Eliana enjoying her popsicle!
Happy Cooking!
Tags: baby and family, gluten free, limes, Meatless Monday, mint, Purees For Two, strawberries, summer
« Previous Caprese Salad Strata: Monday Meal How To Cube a Watermelon Next »