Print This Post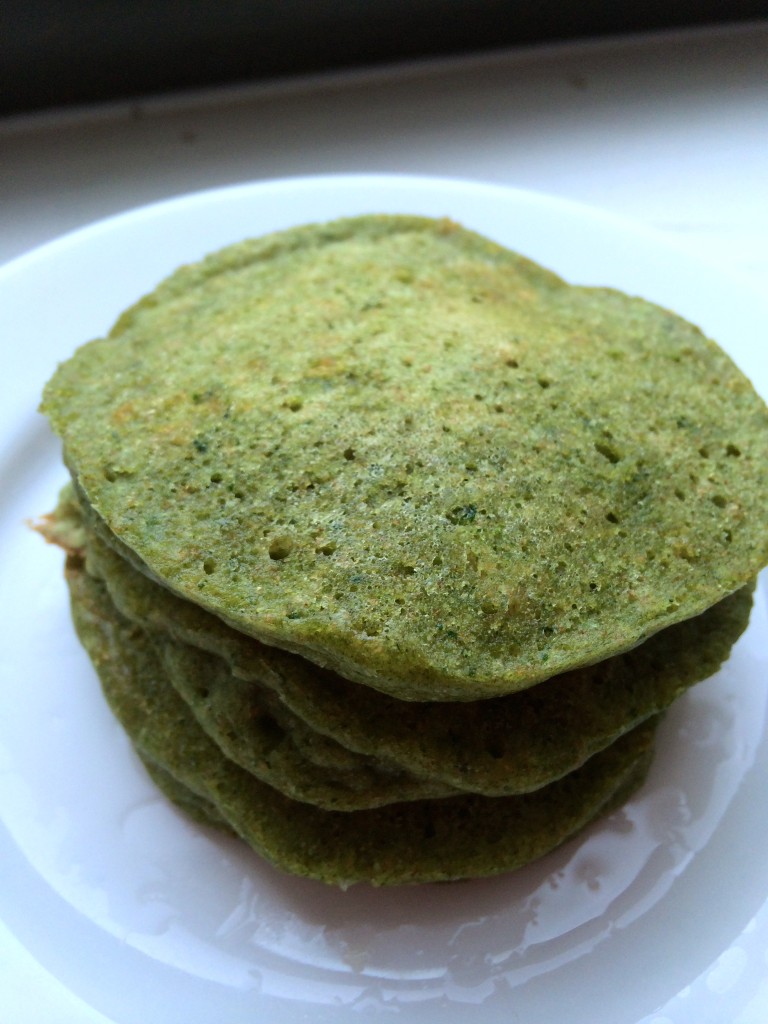 Are you looking for a festive dish to serve on St. Patrick's Day? Try these Green Pancakes, dyed naturally using a mixture of spinach purée and applesauce! Not only are these pancakes festive and delicious but they are healthier than traditional pancakes, too. With whole-wheat flour, apple, spinach and Greek yogurt mixed into them, they provide protein, fiber, antioxidants and various vitamins. I like to serve them with yogurt dipping sauce and a few drops of real maple syrup.
A few tips and ideas before the recipe:
1. You can make the purées ahead of time. These purées freeze well and can be made up to 3 months in advance. Just thaw them in the refrigerator for 2 days before you need them. Or, make them up to 4 days in advance and store them in an airtight container in the fridge. Recipes for the purées are located after the end of recipe for the pancakes.
2. Your teeny tiny sous chef can help you in the kitchen by mixing ingredients together and creating fun and festive pancake shapes with cookie cutters, too! (Shamrock shape optional.)
3. If you're in a situation where you need to "hide the veggies" to get your little one to eat them, I encourage you to divulge your secret after he or she has gobbled up the pancakes. This way you create a positive association with an otherwise "scary" food.
4. These pancakes freeze beautifully. Wrap them in wax paper or parchment paper, making sure there is a piece of paper in between each pancake so they don't stick together. Store them in an airtight zipper-top bag for up to 4 months. Reheat in the oven at 300° for 10-15 minutes or until heated through.
5. I'm pretty terrible at flipping pancakes, so I tend to make mine smaller, which makes flipping easier. I like to use a large melon baller that scoops out batter one tablespoon at a time and releases it into the pan easily. You can always use a regular tablespoon for this, too.
Green Pancakes
Yields around 17 silver dollar-sized pancakes
Ingredients:
-Olive oil to grease the non-stick skillet
Dry Ingredients:
-1 cup whole wheat flour
-¾ cup all purpose flour
-2 teaspoons baking powder
-1 teaspoon salt
-3 tablespoons Wholesome Sweeteners Fairtrade Organic Sucanat (

Su

gar

Ca

ne

Na

tural)
Wet Ingredients: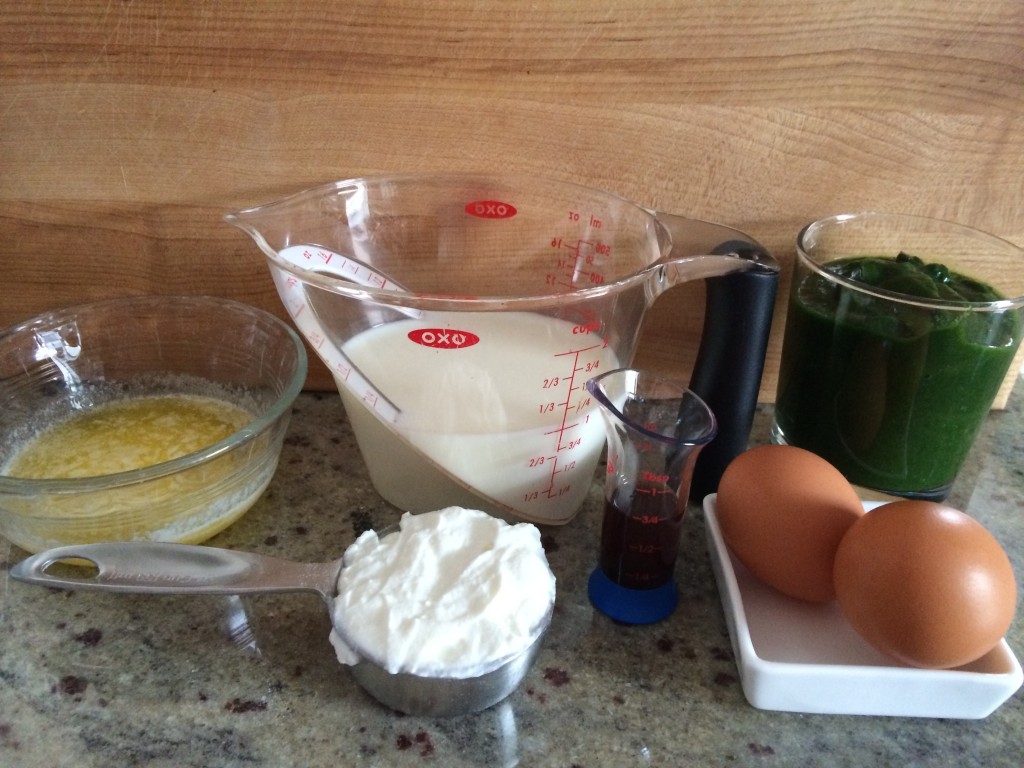 Preparation:
Heat a greased non-stick skillet over medium heat.
In a medium-sized bowl, mix all the dry ingredients.
In a large bowl, whisk together the wet ingredients.
Slowly pour the dry ingredients into the wet ingredients and stir together.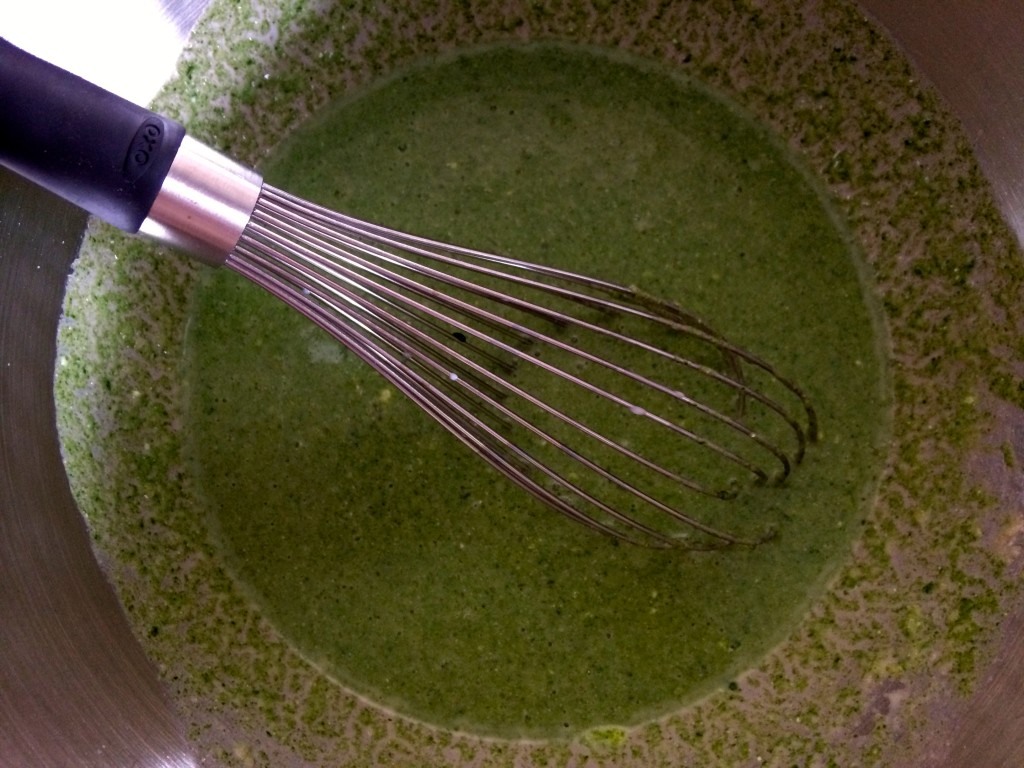 Scoop batter, a tablespoon at a time, onto the greased non-stick skillet.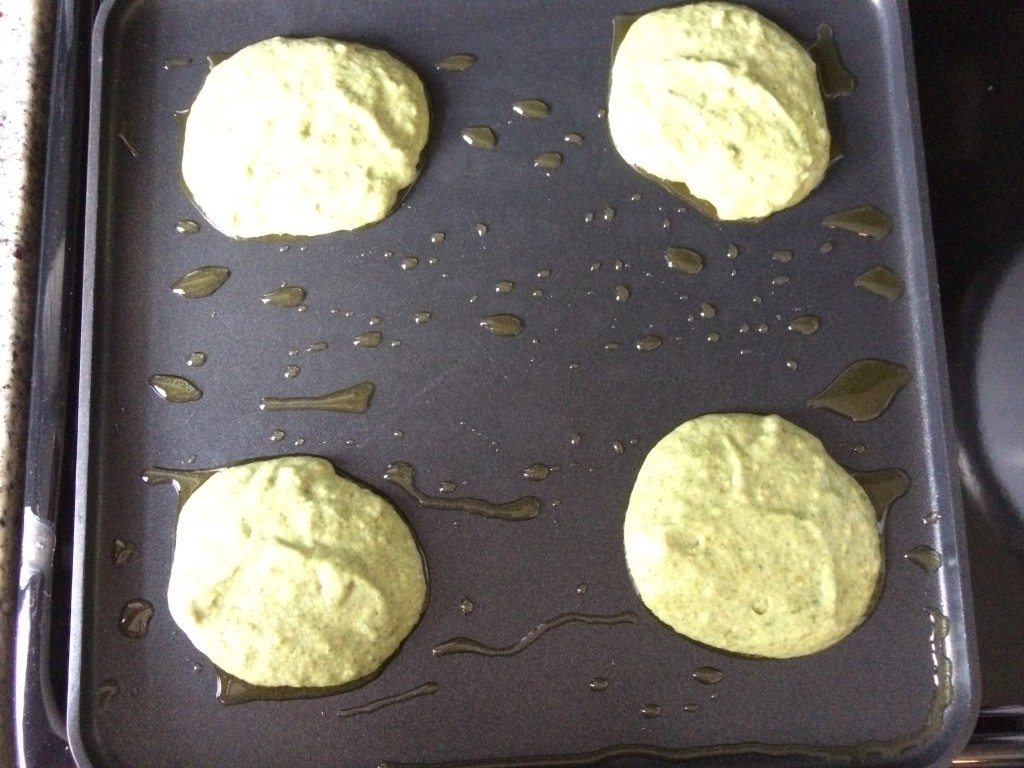 Cook until the pancakes begin to bubble, around 2-3 minutes. Flip and cook for 2 additional minutes and remove to a plate. Continue until all the batter is gone, adding more oil to the skillet as needed.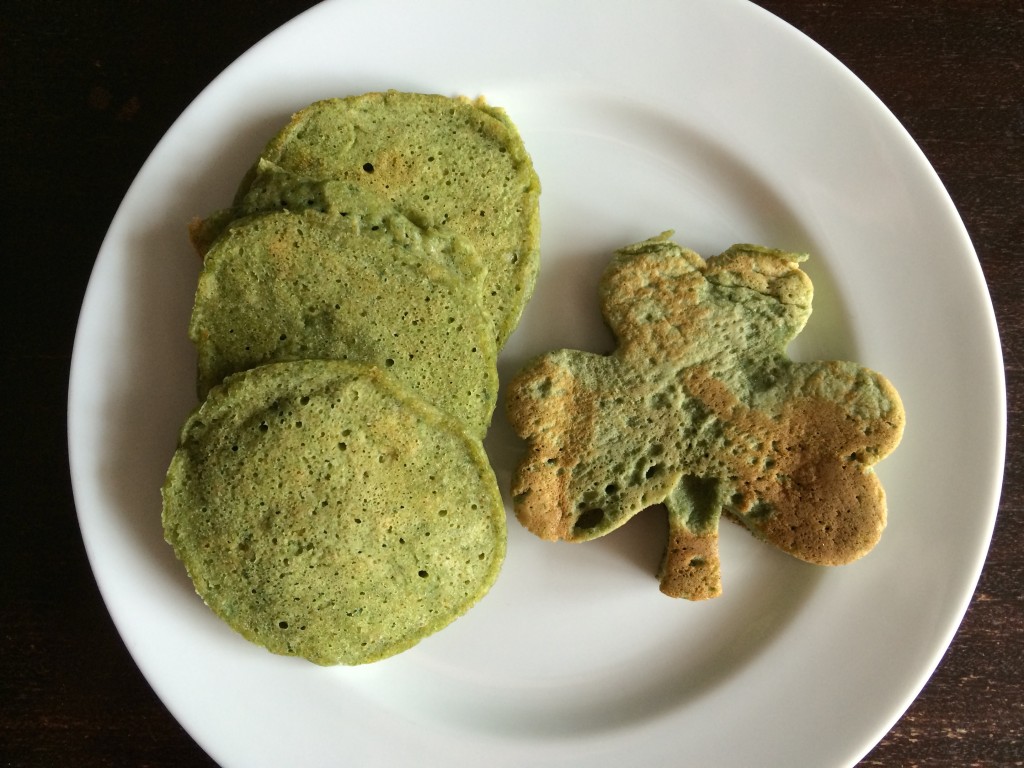 Simple Spinach Purée
Ingredients:
-5 ounces raw organic baby spinach, rinsed and patted dry
Preparation:
Steam spinach until wilted, around 3 minutes. Transfer cooked spinach to a mini food processor and purée until smooth.
Applesauce
Ingredients:
-1 organic apple, peeled and chopped
-About ⅛ cup of water
Preparation:
Put ingredients into a small saucepan. Over low-medium heat, simmer for 5 minutes or until apples are soft. Mash with a fork or in a mini food processor.
Happy Cooking!
Tags: baby and family, breakfast, eggs, flour, green foods, leafy greens, milk, naturally green recipes, pancakes, Purees For Two, spinach, sucanat, yogurt
« Previous Cooking Classes and Menu Planning Now Available! Sesame Quinoa Bowl: {Meatless} Monday Meal Next »