Print This Post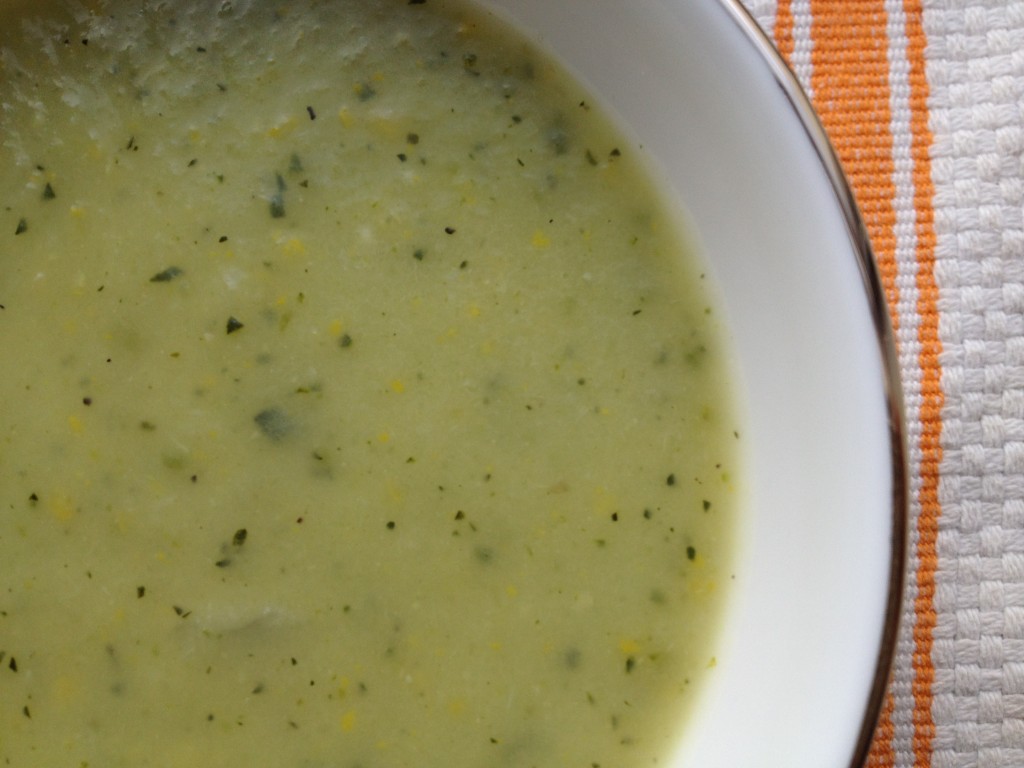 Recently, I joined a CSA. But, I've also continued shopping for produce my local farmers market, so there have been even more vegetables than usual hanging out in the teeny tiny foodie kitchen.  Not wanting to let any of them to go to waste, I've been using different methods to cook them so we can really enjoy these vegetables rather than find them squishy and oozing at the bottom of the crisper. One night last week, when the fridge was literally overtaken by vegetables, I pulled out a bunch to roast them. The summer squash I had chopped and tossed with olive oil, salt and pepper never made it into the roasting pan. Whoops! So, I had to figure out what to do with them. My friend Heather, who was over for dinner last weekend, suggested I make them into a soup. So Heather, thank you for the idea for this happy accident of a meal.
This Chilled Summer Squash Soup is a deliciously creamy soup without the cream. Depending on what you're in the mood for, this soup is great hot, at room temperature or chilled. And, it is a meal the little purée-eating foodies in the family can enjoy, too.
Additionally, this soup is equally delicious a few days after you make it. So, you can make a big batch and enjoy it across the week. Or, freeze it in individual servings and enjoy the taste of summer into the fall.
Serve this soup alongside some crusty bread and dinner is done.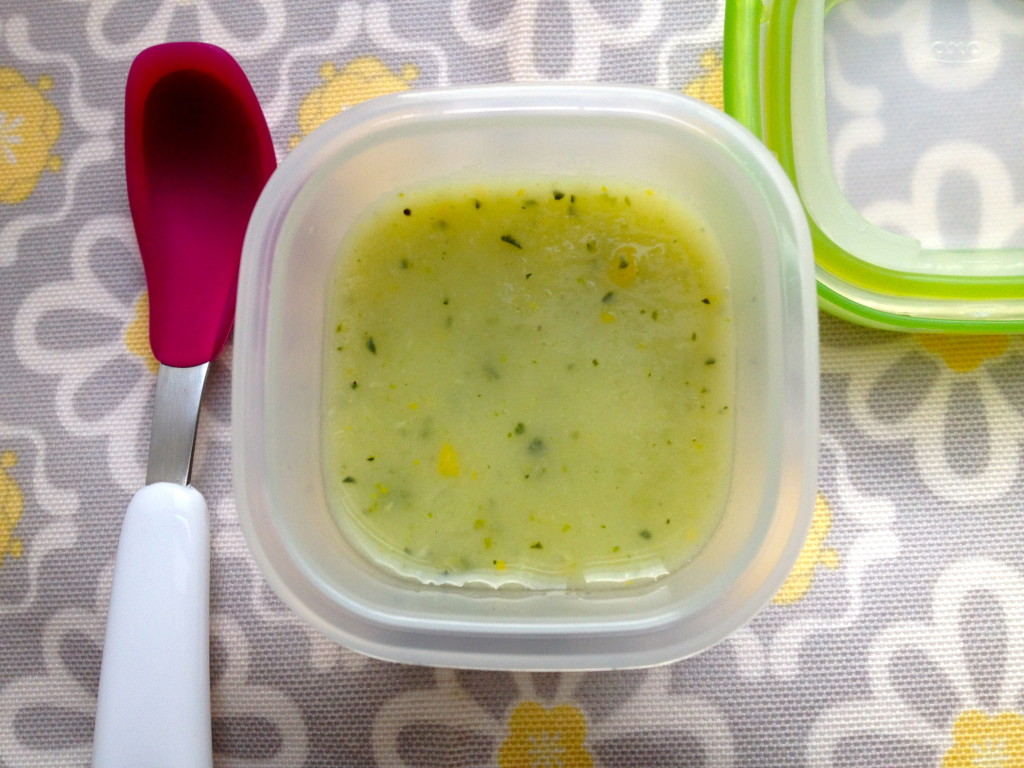 Chilled Summer Squash Soup
Yields around 10 cups
Ingredients:
-2 zucchini, roughly chopped
-2 yellow squash, roughly chopped
-1 red onion, roughly chopped
-5 cups vegetable stock (Click here for a link to a recipe for vegetable stock)
-1 tablespoon olive oil
-1 teaspoon salt, plus a few pinches for cooking the vegetables
-½ teaspoon pepper
-Chili powder to taste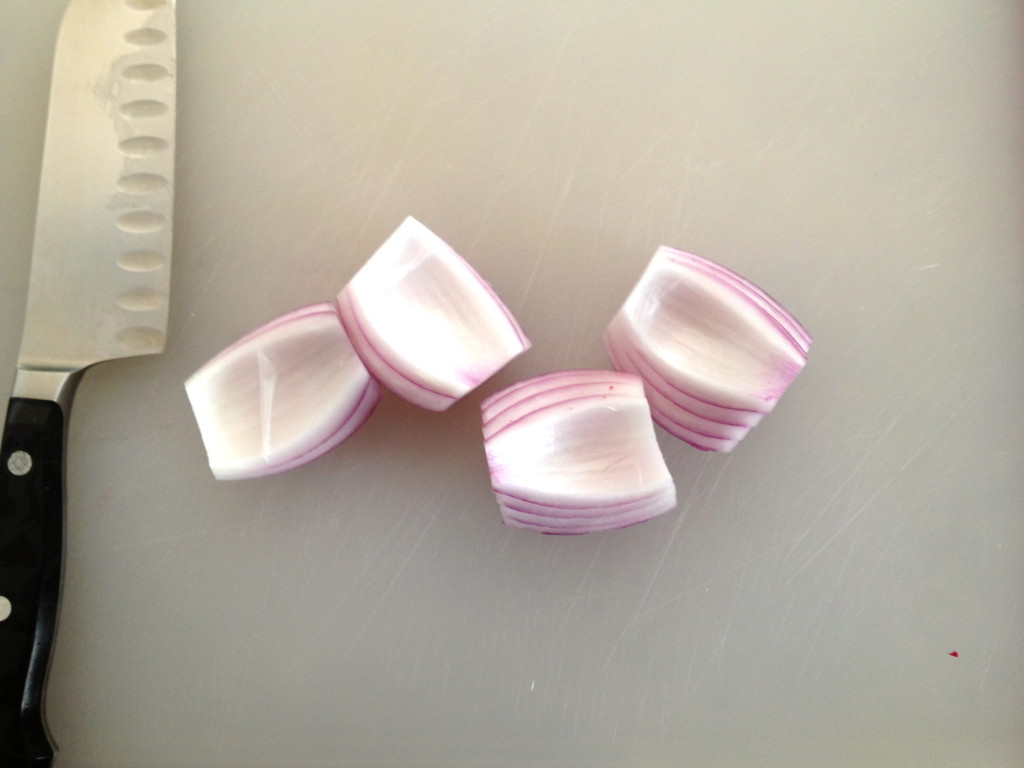 Preparation:
In a large saucepan, heat the oil over medium heat. Add the onions and a pinch of salt and stir. Sauté for 5 minutes, stirring occasionally.
Add the zucchini and squash and another pinch or two of salt. Sauté for 3 minutes and add the vegetable stock. Stir and bring up to a simmer for 20 minutes.
Add the spices and purée the mixture using either an immersion blender or a regular blender. Taste and adjust spices as desired.
Chill the soup by pouring it into a large shallow dish or by dividing it into individual portions of around 1¾ cup each. Cover the soup and place it in the refrigerator for 1-2 hours*.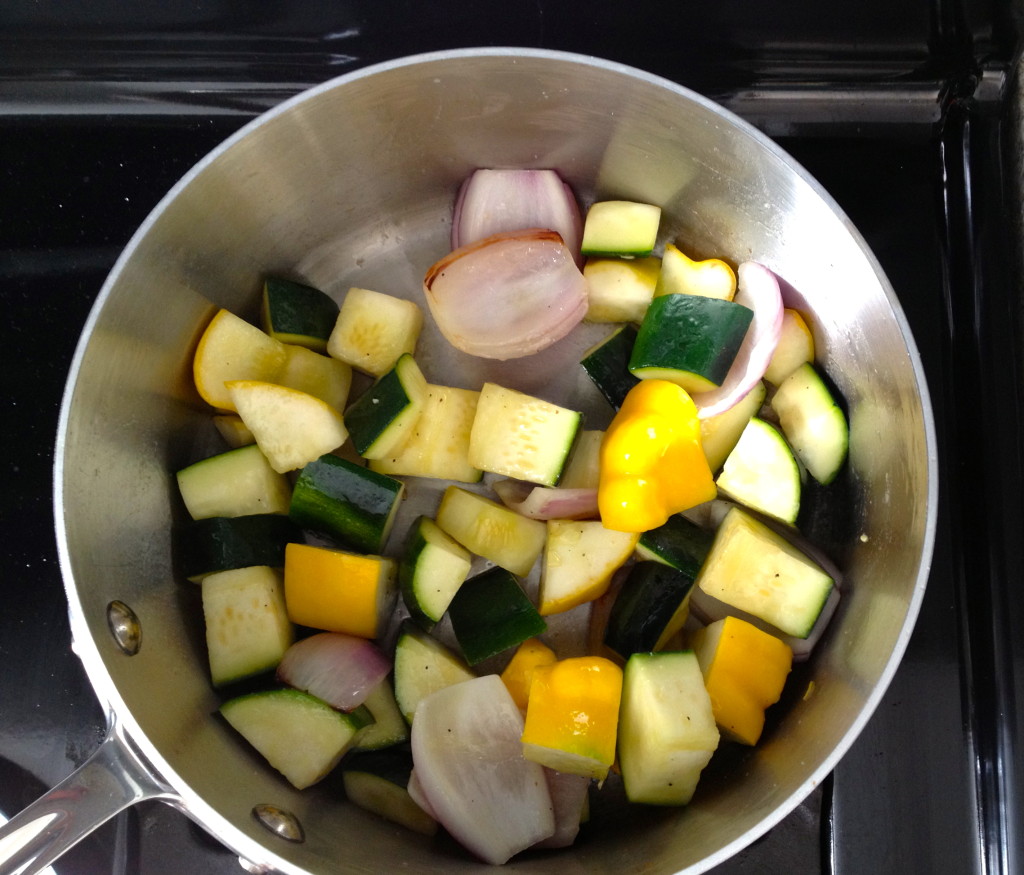 *It is very important to cool this soup (or any food) properly in order to ensure that it is not left at an unsafe temperature where bacteria likes to grow.
Here are photos of Eliana enjoying the soup. I served it to her in a little cup to drink rather than to scoop with a spoon. Her utensil-using skills are not great when it comes to soup so it is just easier to give her this soup to sip through a straw I cut into half.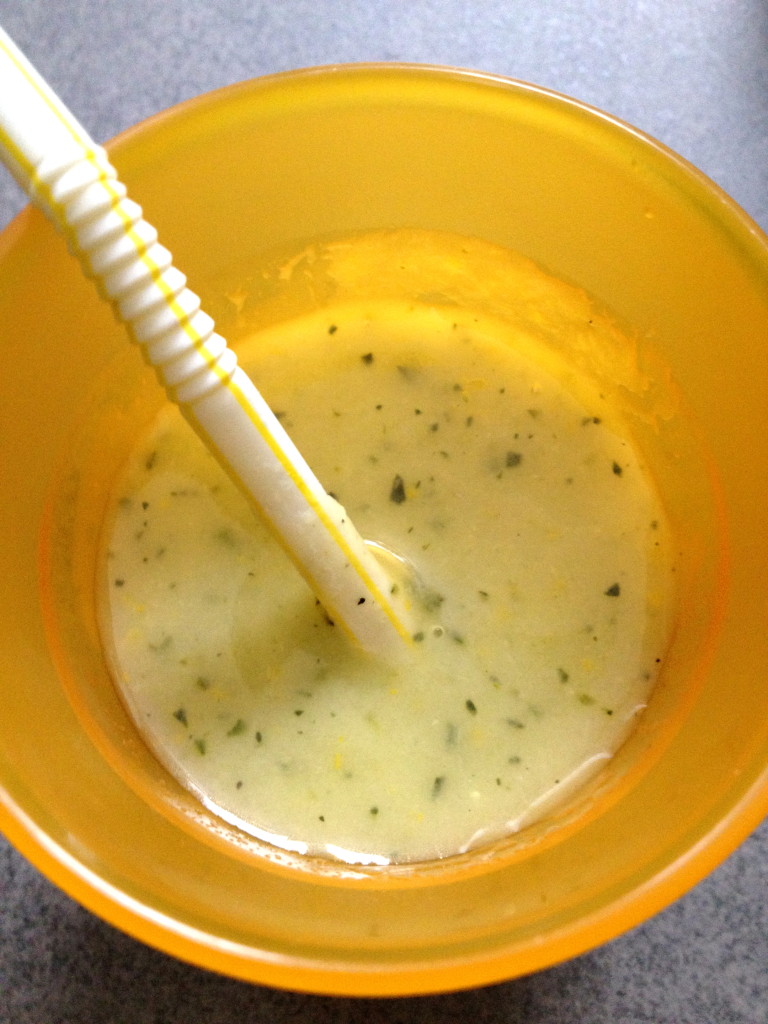 If you like this recipe, please rate and/or review it in this 5 Ingredients or Less Recipe Contest hosted by Circle of Moms.
Happy Cooking!
Tags: 6-9 months, 9-12 months, baby and family, gluten free, Meatless Monday, onions, purée, Purees For Two, summer, vegan, yellow squash, zucchini
« Previous How To Press Tofu Simple Blueberry Purée Next »