Print This Post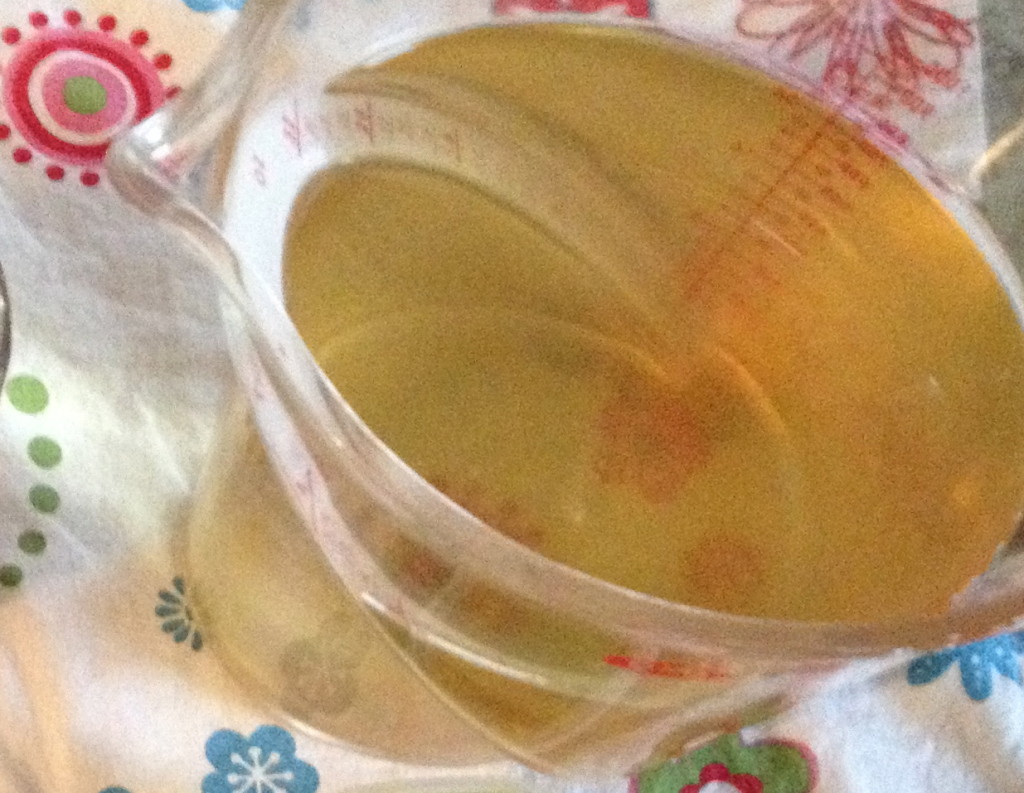 Peter Berley's Recipe for Vegetable Stock
Makes about 2 quarts
-2 large onions, chopped into ½ inch chunks
-4 carrots, peeled and cut into ½ inch chunks
-2 stalks celery, chopped into ½ in chunks (include the leaves, too)
-2 parsnips, peeled and chopped ½ inch chunks
-2 heads garlic, unpeeled and cut in half
-10 cups water
-2 bay leaves
-2 sprigs fresh thyme (I used parsley)
In a large pot, place the onions, celery, parsnips, carrots and garlic along with the water.
Bring to a boil. Skim the foam off the top of the pot and add the bay leaves and fresh herbs.
Lower the heat and simmer for 1 to 2 hours.
Strain out the vegetables and store liquid in an airtight container.
The stock is good for up to 4 days in the refrigerator or 4 months in the freezer.
Happy Cooking!
Tags: bay leaves, carrots, celery, garlic, gluten free, leafy greens, Meatless Monday, parsley, parsnips
« Previous Tio Emilio's Tortilla Española: Monday Meal Quick and Hearty "Rice Pudding" Next »