Print This Post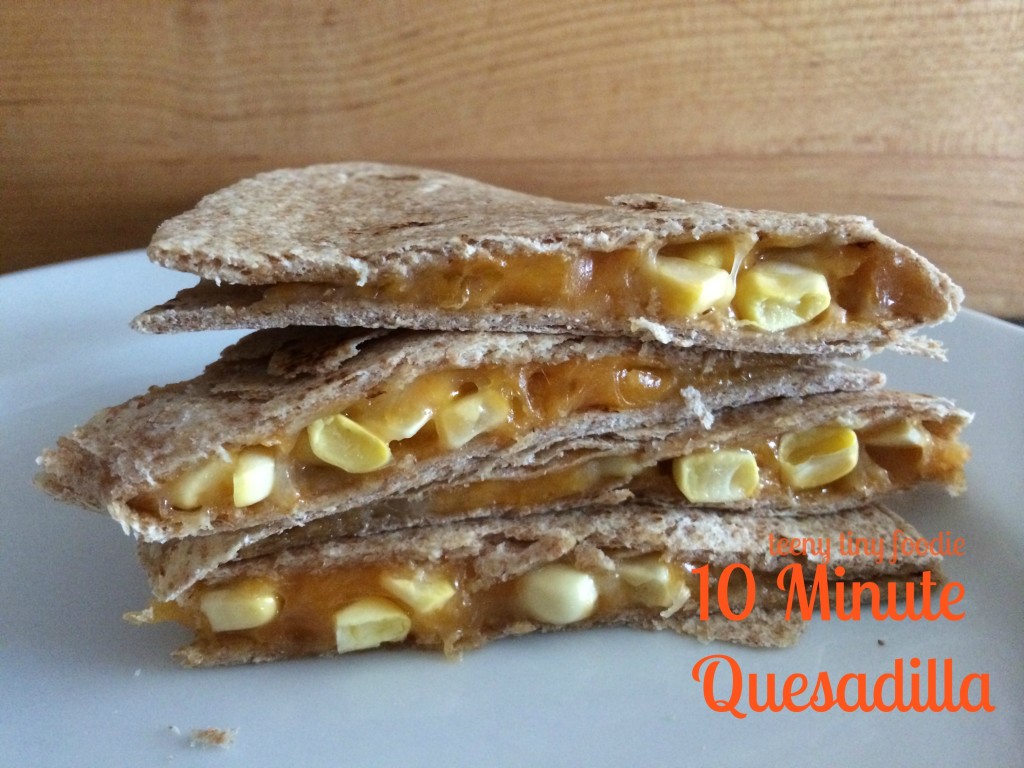 I love quesadillas for a bunch of reasons. First, I'm basically a cheese addict, so something that consists mostly of melted cheese is a favorite in my book. Second, quesadillas can be on the table in around 10 minutes, so they are a lunch and dinner staple around here. Third, I love quesadillas because they can be customized to include anything you, and your family members, want. This way, everyone in the family can have fun "building" his or her preferred quesadilla and the food battles are kept at bay. Mom likes carrots and black beans? Toddler wants just corn? Dad likes beans, corn and shredded chicken? No problem! Fourth, quesadillas freeze well and travel well. You can prepare a big batch of quesadillas at one time and after they cool, you can freeze them individually by slicing them into triangles and wrapping them in plastic wrap. Just let them thaw in the refrigerator overnight and warm them in the oven or microwave before enjoying at home, work or school.
10-minute Quesadilla
Yields 1 toddler serving (Double for 1 adult serving)
Ingredients:
-1 whole wheat flour tortilla
-1 ounce organic shredded cheddar cheese (I like to use Organic Valley Mexican Blend)
-1-2 tablespoons of kernels of corn, thawed if frozen (or other vegetable of choice such as shredded carrot or shredded zucchini)
-Optional accompaniments such as Salsa Salad Dressing, guacamole or plain Greek yogurt
Preparation:
Heat your oven to 300°F and line a baking sheet with parchment paper.
Prepare your vegetable. Cut the kernels off the corncob or shred your carrot or zucchini and set vegetable aside.
Place the tortilla on top of the parchment paper and top with shredded cheese. Top ½ the tortilla with your vegetable(s)* and bake for 4 minutes, or until cheese has melted.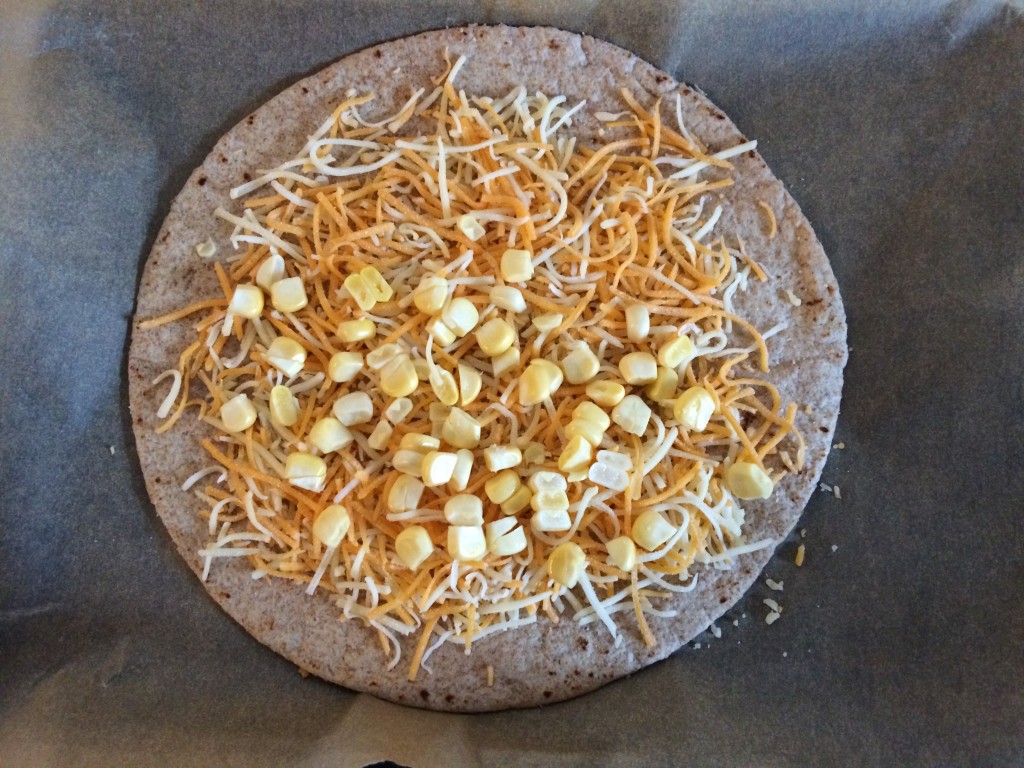 Remove from the oven and fold the tortilla in half* with the vegetable side down. Then, flip the tortilla (so the vegetable side is now on top) and let sit for around 3 minutes to cool and set.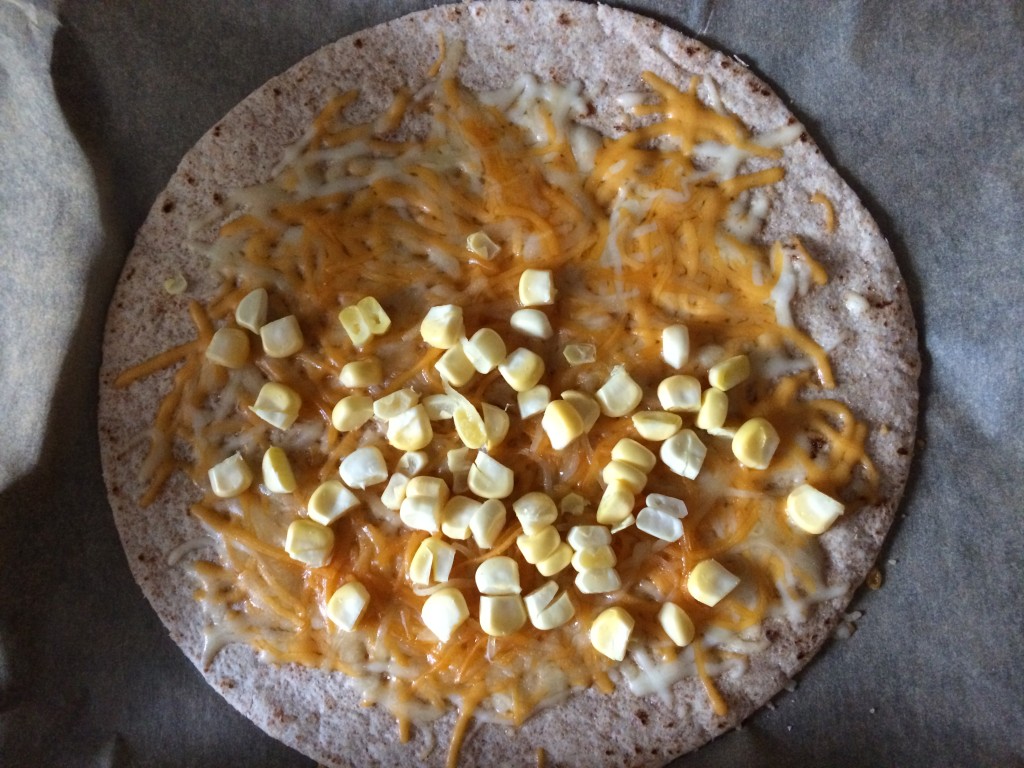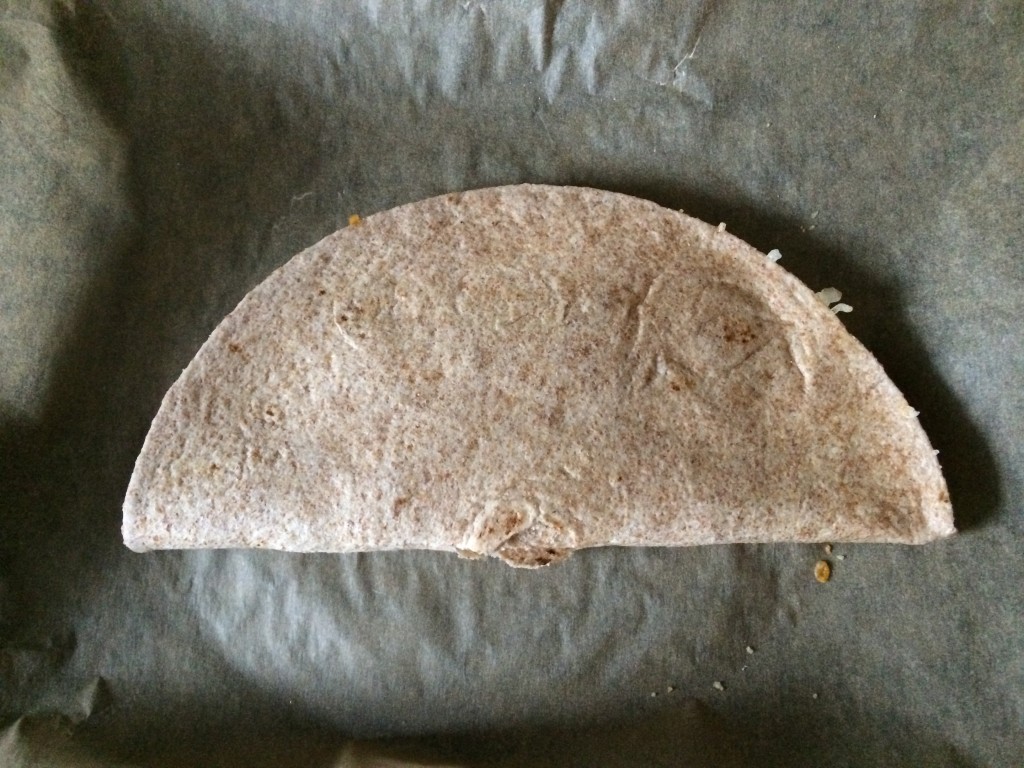 *For an "adult-sized" quesadilla, you'll use 2 tortillas for one person. Top both tortillas with cheese but only one tortilla with your topping(s). Once cooked, close the quesadilla by placing the cheesy side on top of the topping side. Flip and let set for around 3 minutes before slicing.
Slice into small triangles and serve with your favorite accompaniments.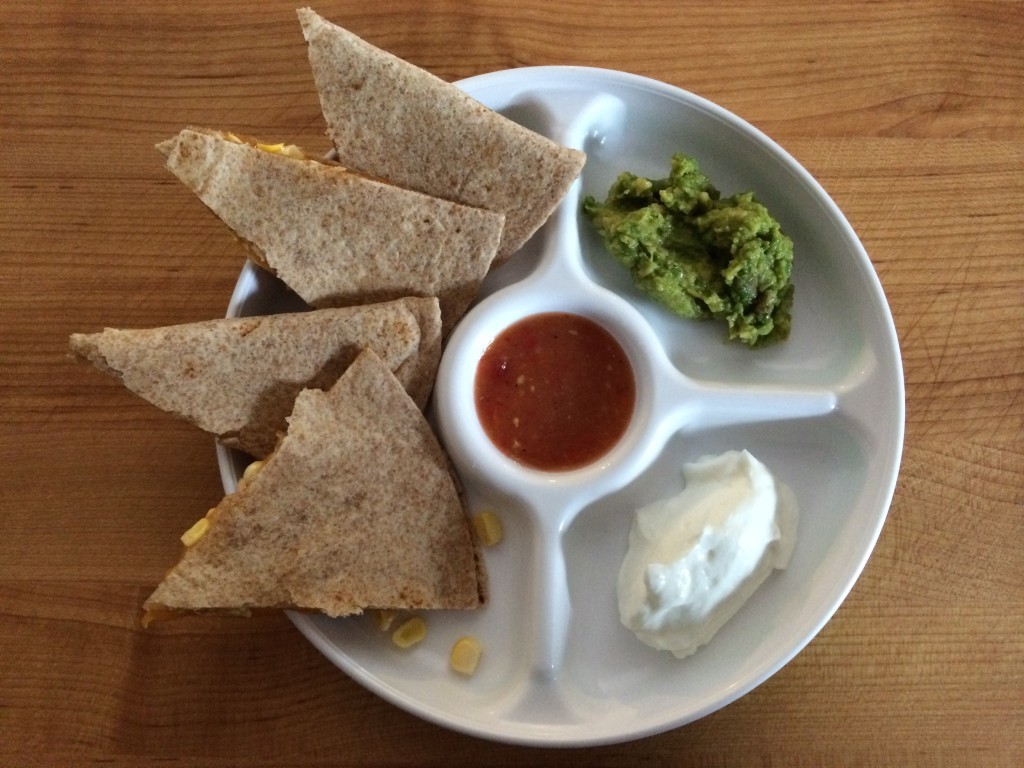 Happy Cooking!
Tags: cheddar cheese, corn, lunchbox ideas, Meatless Monday, quesadilla, vegetarian, whole wheat tortillas
« Previous Straight Up Strawberry Muffins: {Kids Cook} Monday Meal Rock The Lunchbox! Next »