Print This Post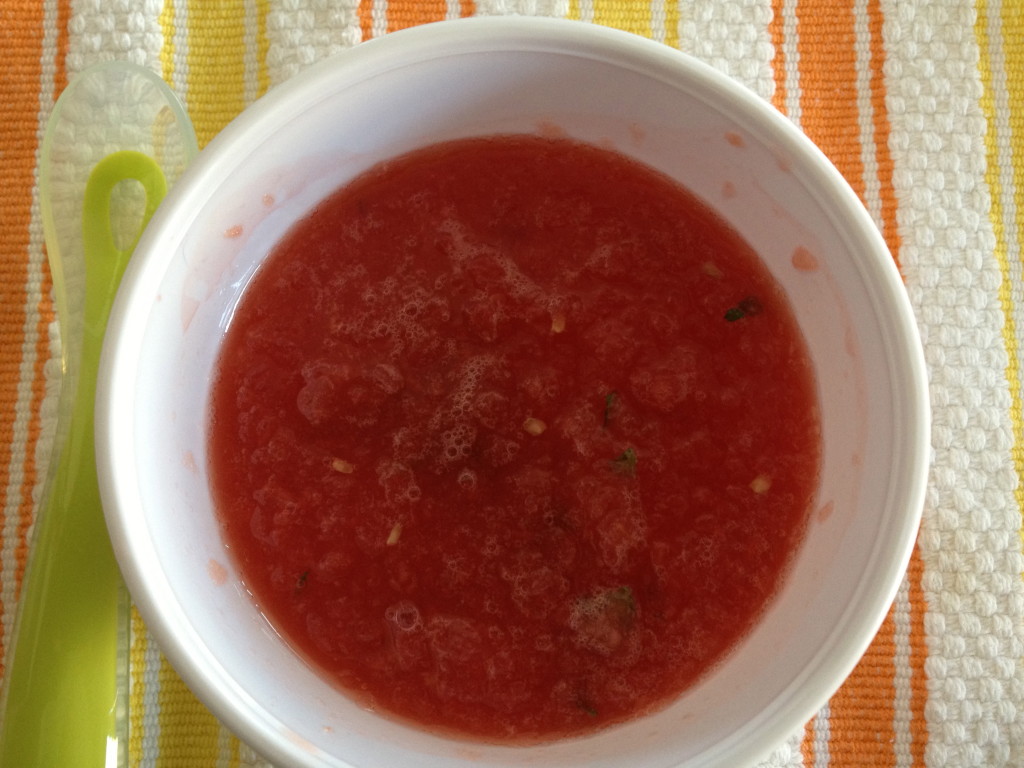 A tasty twist on a summer time favorite. Little Foodies can enjoy the purée as is or you can freeze it and make a popsicle for Foodies of all ages. Grown-up Foodies over 21 might get inspired to mix this into favorite grown-up drink, too. (I quite like 1 part vodka to 2 parts purée).
Watermelon Mint Purée
6-9 months
9-12 months
Ingredients:
-8 ounces seedless watermelon, chopped with lingering seeds removed
-Fresh mint leaves, to taste
Preparation:
Put watermelon and mint in a blender.
Purée.
Remove any lingering seeds and serve.
Yields around 7 ounces.
Happy Cooking!
Tags: gluten free, leafy greens, Meatless Monday, mint, summer, watermelon
« Previous teeny tiny gardener for hire How To Grill Pizza Next »