Print This Post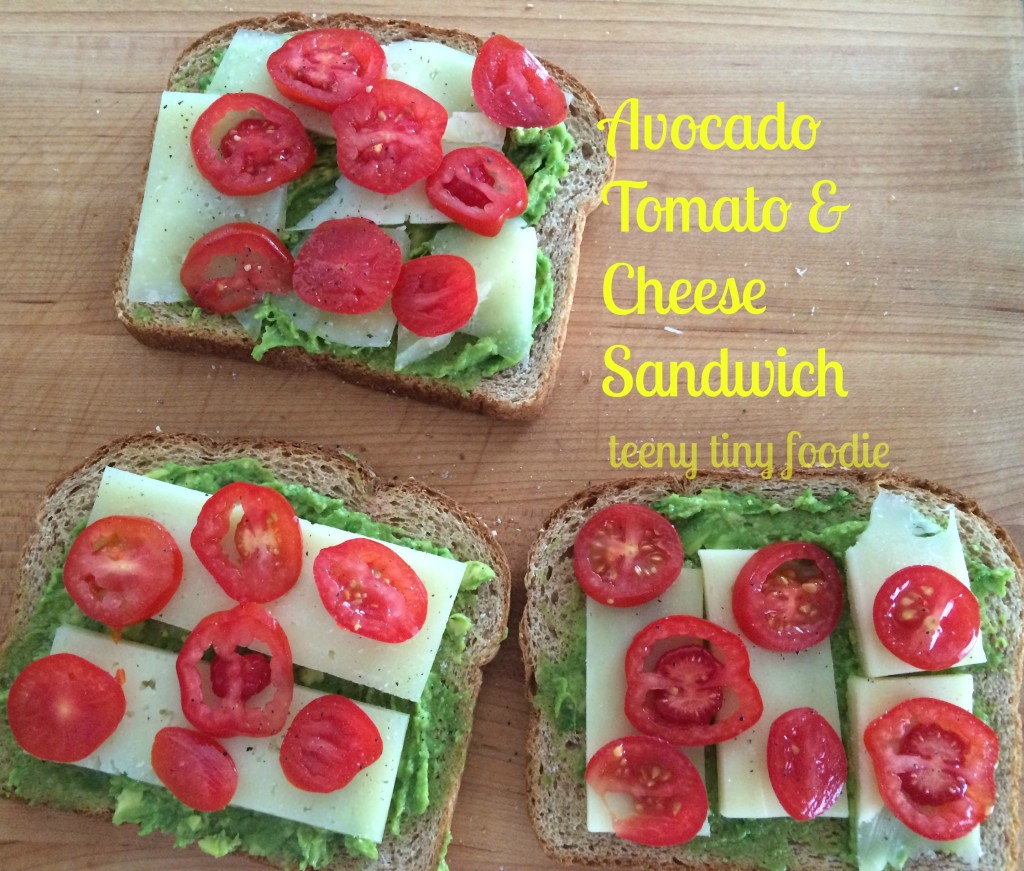 Over the last several weeks, we've been on an avocado kick in the teeny tiny foodie home. Avocados are delicious and are really good for you, though they can have a bad reputation because they are high in fat. However, they are full of good fats, as well as numerous vitamins, minerals and nutrients that provide many health benefits for the whole family. For example, avocados are filled with folate, which is a vitamin that promotes healthy cell and tissue development. This means it is an especially great addition to the diet of a pregnant mama, nursing mama, baby or toddler. The fats in avocados help to decrease inflammation, prevent heart disease and help your body absorb certain nutrients. On top of all that, they taste great and can provide a creamy dressing-like texture to sandwiches without adding something like mayonnaise that adds unhealthy fat and cholesterol to your meal. For this week's Monday Meal, I'm sharing a recipe for a sandwich with tons of avocado deliciousness. Did Eliana like it? Umm, yeah. After performing "The Toddler Taste Test", she ended up finding a creative way to maximize avocado-to-tongue impact. Scroll all the way to the end of this post to read and see pictures about "The Toddler Taste Test".
Avocado Tomato & Cheese Sandwich
Yields 1 adult serving (Divide into half to create a toddler serving)
Ingredients:
-½ ripe avocado, roughly chopped
-Small pinch each of salt and pepper
-2 ounces cheese such as manchego or sharp cheddar, thinly sliced
-A few cherry or grape tomatoes, thinly sliced
-2 pieces whole wheat bread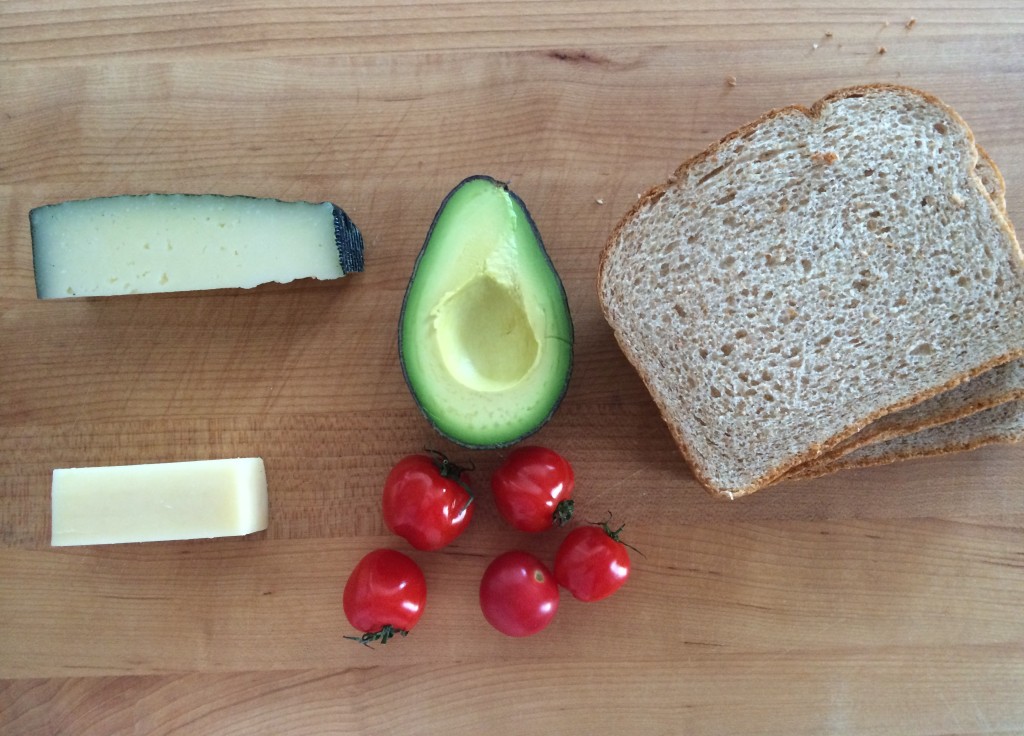 Preparation:
Into a bowl place avocado, salt and pepper. Mash together with a fork. Taste and adjust seasonings if desired.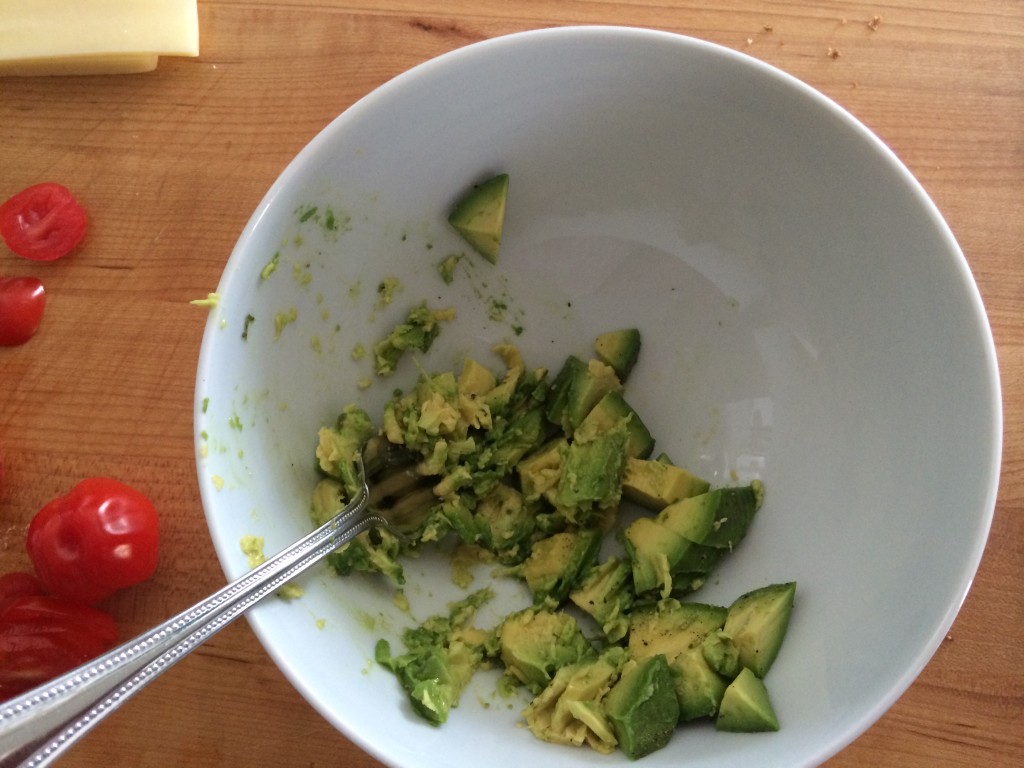 Toast bread if desired and spread avocado mixture onto the bread.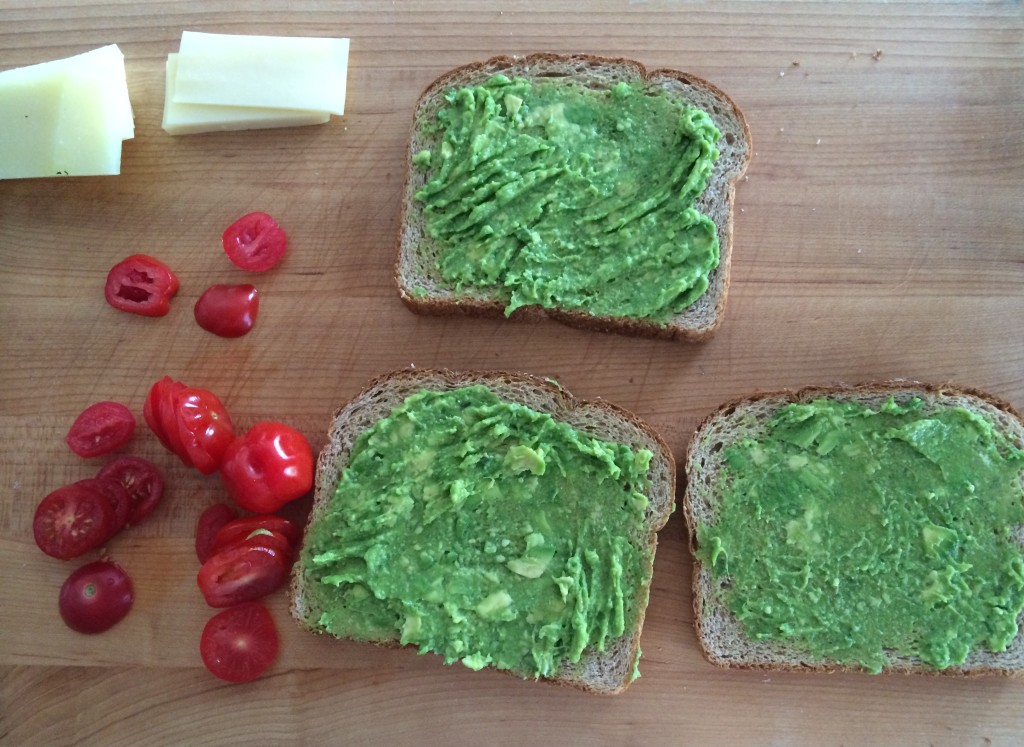 Top with cheese and tomato and an extra pinch of salt and pepper.
Before serving to a toddler, cut bread into smaller pieces. Cut into ½-inch cubes for a toddler 1-2 years old and slice bread into quarters or halves for a toddler 2-4 years old.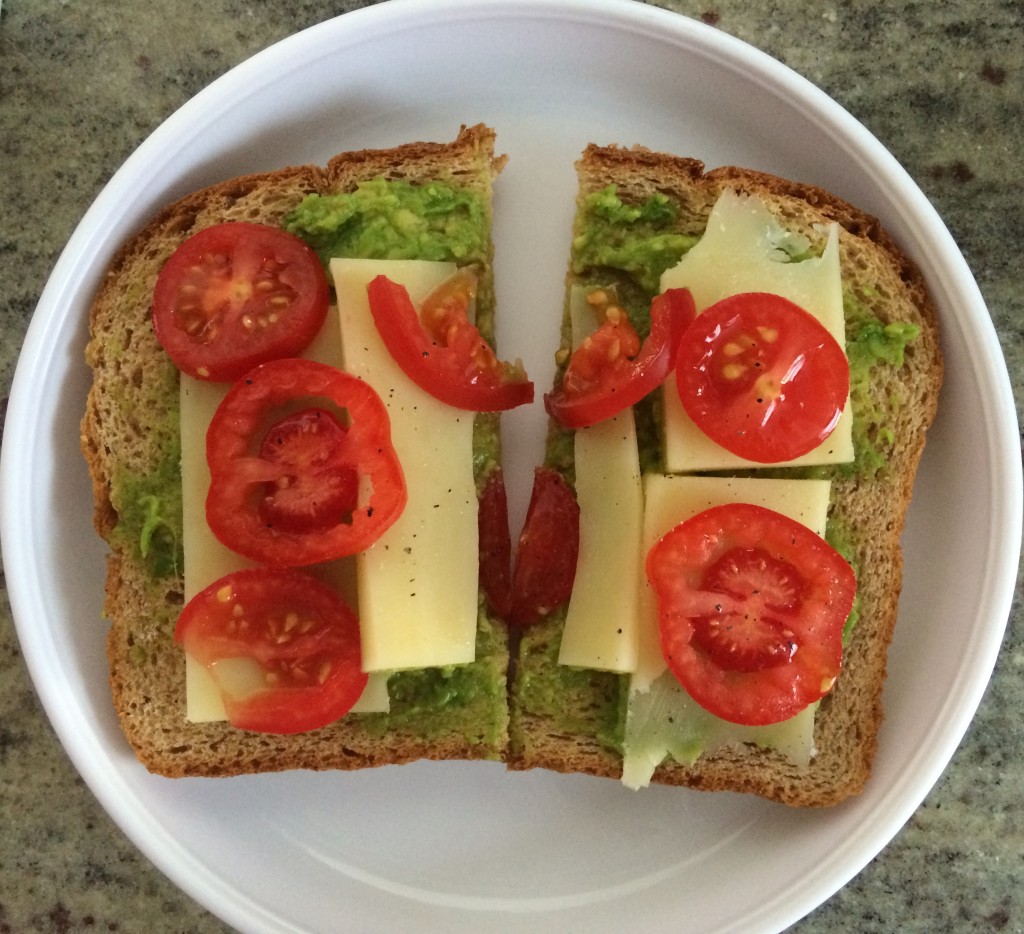 The Toddler Taste Test:
Step 1: Exclaim you don't like whatever is served, before you even taste it.
Step 2: Take a tiny taste.
Step 3: Deconstruct your meal.
Step 4: Eat it in steps, methodically.
Step 5: Taste "offensive" ingredient."
Step 6: Decide you actually liked it after all.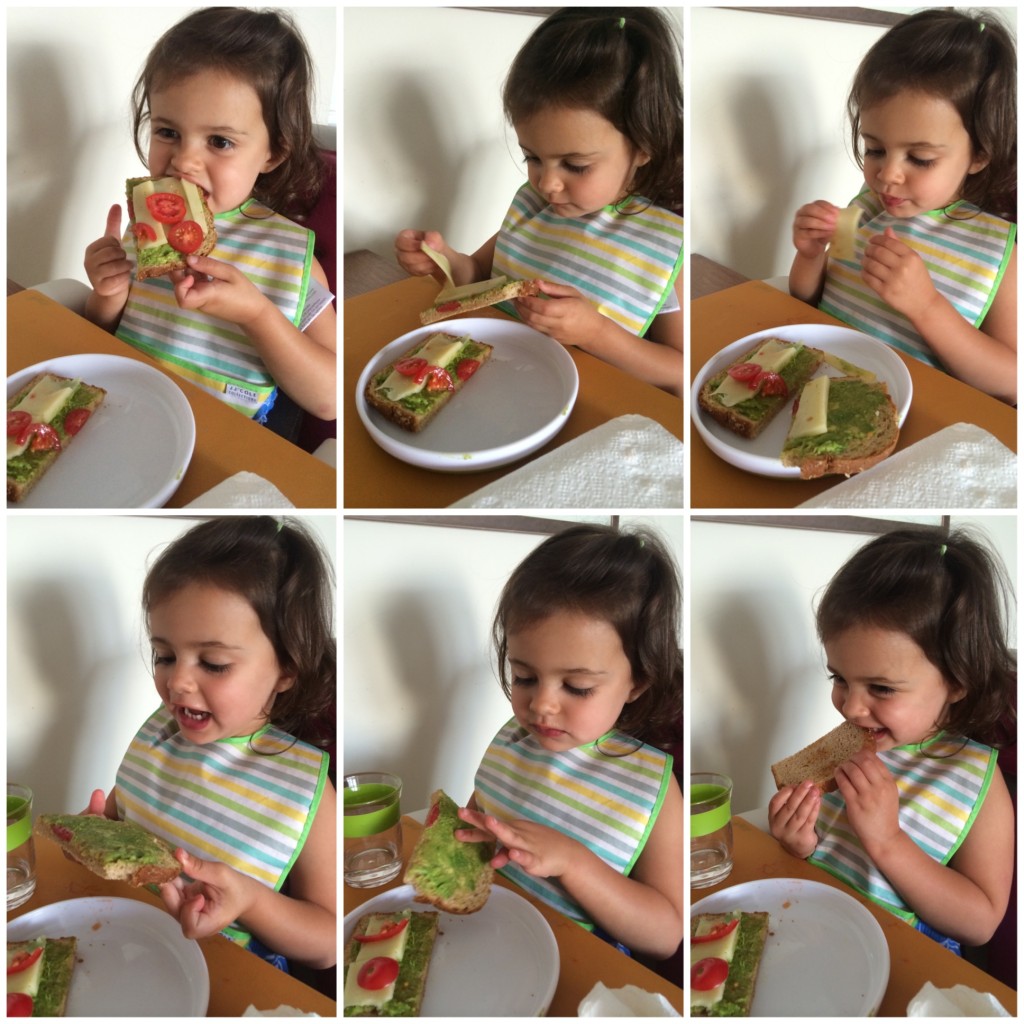 Ah, toddlers!
Happy Cooking!
Tags: avocado, cheddar cheese, green foods, manchego cheese, Meatless Monday, sandwich, tomatoes, vegetarian
« Previous Super Simple Sangria: {Meatless} Monday Meal Farm Fresh Frittata: {Meatless} Monday Meal Next »