Print This Post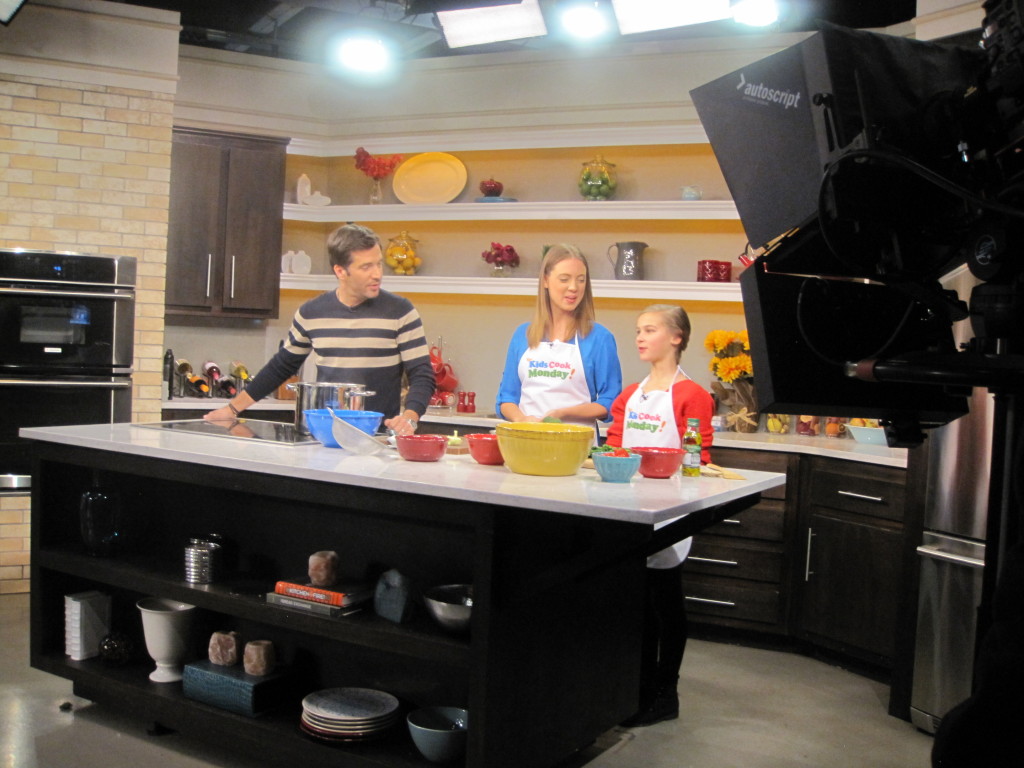 I have some exciting news to share! teeny tiny foodie will be mentioned on tv next week!!! Here's the lowdown:
Recently, my friends from The Kids Cook Monday filmed a segment for The Better Show, which is a nationally syndicated morning show that airs on WLNY in New York. On the show, they promoted their new cookbook The Kids Cook Monday Family Dinner E-Cookbook. During the interview, they cooked one of my recipes (which appears in the cookbook) on the show! So exciting!! I can't wait to watch it on Monday, December 22 and I hope you'll watch it, too. Please click here to find out on what station you'll be able to view the show. Remember, it's a nationally syndicated show so even if you aren't in NY, you can watch it too!
Here are some teaser photos showing Diana, a registered dietician with The Monday Campaigns, and her 10-year old sous chef, showing viewers how easy it is to get your kids in the kitchen with you. Thank you Diana and the folks at The Monday Campaigns for letting me use your photos.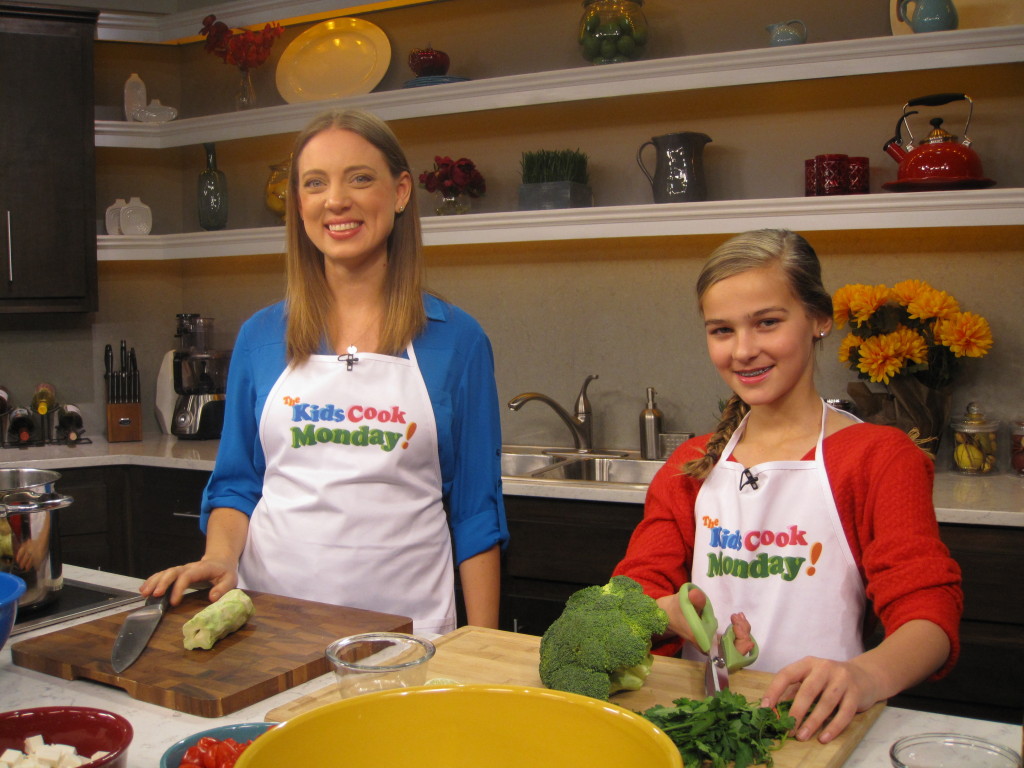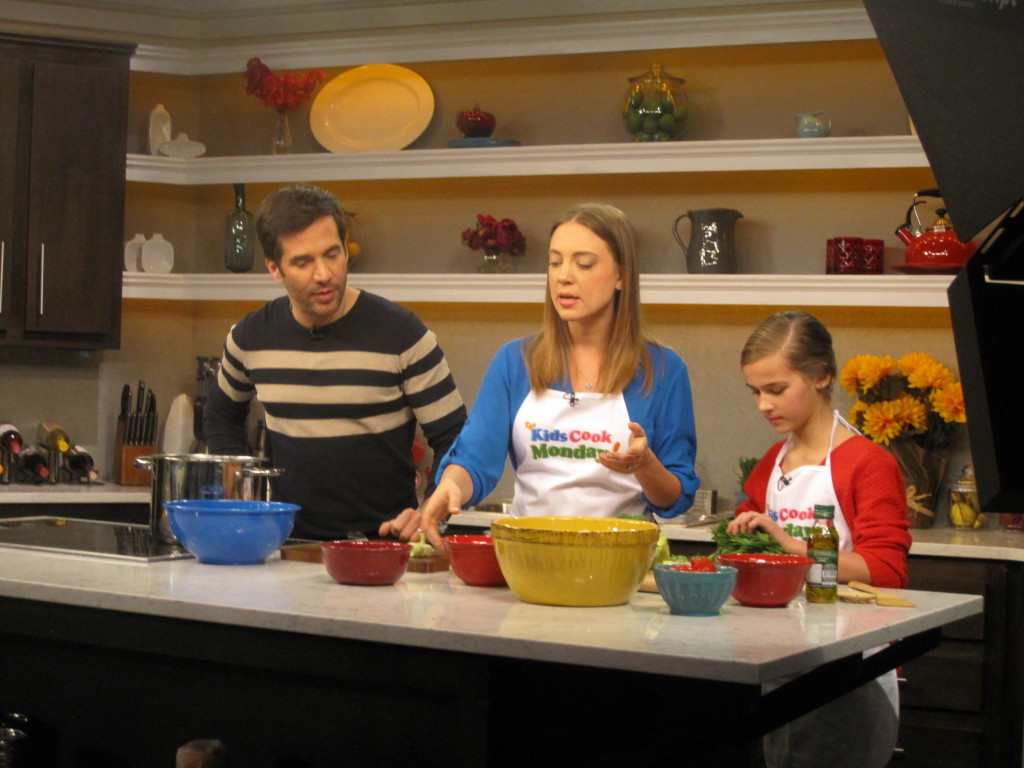 Happy Cooking and Watching!
Tags: Kids Cook, Meatless Monday
« Previous Pecan Pie Granola: {Kids Cook} Monday Meal Very Veggie Soup: {Kids Cook} Monday Meal Next »