Print This Post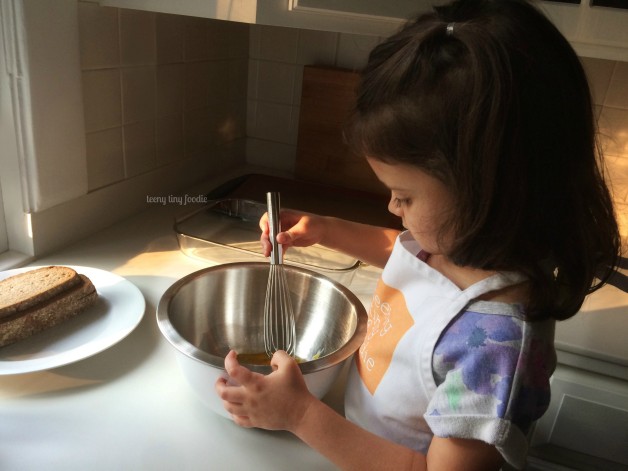 If you've been reading teeny tiny foodie since the beginning, you probably know that Eliana has been spending time with me in the kitchen since she was a little baby. I strapped her into her carrier, plopped her onto the very wide counter while she was stuck in her Bumbo seat or even let her sit on the floor with floor with some of her "own" tools to use. As she has gotten older, her involvement in the cooking process has evolved from an engaged observer to an actively involved helper and recipe creator. This foodie mama is so proud.
I'm sharing more about cooking with Eliana along with 5 unprocessed recipes we love to make together as part of the 6th Annual October Unprocessed. What's October Unprocessed? October Unprocessed is a month-long challenge to go without eating processed foods, founded by Andrew from Eating Rules. Join Andrew, teeny tiny foodie and thousands of others who are pledging to cut out all processed foods for the month of October. Intrigued? Head over to Eating Rules where Andrew outlines "The Kitchen Test" to find out more about what foods qualify for the challenge and what foods do not. There are also tons of tips and resources on the site to help you get started such as how to prepare your kitchen for this challenge, what foods qualify as "unprocessed" and delicious recipes to keep you full and satisfied.
Don't forget to sign up for October Unprocessed while you're there. It's never too late to make a healthy change!
Happy Cooking Together!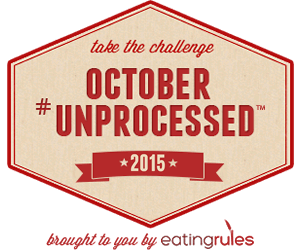 Tags: Kids Cook, Meatless Monday, October #Unprocessed
« Previous Let's Make Chocolate Milk: Toddler Recipe Sweet & Salty Cereal Treats: {Kids Cook} Monday Meal Next »