Print This Post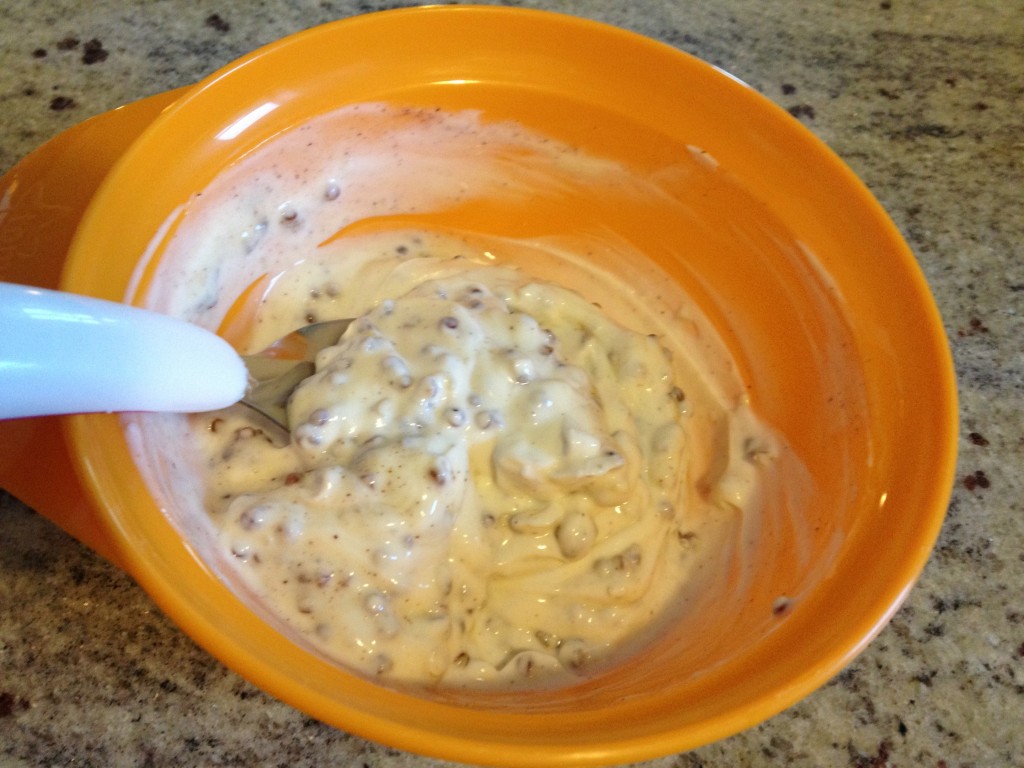 A few weeks ago I posted a recipe for what I called a "Quick and Hearty 'Rice Pudding.' In case you missed it, click here for that recipe. Yesterday, I made a variation of it using some different ingredients.
Similar story as before: My teething and over-tired toddler didn't want to eat at lunch time. So when snack time rolled around, I wanted to give Eliana something hearty and filling but gentle on the teeth. Since I didn't have any cottage cheese and cooked brown rice, I improvised with what I did have and came up with the recipe below.
Quick and Hearty "Rice Pudding" Version 2.0
-⅓ cup Greek yogurt (Eliana eats full-fat Fage brand)
-1½ tablespoon red quinoa, cooked
-Maple syrup and cinnamon to taste
Mix ingredients in a bowl and enjoy!
Happy Cooking!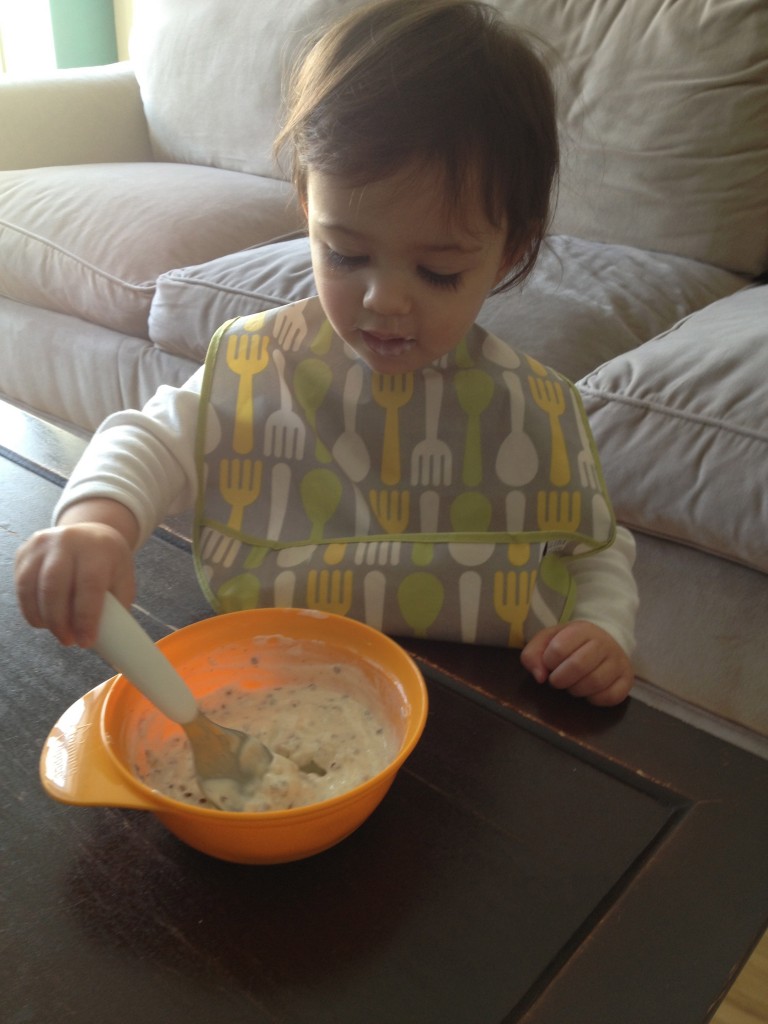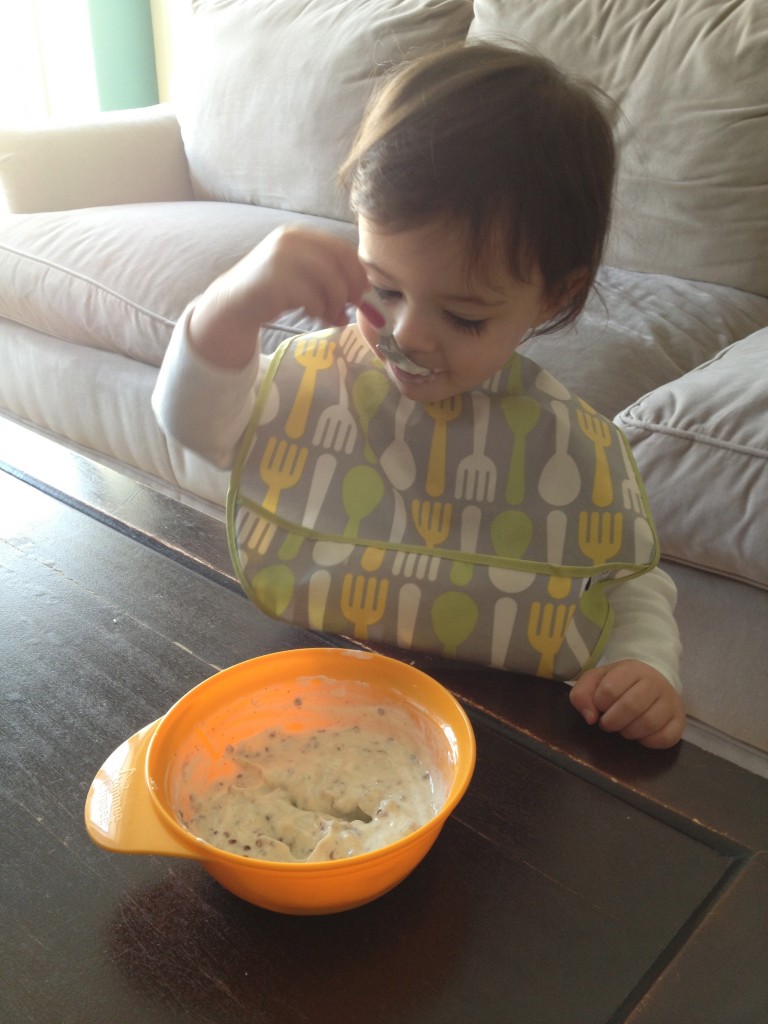 Tags: 6-9 months, 9-12 months, cinnamon, gluten free, quinoa
« Previous Sweets for Your Sweetie(s) Warm Farro Salad: Monday Meal Next »