Print This Post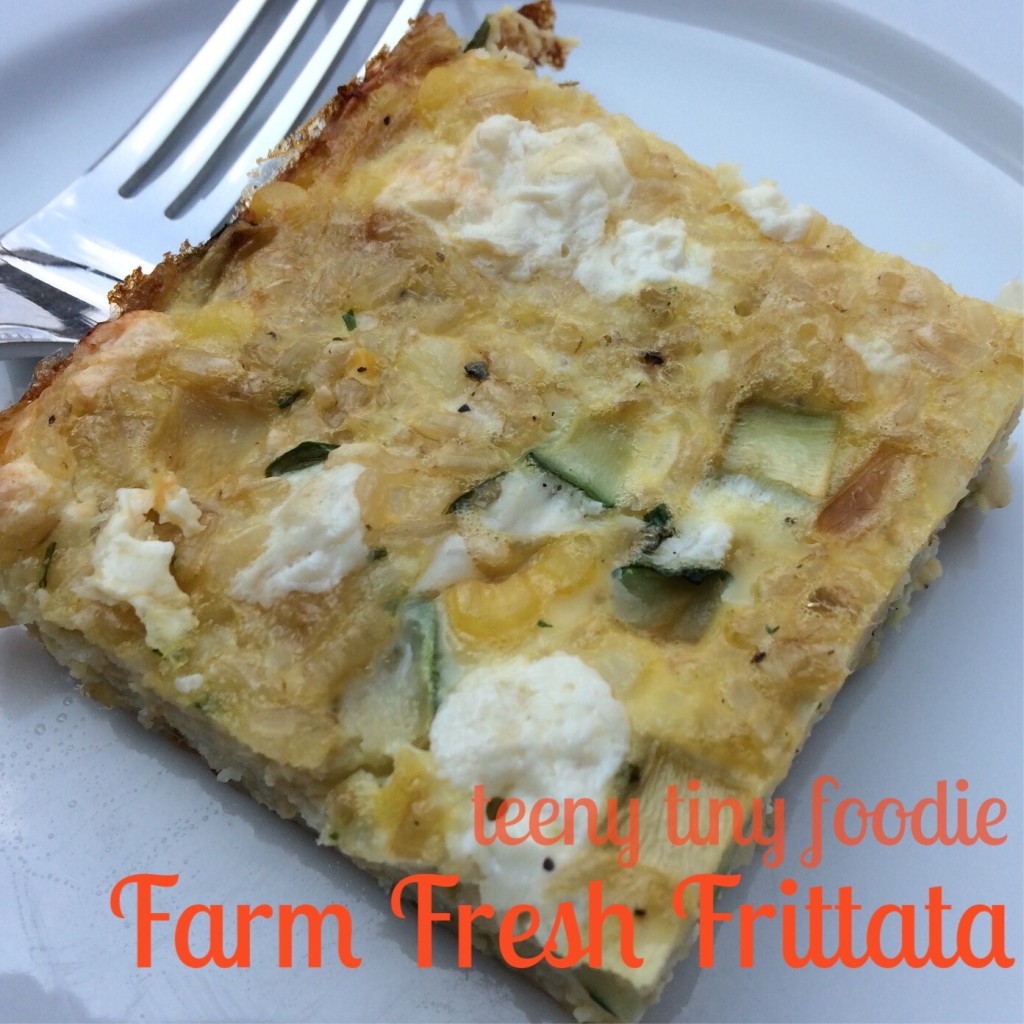 I've said it before and I'll probably say it again, one thing I love about eggs is that I can toss just about anything in them and make it into a meal. This week's Monday Meal came about when I was emptying out the kitchen recently before leaving town. As I was searching around the kitchen I found a bunch of different ingredients that would need to be used before we returned. Here's what I found: an onion, an ear of corn, and one zucchini leftover from our trip to the farmers market. I also found some leftover fresh mozzarella cheese, a dozen eggs and some cooked brown rice in the freezer. So what did I do? I made them into a frittata!
Before the recipe, here are a few tips and ideas:
1. When chopping your vegetables, try to cut them so they are all the same size. That way they will cook at the same rate.
2. Before sautéing vegetables, I typically add around a teaspoon of salt to a small bowl. I use this salt to take small pinches from as I cook. Adding a small pinch of salt to the pan after adding each new vegetable helps the vegetables cook and brings out their natural flavor. You will likely not use the whole teaspoon. Discard this salt after you're finished cooking the recipe.
3. Rice and other whole grains such as quinoa and farro can be frozen after they are cooked. Typically, I cook extra amounts of grains so I can use the leftovers across the week to make new dishes. Any grains I haven't used after a few days, I freeze in airtight zipper-topped bags for up to 4 months.
4. Frittatas freeze beautifully. Once cooled, wrap individual pieces in plastic wrap and seal them in an airtight bag for up to 4 months.
Farm Fresh Frittata
Yields 6-8 servings
Ingredients:
-1 zucchini, diced
-Kernels from 1 ear of corn
-1 onion, diced
-2 cloves garlic, smashed and peeled
-6 ounces mozzarella, diced
-2½ cups day-old cooked brown rice, chilled (great use for leftover rice or extra rice from takeout)
-Around 2 teaspoons fresh herbs, diced (I used chives, rosemary and parsley)
-4 whole eggs
-5 egg whites
-2 teaspoons olive oil
-2 teaspoons salt, divided into two equal parts
-1 teaspoon black pepper, divided into two equal parts
-Additional olive oil or butter  or cooking spray to grease the baking dish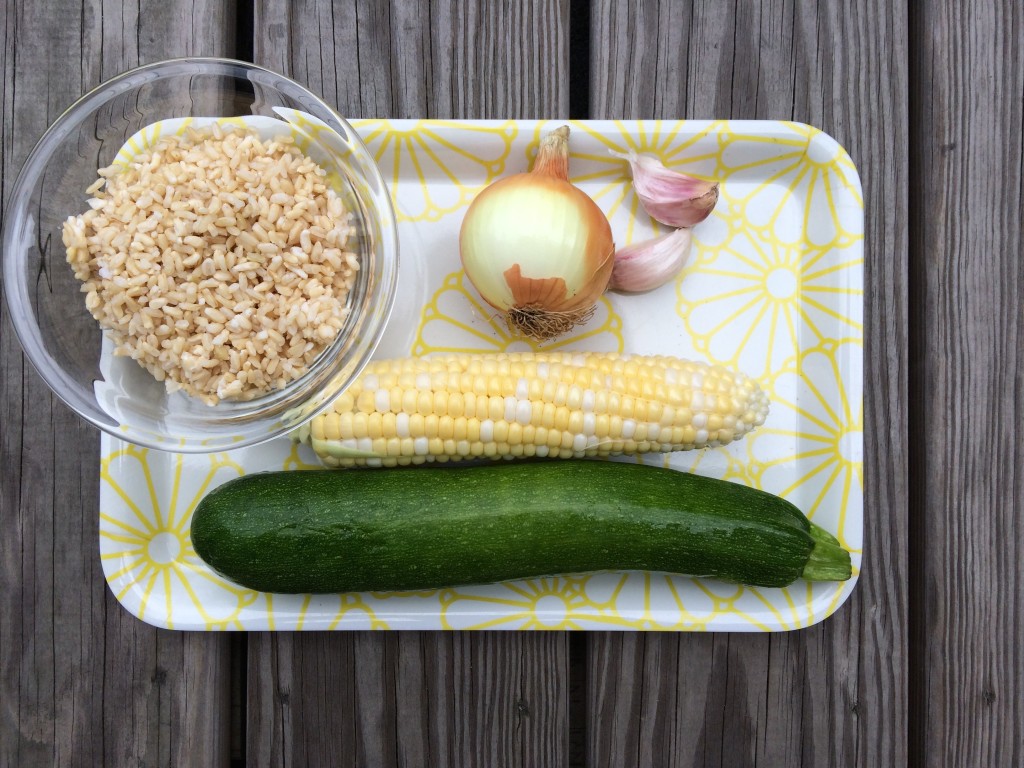 Preparation:
Heat the oven to 325°F and grease a 9×13-inch baking sheet.
Heat a large sauté pan over medium heat and add olive oil and garlic cloves. After around 45 seconds, add diced onions and a small pinch of salt. Stir and sauté for 5-7, minutes until onions begin to brown, stirring occasionally.
While the onions cook, add eggs, half the salt and half the pepper to a large bowl. Scramble well. Stir in the rice, fresh herbs and cheese. Set mixture aside.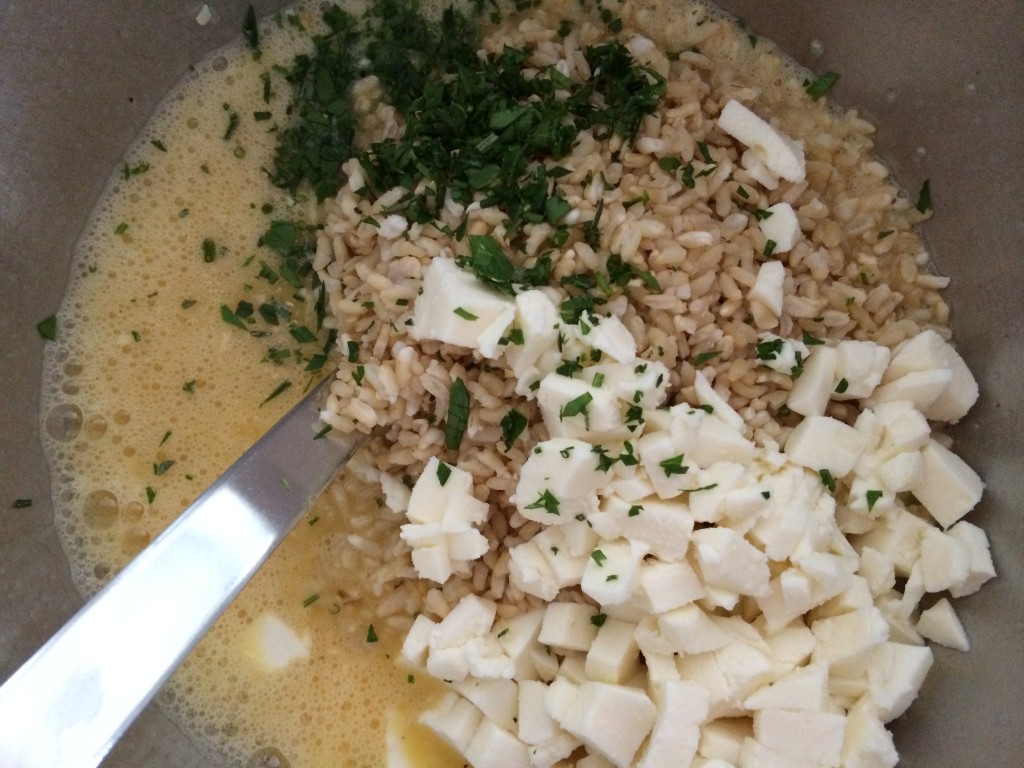 To the sauté pan, add the zucchini and another small pinch of salt and stir. Sauté mixture for 4-6 additional minutes, stirring occasionally. You want the zucchini to brown a bit to add flavor, but it doesn't need to cook all the way through.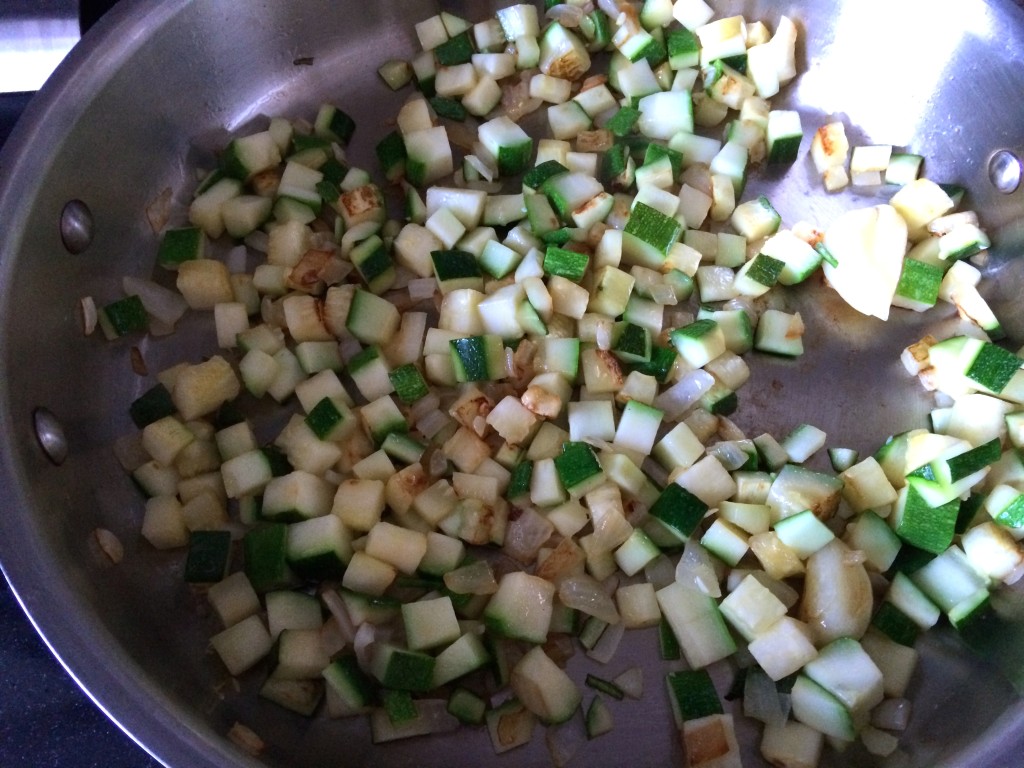 Add the corn kernels, another pinch of salt and a small pinch of black pepper to the pan and cook for 1 more minute. Remove the vegetable mixture to a plate and allow it to cool for a few minutes.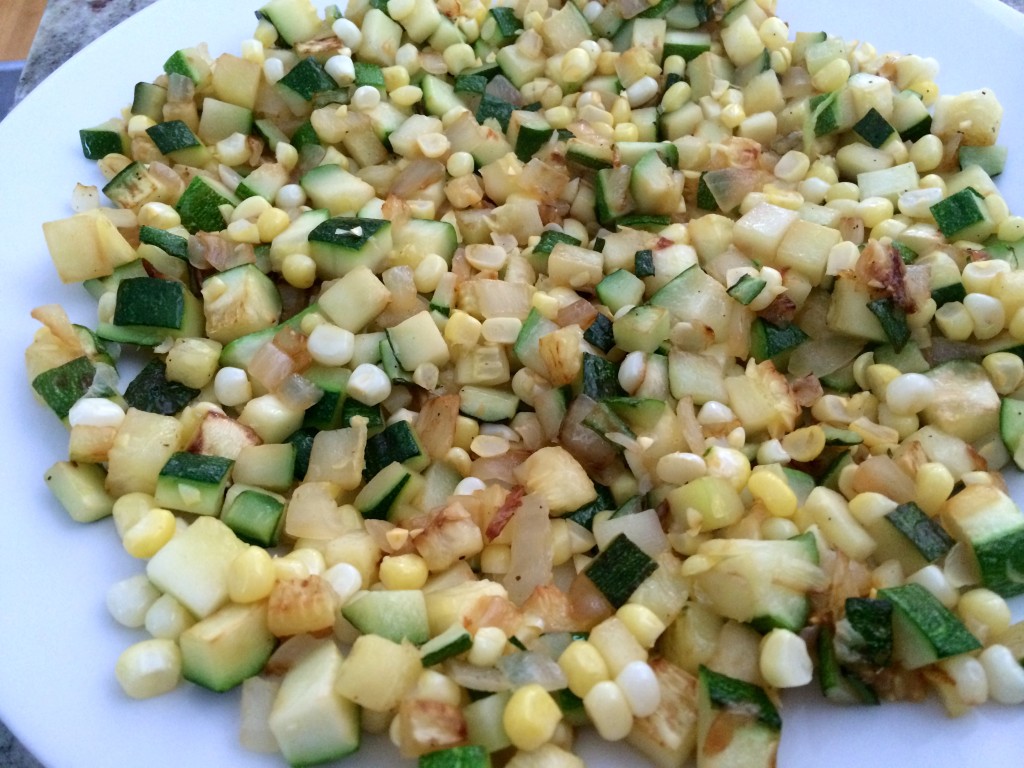 Once slightly cooled, stir the vegetable mixture into the egg mixture and pour into the baking dish.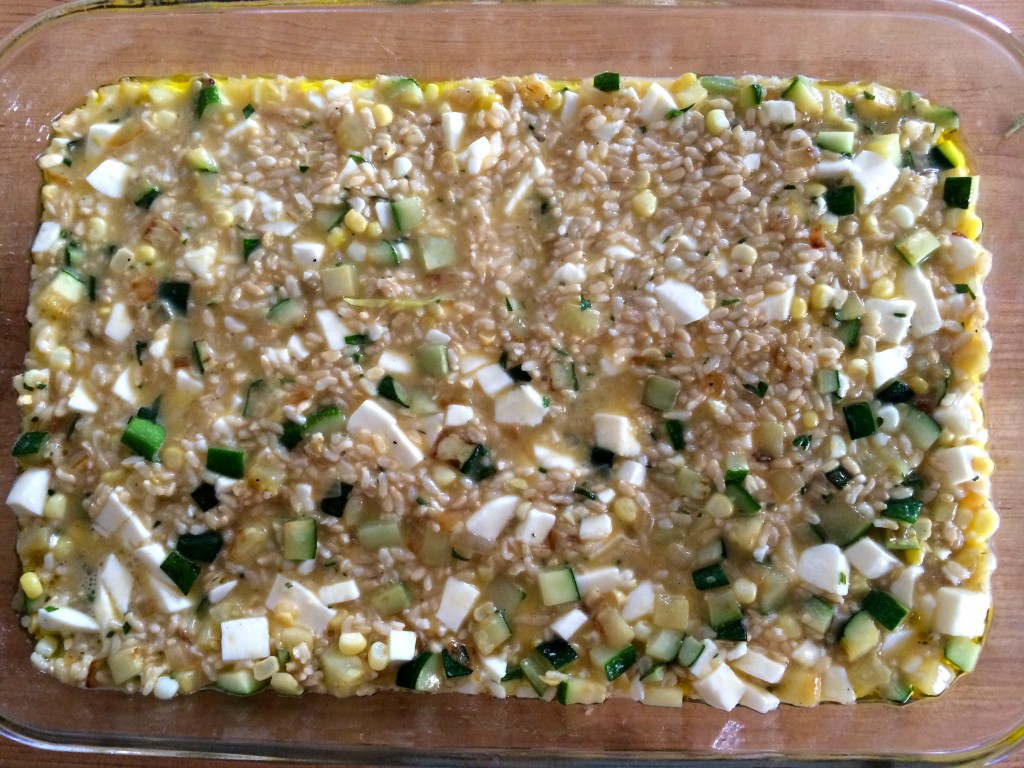 Bake for 50 minutes and let cool before enjoying.
Did Eliana like this dish? Truthfully, she didn't actually taste it. Usually, if my husband and I are eating something, she decides she wants to eat it, too. This is actually one of our "tricks" to get Eliana to eat something she claims she doesn't like. But, it doesn't always work. When I was eating the leftover frittata for lunch, I offered her a few bites but she claimed she didn't like it. Even though she didn't try it. Ah, toddlers.
Happy Cooking!
Tags: brown rice, corn, eggs, garlic, gluten free, Meatless Monday, mozzarella cheese, onion, vegetarian, zucchini
« Previous Avocado Tomato and Cheese Sandwich: {Meatless} Monday Meal Straight Up Strawberry Muffins: {Kids Cook} Monday Meal Next »