Print This Post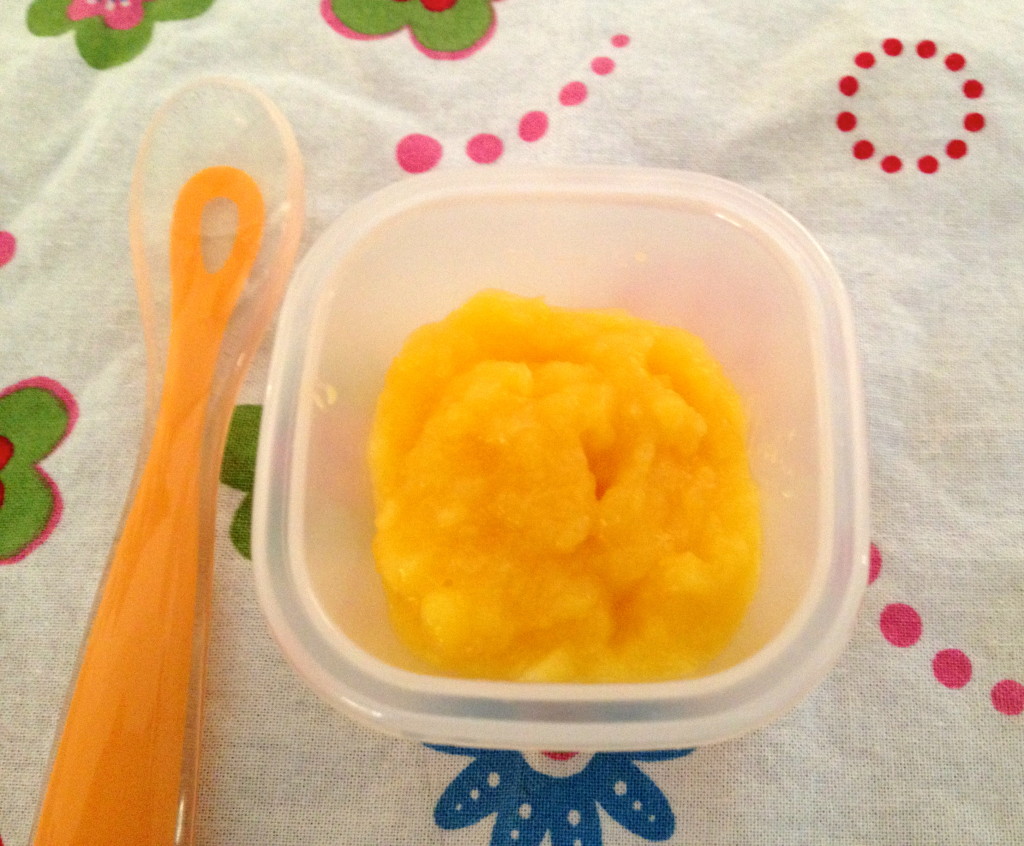 Simple Mango Purée
6 months and up
Ingredients:
-1 very ripe mango, peeled and chopped
-A few tablespoons hot water
-Fresh lime juice, salt, chili powder* (optional)
Preparation:
Put mango into a food processor and purée.
Thin to desired consistency by adding hot water and/or lime juice by the teaspoonful.
Pulse again and taste for consistency and flavor.
*Yes, chili powder. Sounds crazy but babies are open to all sorts of flavors. Exposing them to a variety of spices and flavors at a young age makes new foods less scary and more likely to be eaten later on.
Variations:
-Mix in chili powder and/or a tiny pinch of salt
-Mix in cooked quinoa or couscous for added texture
-Mix in full-fat Greek yogurt or ricotta cheese for added protein
-Mix in all of the above
Want a similar recipe for older foodies in the same home?
Click here for Mango Basil Purée for foodies 9 months and up.
Click here for a recipe for Mango Sauce for the foodies in your home aged 12 months to 12 decades.
Happy Cooking!
Tags: 6-9 months, gluten free, limes, mango, Meatless Monday
« Previous Custom Calzones: Monday Meal Mango Basil Purée Next »