Print This Post
The other night I found a new food website that I absolutely love called Snack Girl. Her recent post about healthy foods that are cheap reminded me of the yumminess that is kale chips. They are quick, healthy and easy. A perfect snack!  And, a curious toddler can even help out with the preparation by helping to wash the kale, tearing it into small pieces and mixing it with olive oil and spices before baking it. See below the photos for my recipe for Kale Chips.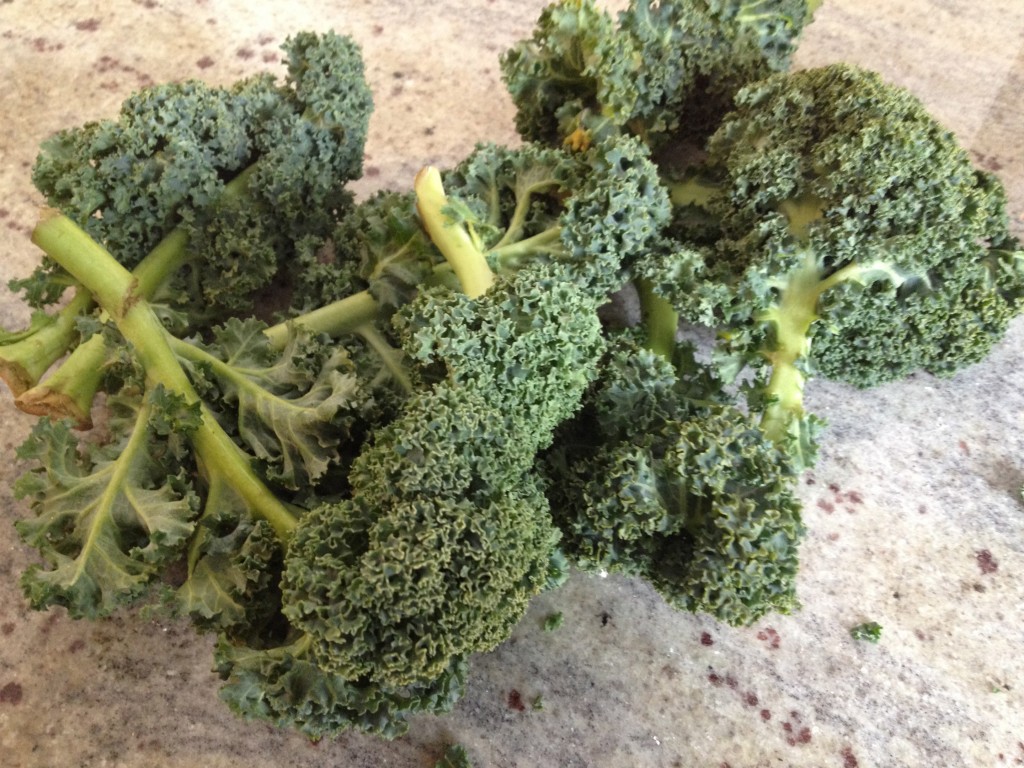 Assuming she doesn't eat all of the ingredients before you can get them into the oven.
And click here for two videos on our Youtube Channel from today's cooking fun!
Kale Chips
Ingredients:
-½ bunch of kale with ribs removed*, washed, dried and torn into 1-inch pieces
-Approximately ½ tablespoon olive oil
-1 pinch of salt
-1 small pinch of chili powder (optional)
Preparation:
Heat oven to 275°.
In a large bowl, toss the kale with the olive oil and spices. Mix around so everything is well coated.
Line a baking sheet with parchment paper and spread out the kale into one even layer. Make sure there is a little space in between the kale leaves so air can circulate and they can get crispy.
Bake for 15 minutes. Then, toss the leaves around the pan and cook for an additional 5-10 minutes until the chips are crispy.
You can store them in an airtight container for a few days at room temperature but they will lose a bit of their crispiness. Though they will still taste yummy!
*An easy way to remove the leaves from the rib of kale is to hold the kale upside down by the tip of the stem in one hand. Using your other hand, pinch the top of the stem and slide down. The leaves will pop off.
Happy Cooking!
Tags: gluten free, green foods, kale, Kids Cook, leafy greens, Meatless Monday
« Previous Brussels Sprouts and Tofu with Meghan's Sauce: Monday Meal (Toddler) Wonders Never Cease Next »