Print This Post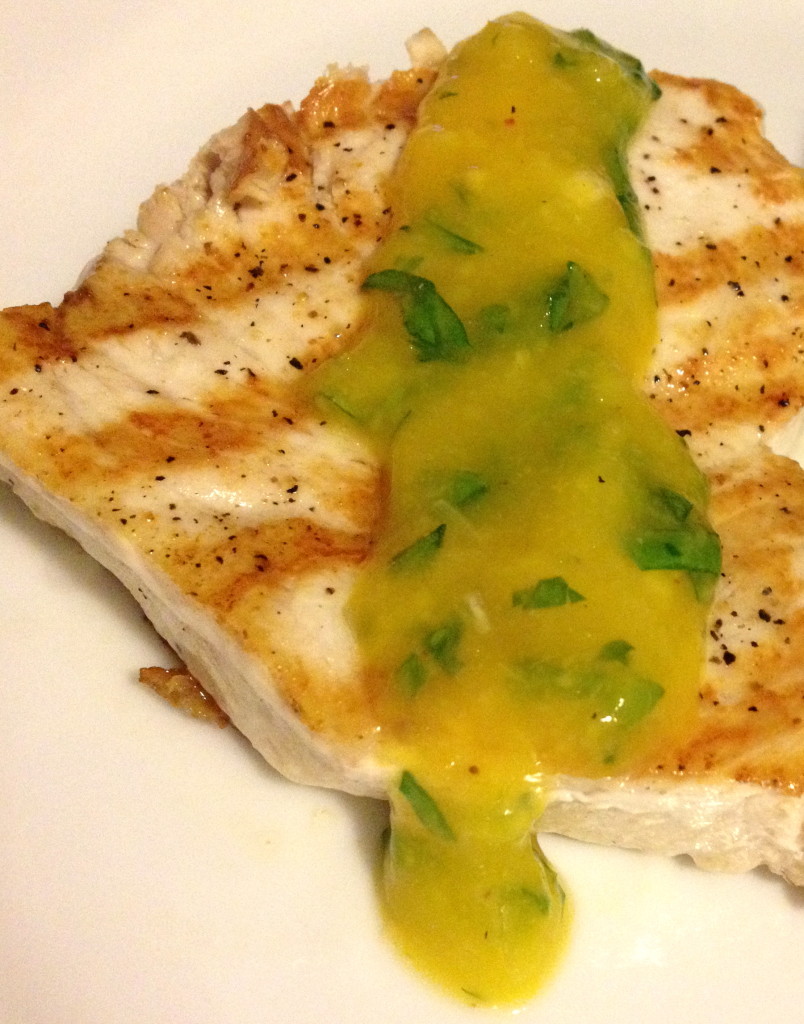 Simple Grilled Swordfish with Mango Sauce
Ingredients:
-1½ pounds swordfish steaks, trimmed of skin
-Salt, pepper, garlic powder, chili powder to taste
-Olive oil for brushing a grill pan or grill
-2 limes
-1 very ripe mango, peeled and chopped
-A few tablespoons hot water
-Fresh basil, to taste
-2-3 red or white scallions, red or white parts only
Preparation:
Start the fish.
In a small bowl, mix some salt, pepper and garlic powder together. Start with 2 parts pepper, 2 parts garlic powder and 1 part salt. Mix, taste and adjust as desired.
Transfer the fish to a plate and sprinkle the spice mixture onto both sides of the fish.
Allow fish to rest on counter for 10-15 minutes.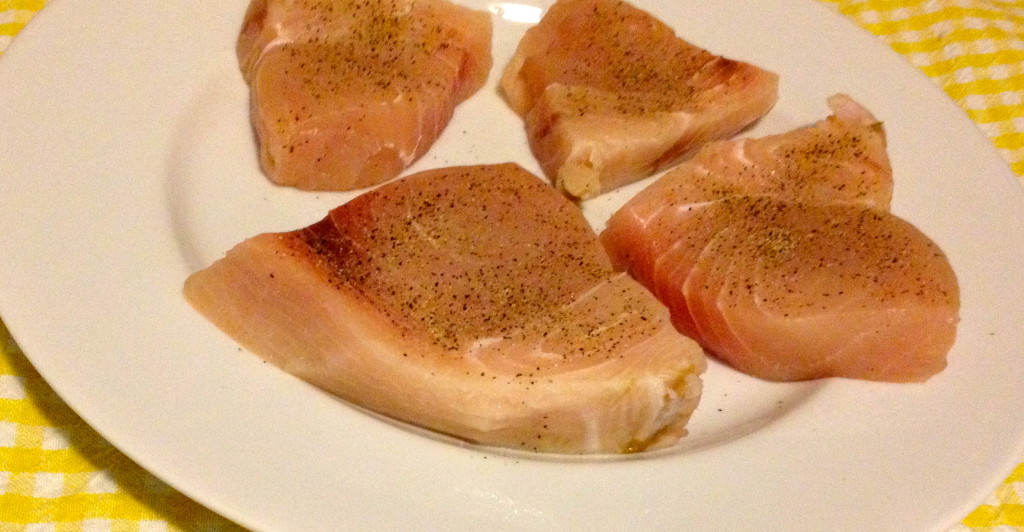 Make the mango sauce.
In a food processor, combine mango, basil, 1 teaspoon hot water, scallions and the juice of ½ lime. Season with some salt, pepper and chili powder.
Pulse and taste. Adjust seasonings as desired. Set sauce aside.
Grill the fish.
While fish rests, lightly brush grill pan or grill with olive oil. Heat to medium-high heat.
Once grill pan/grill is hot, lay fish down onto grill, being careful not to overcrowd the pan. Cook fish in two batches if needed.
Grill for 7-8 minutes on the first side depending on the thickness of the steak. Do not move the fish or you won't get pretty grill marks.
Flip and cook for an additional 7 minutes.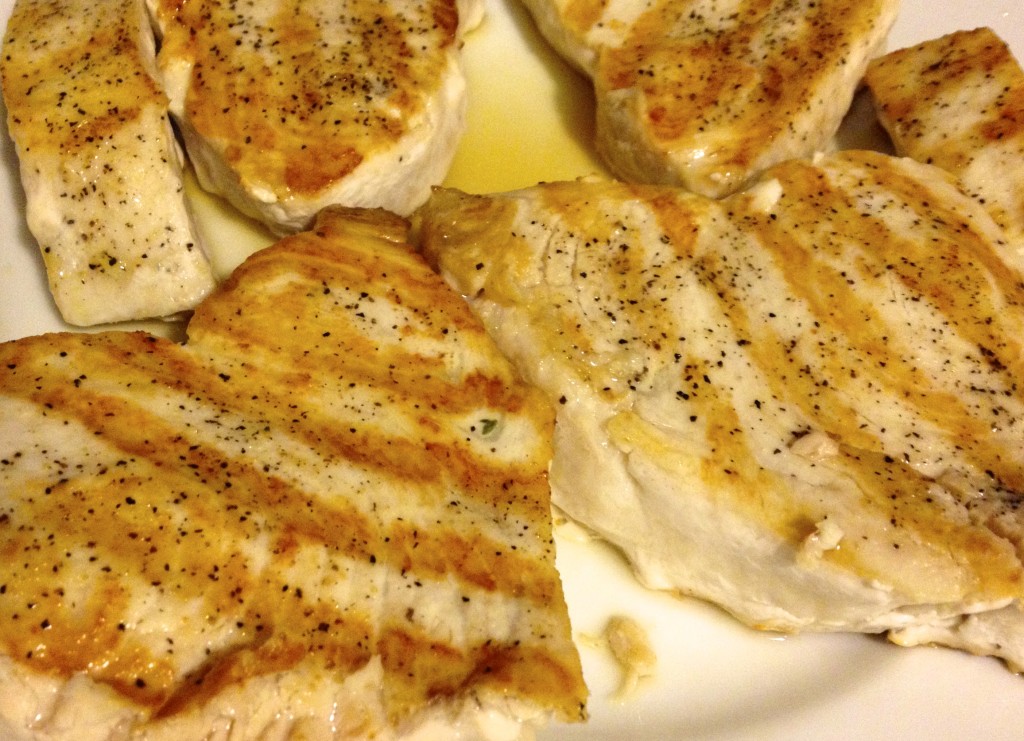 Carefully remove fish to a plate and drizzle with lime juice. Serve with the mango sauce and enjoy!
Have Little Foodies at home who are eating purée?  Try this Simple Mango Purée or this Mango Basil Purée for them!
Eliana loved this dish! She was really excited about the fish, then she tasted the sauce separately. When she tasted the sauce and fish together, she actually squealed. She asked for this dish again the following day :).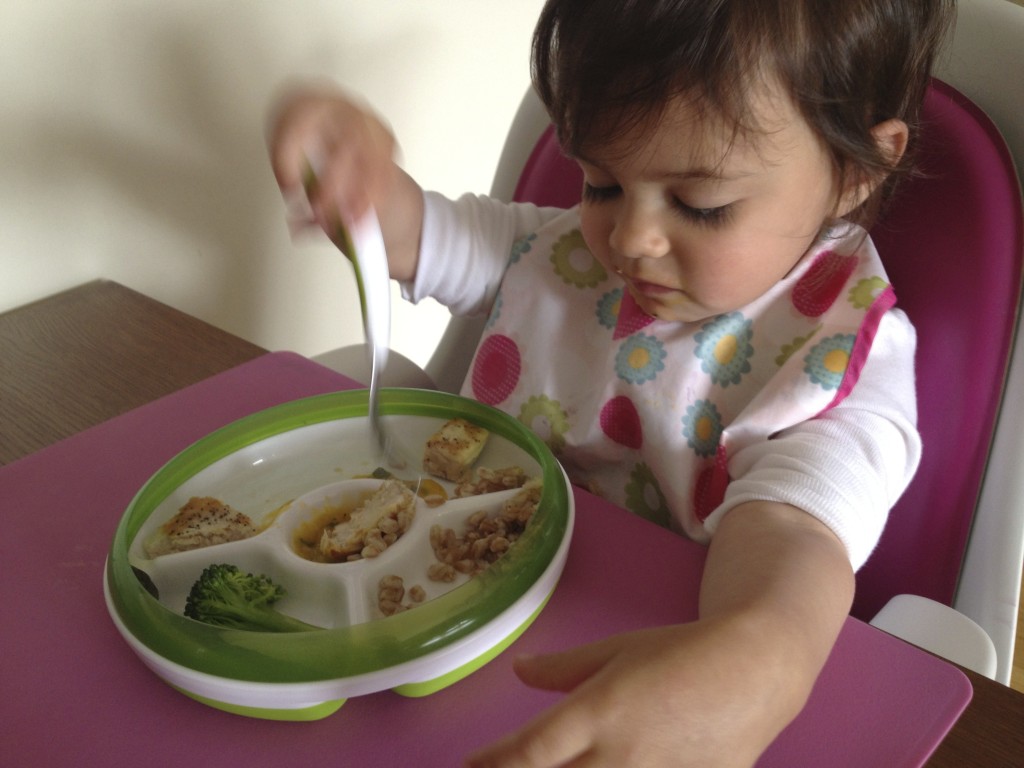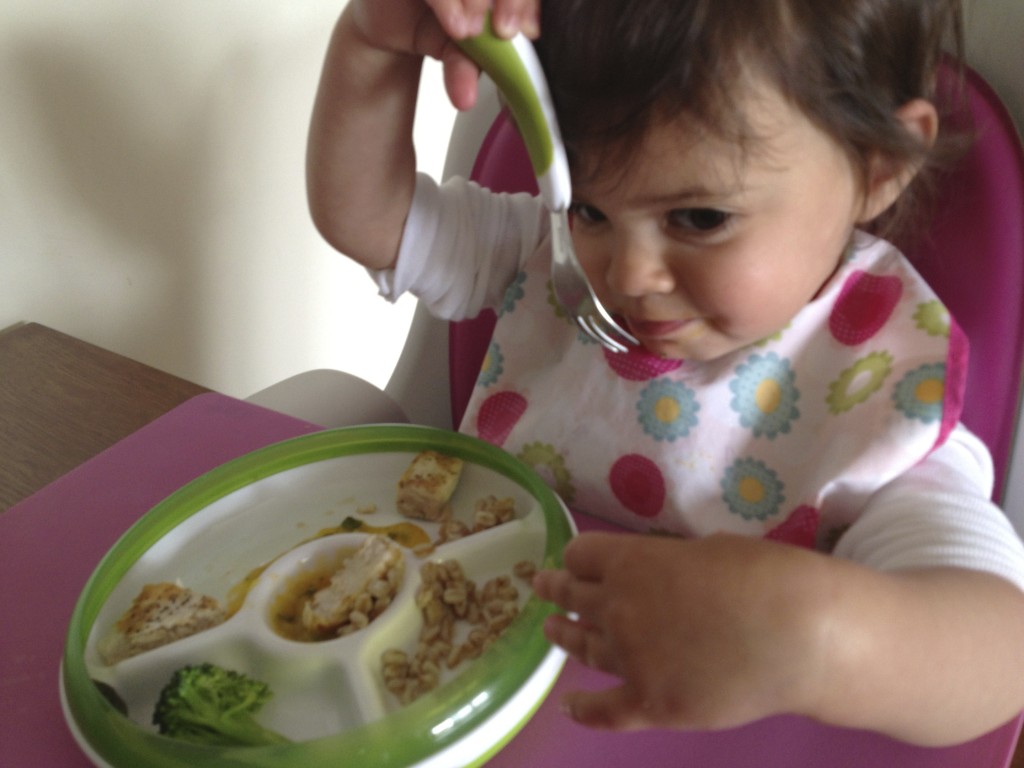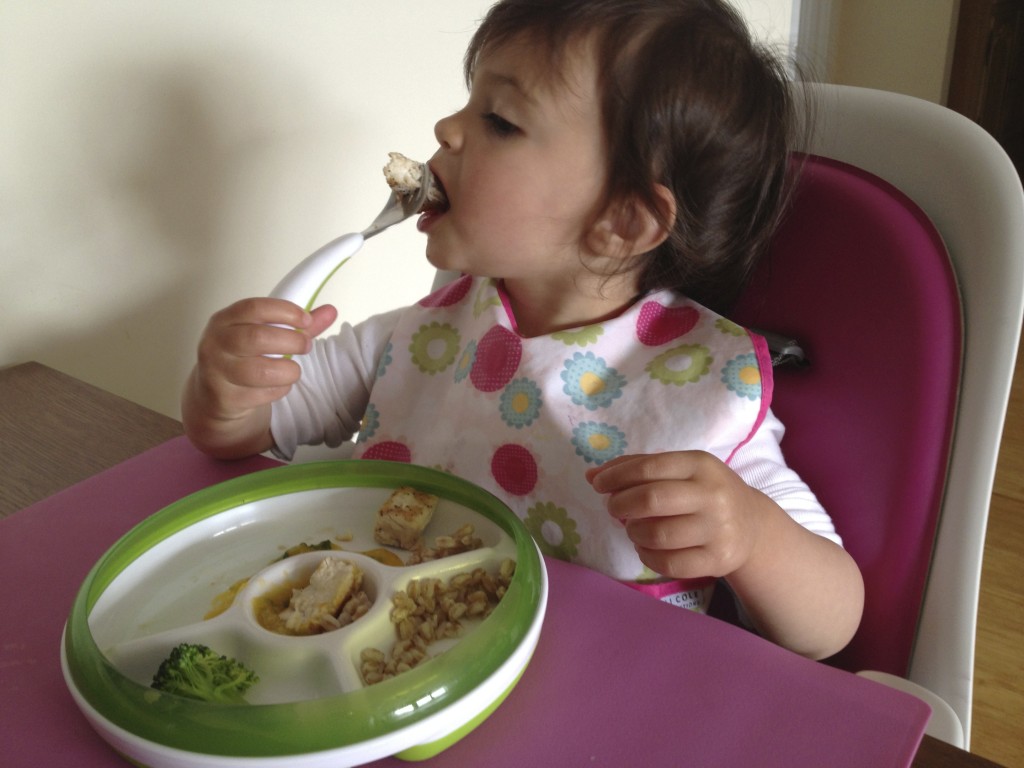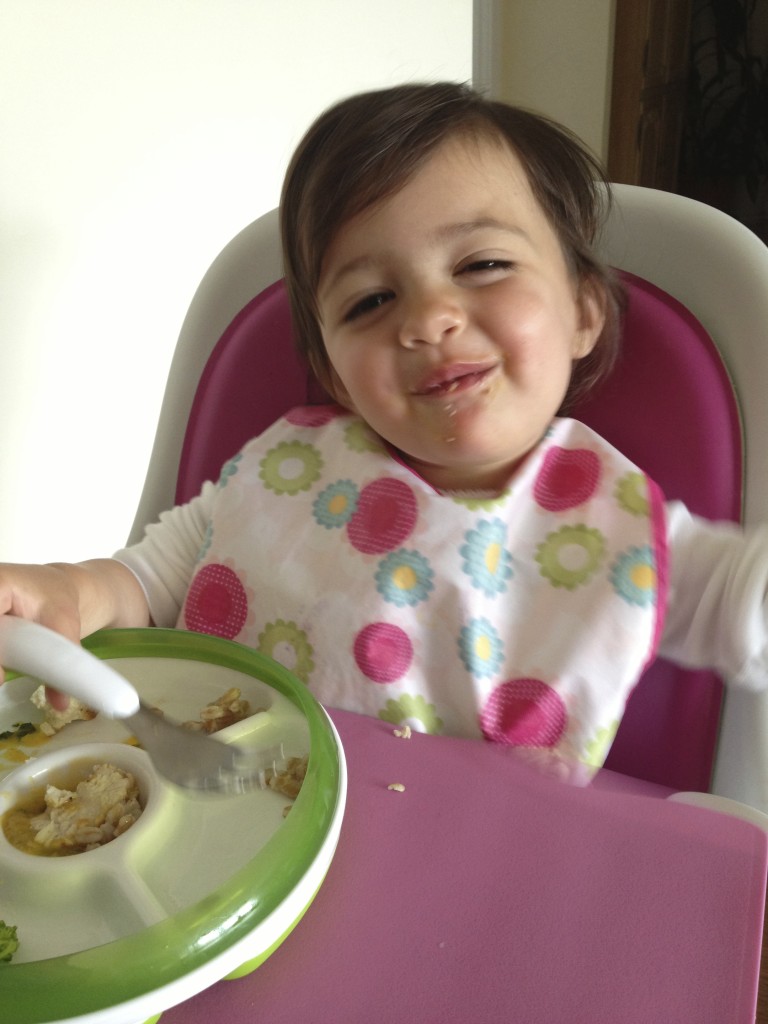 Happy Cooking!
Tags: baby and family, basil, fish, gluten free, limes, mango, onions, Purees For Two
« Previous Mango Basil Purée Strawberry Mint Purée Next »