Print This Post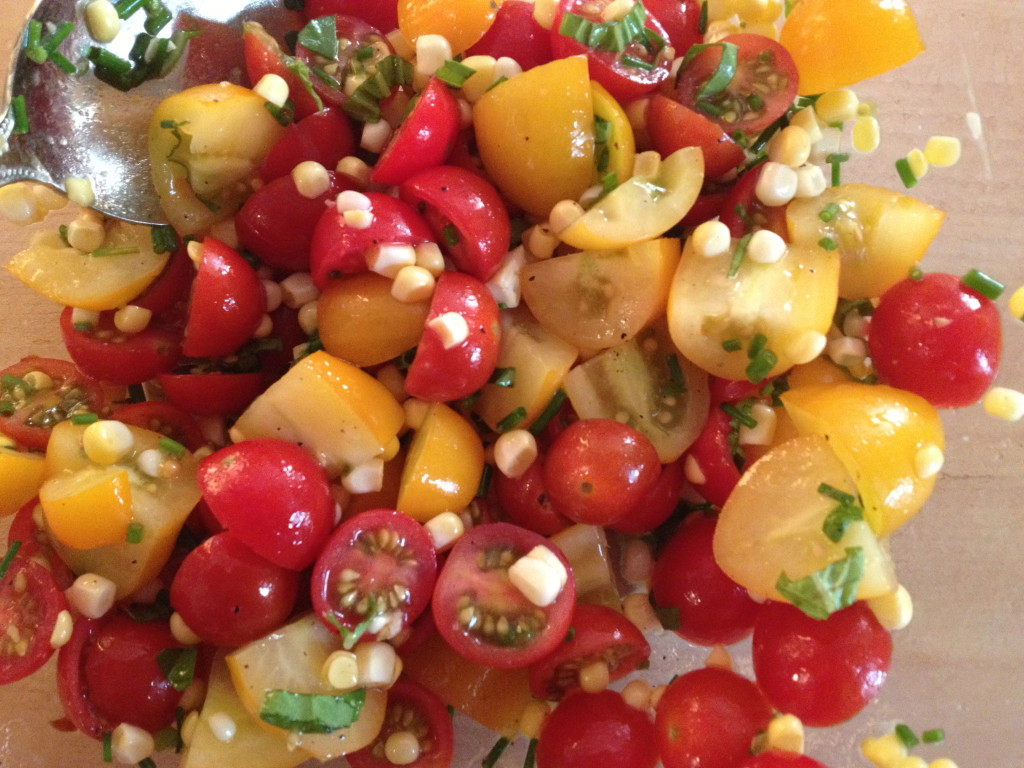 Tomato & Corn Salad
Ingredients:
-¾ pint tomatoes (I used a mix of red cherry tomatoes & yellow grape tomatoes)
-Kernels from 1 ear of corn, raw
-Roughly 2 teaspoons chives, finely chopped
-Roughly 1 teaspoon basil, finely chopped
-Olive oil, to taste
-Spice mixture of 1 part salt, 1 part ground black pepper and 2 parts garlic powder
-Red pepper flakes, optional
Preparation:
Slice tomatoes into halves or quarters depending on how large their size and add them to a large bowl.
Add the corn, chives, basil, 2 pinches of the spice mixture, red pepper flakes and oil.
Mix gently, taste, and adjust seasonings as desired.
Let salad sit for around 10 minutes before enjoying.
Happy Cooking!
Tags: basil, chives, corn, gluten free, Meatless Monday, summer, tomatoes, vegan, vegetarian
« Previous How To Grill Pizza Mini Tomato & Corn Salad Pizzas (Baked) Next »