Print This Post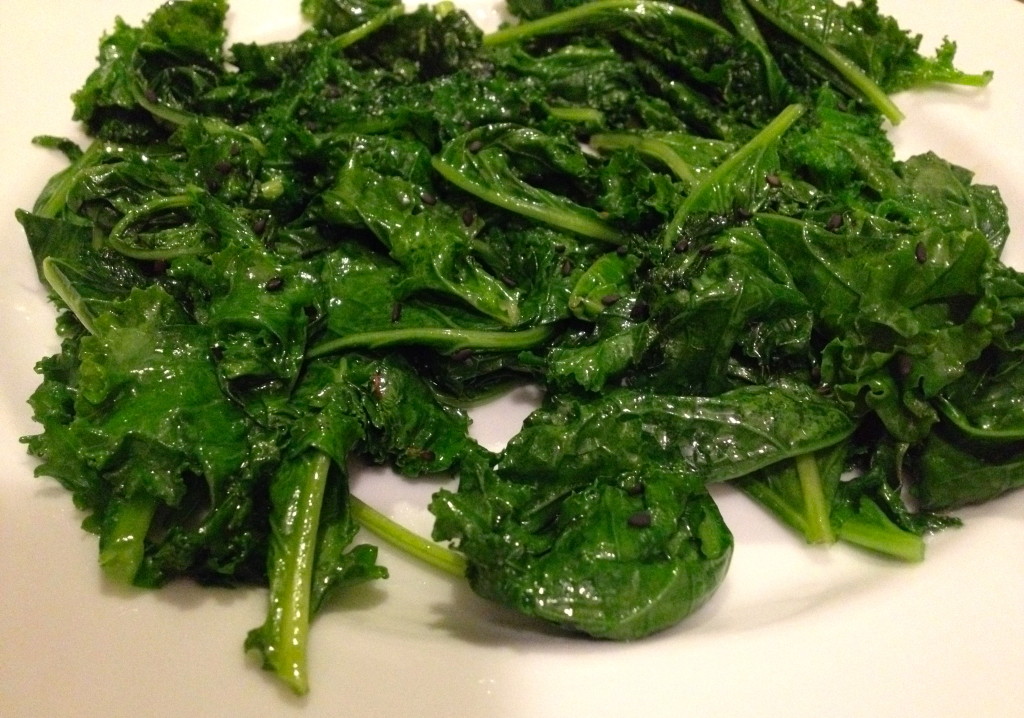 Sesame Greens
Serves 2 adults
Ingredients:
-1 bunch raw leafy greens such as kale, spinach or collard greens*, cleaned and dried with stems removed
-1 teaspoon sesame seeds
-¾ teaspoon sesame oil
-2 teaspoons vegetable oil
-1-2 cloves garlic, smashed and peeled
-Salt, pepper and red pepper flakes, to taste
Preparation:
Toast the seeds:
Heat a small, dry pan over low heat. Add the seeds and stir continuously, until toasted and fragrant, around 2 minutes. Remove seeds to a small plate to cool.
Cook the greens:
Heat a large sauté pan or skillet over medium heat and add the oil, garlic cloves and red pepper flakes. Heat for around 30 seconds.
Add the greens and a pinch of salt, stir and let cook. Your cooking time will change depending on the type of greens you use. For example, a tender green, like spinach, can take as little as 1-2 minutes. A heartier type of green, like kale, can take 5 or more minutes. Keep an eye on them and stir occasionally.
Once cooked, remove the greens to a plate, drizzle with the sesame oil and sprinkle the sesame seeds on top.
*If you're using collard greens or kale, remove the ribs and roughly chop them.
Make this into a meal by serving it alongside your favorite rice and Bake Tofu or Broiled Salmon.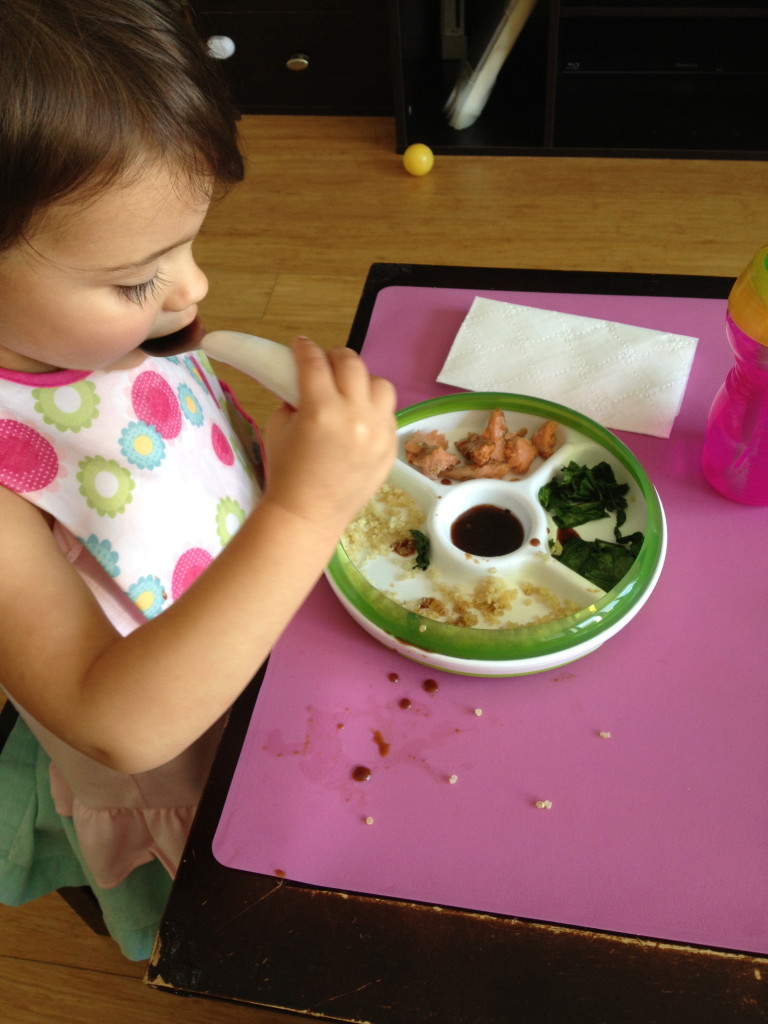 Happy Cooking!
Tags: gluten free, green foods, kale, leafy greens, Meatless Monday, sesame seeds
« Previous Super Easy Asian Marinade & Sauce with Recipe Ideas Broiled Salmon with Super Easy Asian Marinade and Sauce Next »