Print This Post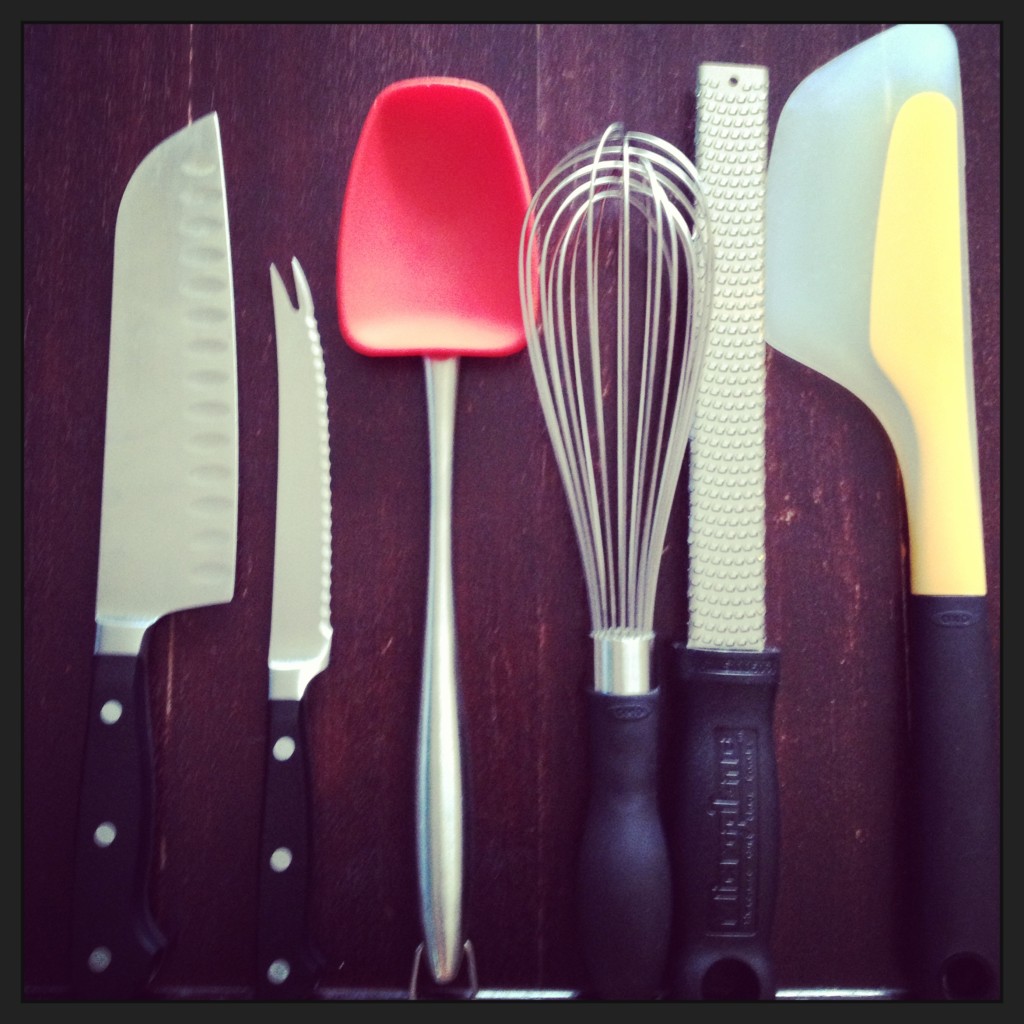 A couple weeks ago, I went away with my family to a rental beach house on the North Fork of Long Island.  Even though the house was advertised as having a fully stocked kitchen, I just couldn't be without certain of my tools for a whole week.  What if the tools at the house weren't up to par?  I think of this collection of tools as my "Desert Island Kitchen Tools".  See the list below for what I brought to the beach aka desert island for a week.
I brought my:
I used all of them except the zester at least a few times.
Additionally, I thought a lot about how to store food while at the rental house. I wasn't going to cook every day and night, but enough that there would be leftover food that I'd want to store. Since we traveled by car to the house, I had a lot of flexibility in what and how to pack. I wanted to bring a few plastic containers for food storage because I hated the idea of using zipper-top bags that would then be thrown out at the end of the week. And yes, the germ-a-phobe in me hated the idea of using whatever plastic containers might be at a rental house. So, in order to be environmentally conscious, indulge my OCD nature and be efficient in my packing, I figured out how to pack various sizes of plastic storage containers while in transit that would serve double duty as food storage containers while at the house.
All of the containers I took are made by OXO and OXO Tot. They don't pay me to tell you how much I love their products, nor were any of my storage containers given to me by OXO for free. I truly do love these containers (I've tried many different brands of storage containers) and have had them in my kitchen for years. I love them because they are BPA-free, they truly don't leak, they stack and nest for easy storage, they can go in the fridge, freezer, dishwasher and microwave and they're pretty.
And who doesn't love a little something pretty in the kitchen, huh?
Here are my travel tips and ideas about how I used these containers in transit:
1. Pack dangerous items and breakables in hard plastic containers. In order to travel safely with my knives and some glass jars of spices, I packed them using a large OXO Good Grips Lock-Top Storage Container. That way, my items (and hands) were safe and protected and I had an empty food storage container to use at the rental house. Additionally, I used the bottom part of another container and some washcloths to help my glass bottle of olive oil stay upright and safe. I brought the lid for this container separately, which gave me another container to use at the rental house.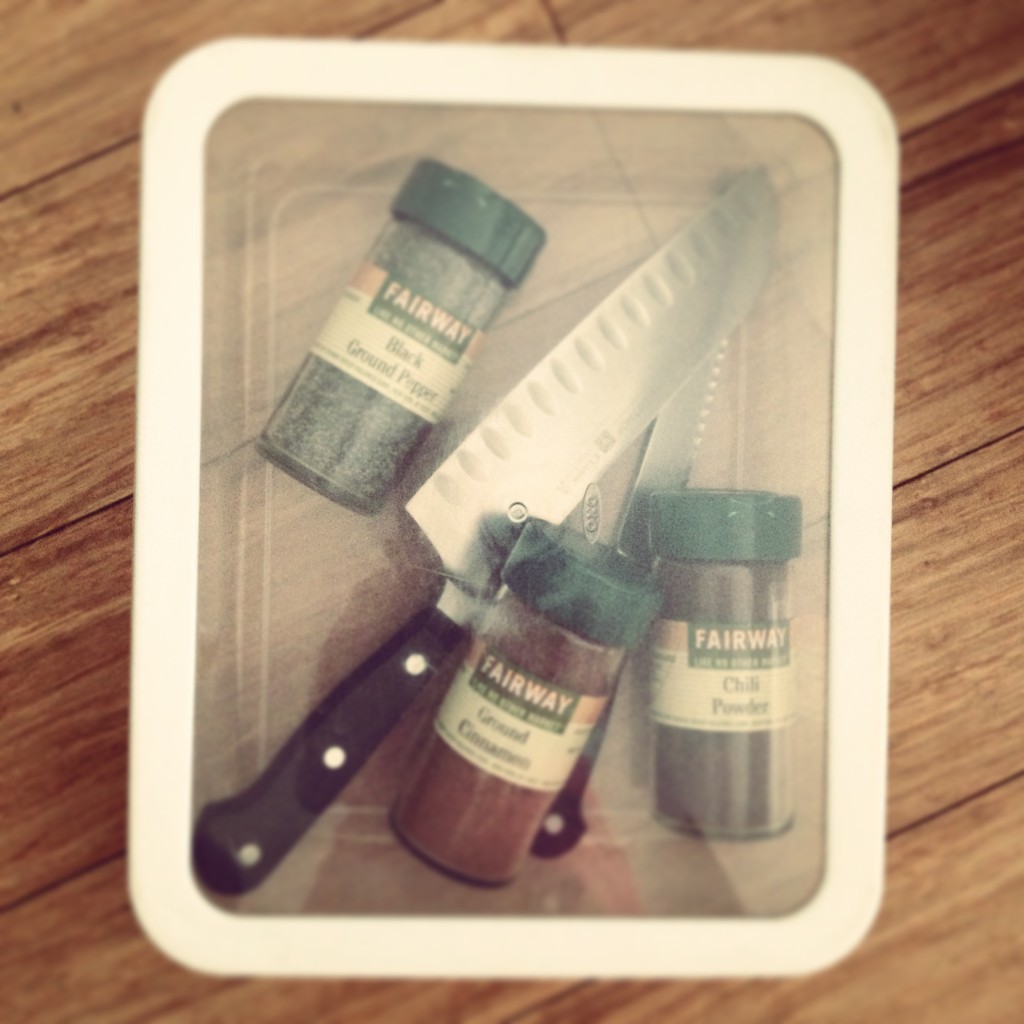 2. Use plastic storage containers to keep items clean in transit. Eliana's cutlery traveled in a different OXO Good Grips Lock-Top Storage Container. This way they didn't need to be washed when we arrived and I had another container to use for food storage.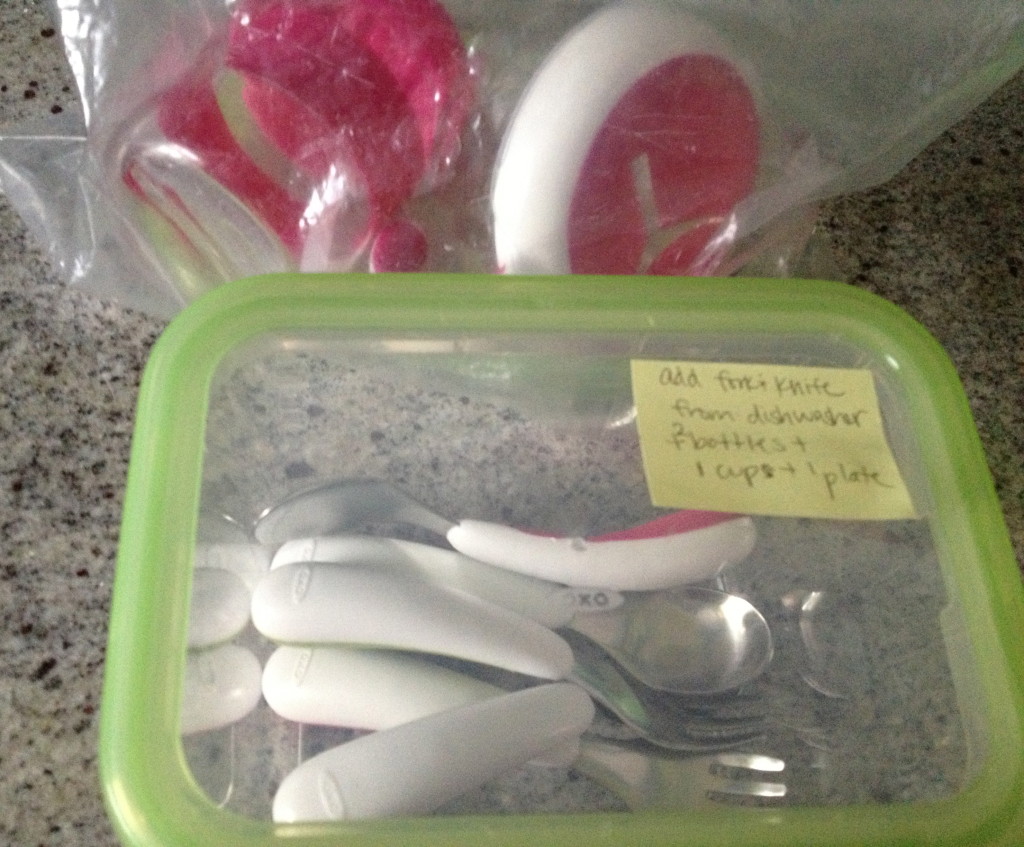 3. Store smaller containers inside larger ones to save space. I used OXO Tot 2-ounce Baby Blocks to bring some of my sea salt and ground black pepper. I also brought some of the 4-ounce Baby Blocks so I could fill them with little beach snacks like nuts, frozen grapes and roasted soybeans. Naturally, I placed the smaller Baby Blocks into the larger Baby Blocks to save space.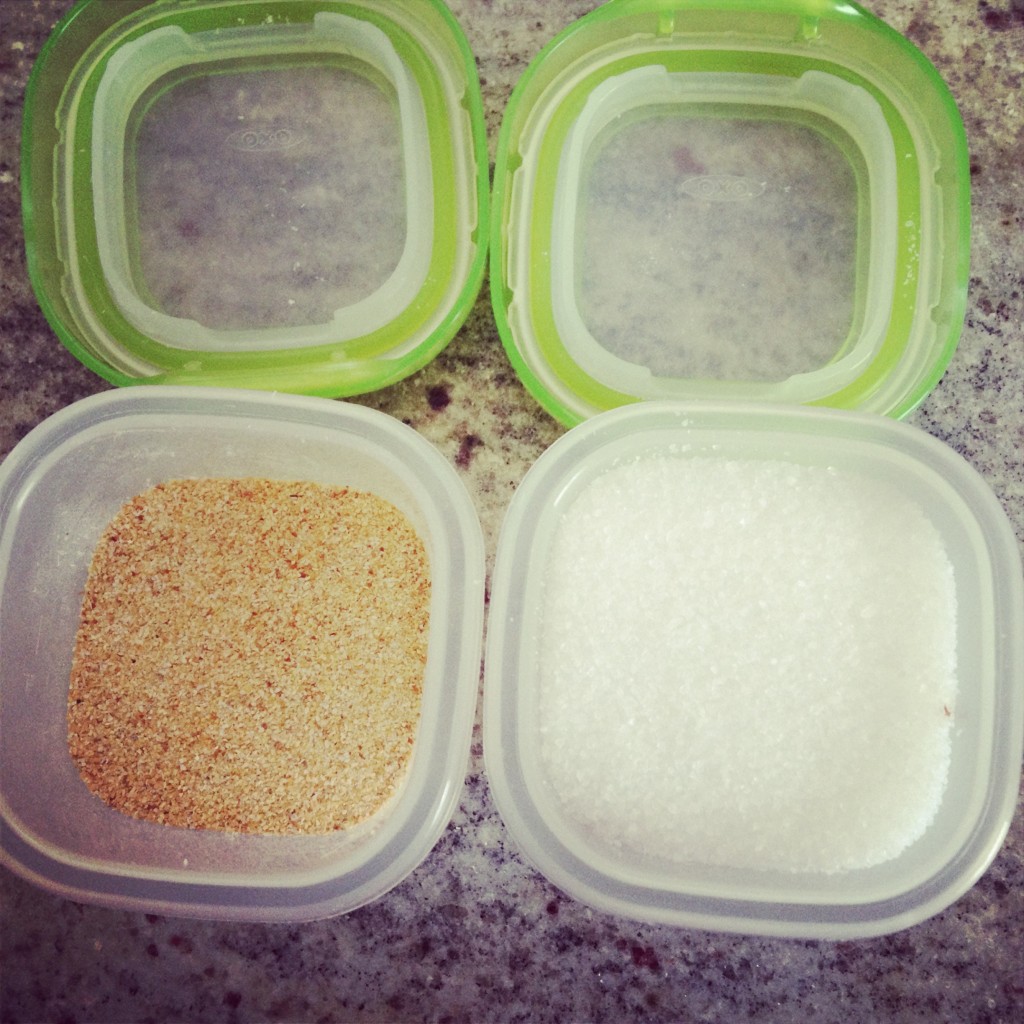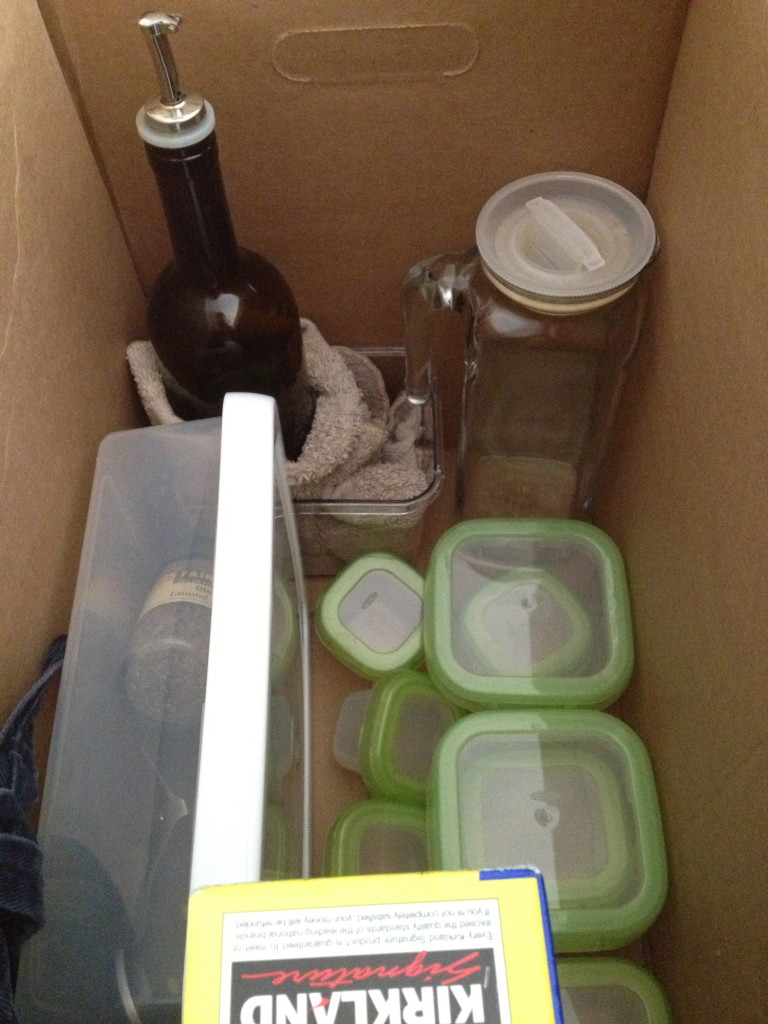 Am I neurotic? Yeah, a little. 😉
But I used all of the containers over the week so I was really glad that I had them with me.
Happy Cooking (and traveling)!
« Previous Kitchen Sink Strata: Monday Meal Bursting Blueberry Bok Choy Muffins: Monday Meal Next »