Print This Post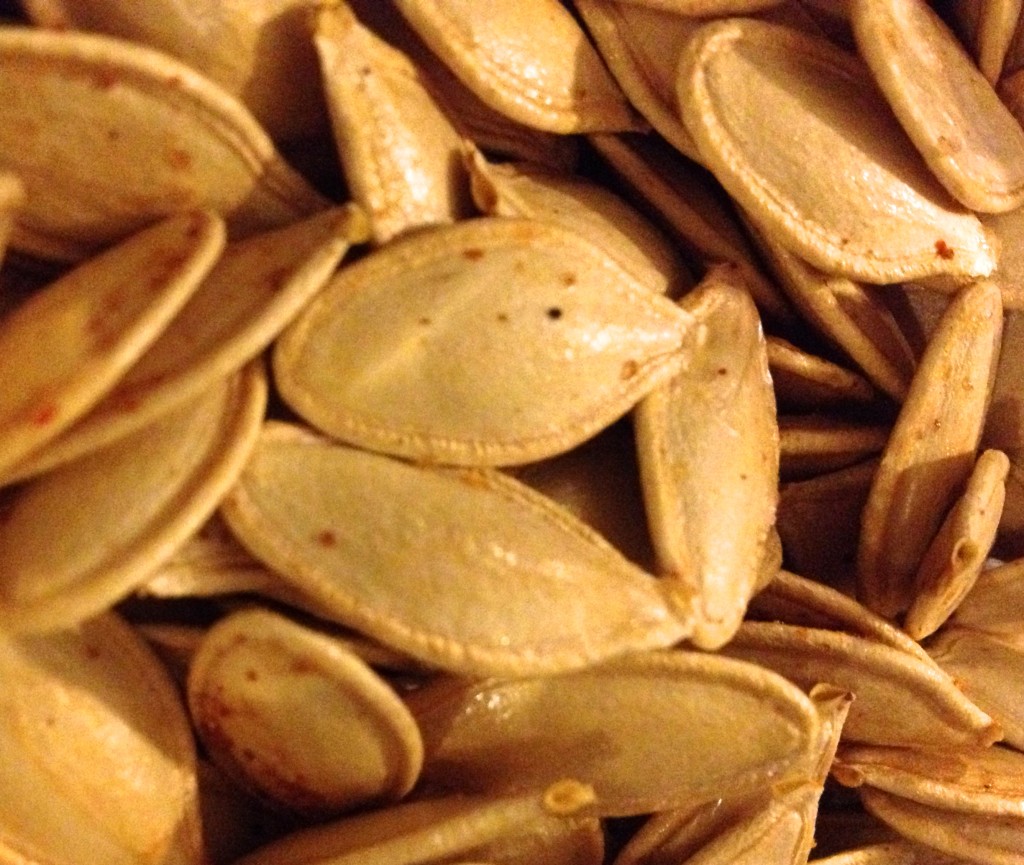 A great activity for Little Foodies is to help scoop out the insides of the pumpkin (or other large squash) and help you separate the seeds from the guts or pulp. This super fun activity teaches kids about science by exploring textures and how things change, works on fine motor skills, builds vocabulary if you talk about what you're doing together and teaches about volume, too. Who knew cooking could be so educational?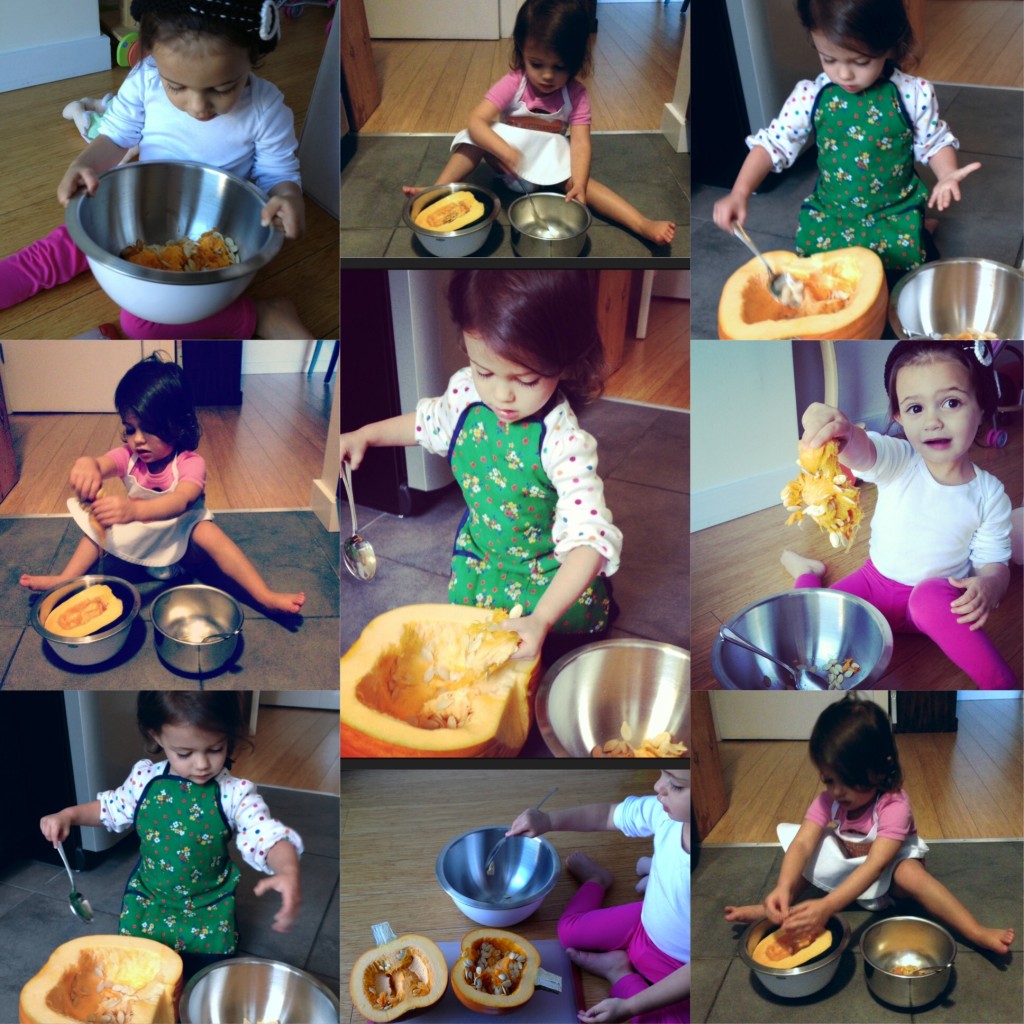 Simply Spiced Pumpkin Seeds
Ingredients:
-Raw pumpkin seeds from one pumpkin
-2 teaspoons olive oil
-1-2 pinches of salt
Preparation:
Heat the oven to 325° and line a baking sheet with parchment paper.
Cut open your pumpkin and scoop out the seeds and guts (pulp). Clean off as much of the guts as you can and then transfer the seeds to a bowl of cold water to wash off the rest. This is a great activity for your teeny tiny sous chef to help you do.
Transfer the seeds to a clean towel and pat them dry. Clean out the bowl you just used so you can reuse it for the next step.
Add the seeds back into the bowl and add the olive oil and salt. Mix well with your hands.
Spread the seeds onto the parchment paper in a single layer making sure to leave some space between them. Bake for 23-25, minutes shaking them to mix them after 10 minutes.
Allow them to cool slightly and enjoy!
Variations:
-Hot and Sweet Pumpkin Seeds: add a couple pinches of cinnamon and black pepper to the salt
-Spicy Pumpkin Seeds add 1-2 pinches of cayenne pepper to the salt
Want to know how to roast the remaining pumpkin and some tasty recipes you can make for all Foodies in the family? Click here for some ideas.
Happy Cooking!
Tags: gluten free, Kids Cook, Meatless Monday, pumpkin, seeds, vegan
« Previous Pumpkin Macaroni & Cheese: {Kids Cook} Monday Meal Pumpkin Potato Ginger Soup: Early {Meatless Monday} Meal Next »