Print This Post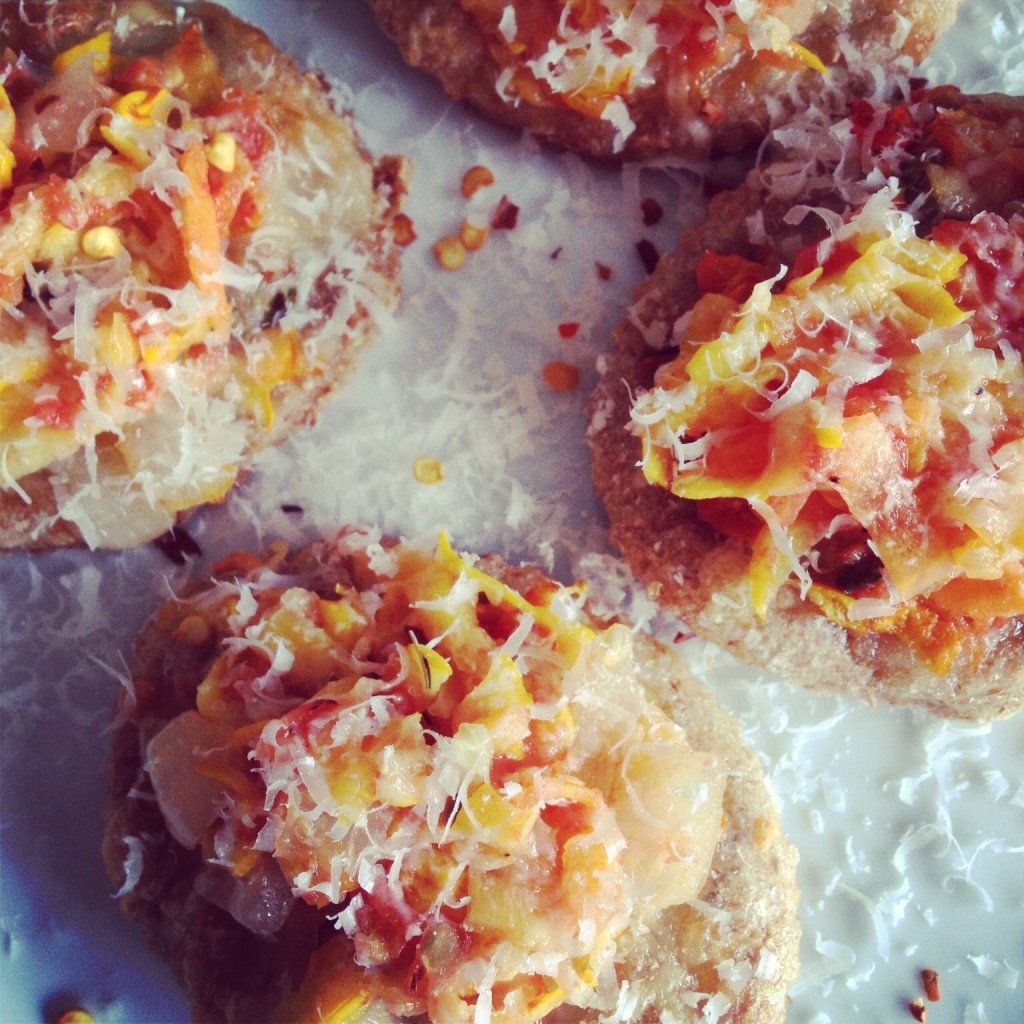 For this week's Monday Meal, I'm not only sharing a new recipe, but I'm also sharing a new tool and announcing a giveaway! Woohoo! How's that for curing your "Case of the Mondays"? See details for the giveaway at the bottom of the post.
About six weeks ago, I had the great fortune to receive a gift from OXO: An OXO Food Mill. Cool!! (I love new toys for the kitchen)! I had never used a food mill before, so I was really excited to start playing around with it and come up with some tasty recipes, too. I experienced some growing pains with the food mill but now that I've figured out a few tips and tricks, I love it, and I'll share those tips with you.
Here's what I love about my OXO Food Mill:
1. It's a really versatile tool. With it I've made: purées, sauces and soups using all sorts of produce.
2. It comes with three different sized blades so you can customize how coarse or fine you'd like your creation to be.
3. All parts are dishwasher safe, so clean up is a breeze.
4. It uses elbow grease and not electricity, so you can get a bit of an arm workout, too. 😉
5. I was able to save using (and cleaning) another tool by using my food mill as a colander to drain off the excess liquid in my sauce.
6. It's so easy to use, even my teeny tiny Sous Chef can help use it.
Here are some tips and tricks to make using the OXO Food Mill super easy:
1. Close the "legs" and nest the food mill inside a bowl (versus on top of it). For me, this was the most stable way to use it.
2. Rotate the mill clockwise for a few turns then counter-clockwise for a few turns in order to fully process all of the food.
3. Don't forget to scrape the yummy bits of food off the bottom of the mill.
Now, on to this week's recipe…
Pizzettes are simply teeny tiny pizzas. To me, it's more fun to say pizzette and I like the flow of the name Primavera Pizzette better than Primavera Pizza. Also, little toddler-type people like to eat little handheld foods so this is extra fun "packaging" for the Littler Foodies in your home. You could certainly make one large pizza or a couple smaller ones if you didn't want to take the time to make the smaller circles for these pizzettes.
New to making pizza at home? Check out my Tips for Making Pizza Using Fresh Dough. You'll thank me later, I promise!
Without further ado, Happy Monday Meal and good luck in my OXO Food Mill Giveaway!
Primavera Pizzettes
Ingredients:
-1 pound tomatoes, roughly chopped
-1 carrot, grated
-1 yellow squash or zucchini, grated
-1 small onion, finely chopped
-½ cup mozzarella, shredded
-2-3 ounces parmesan, grated, plus more for if you'd like to top the pizzettes once they're cooked
-2 cloves garlic, smashed and peeled
-1 pound whole wheat pizza dough, at room temperature
-Salt, pepper, red pepper flakes and olive oil, to taste
-Basil and parsley, to taste, finely chopped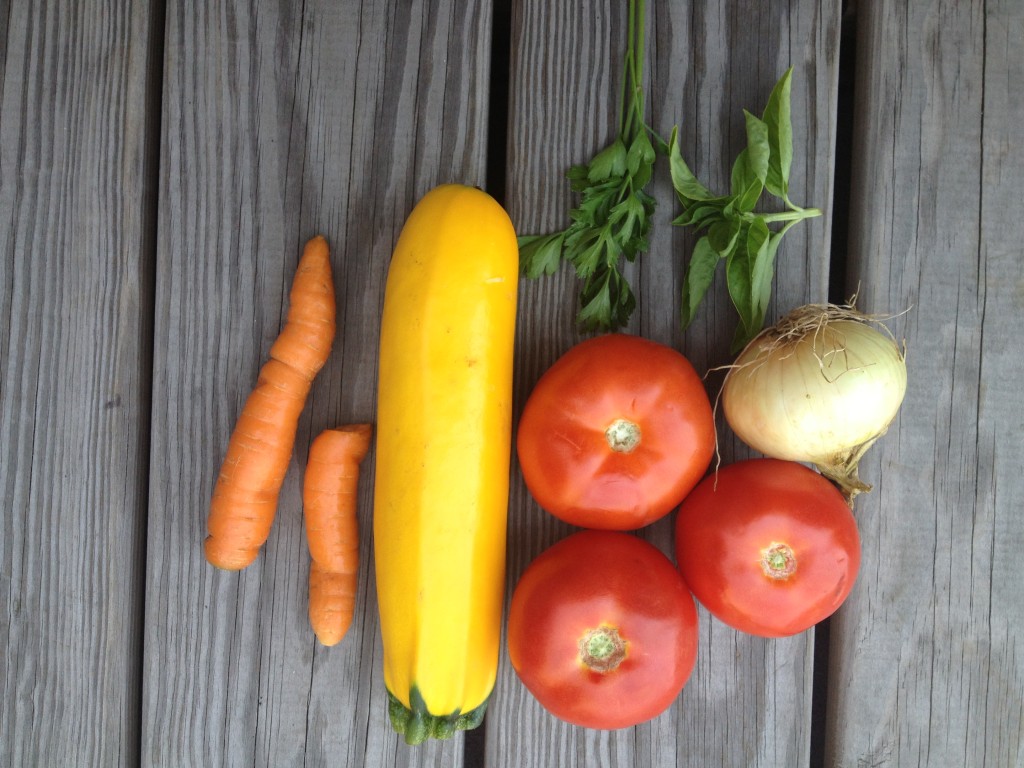 Featured Tools: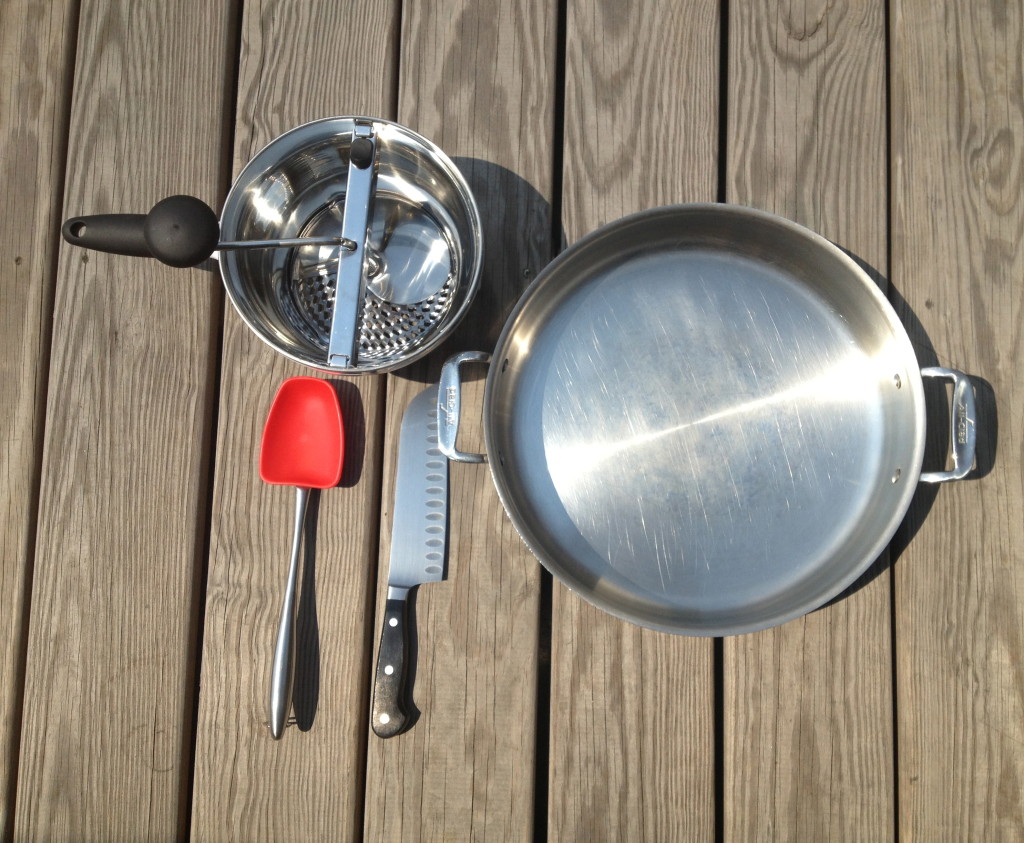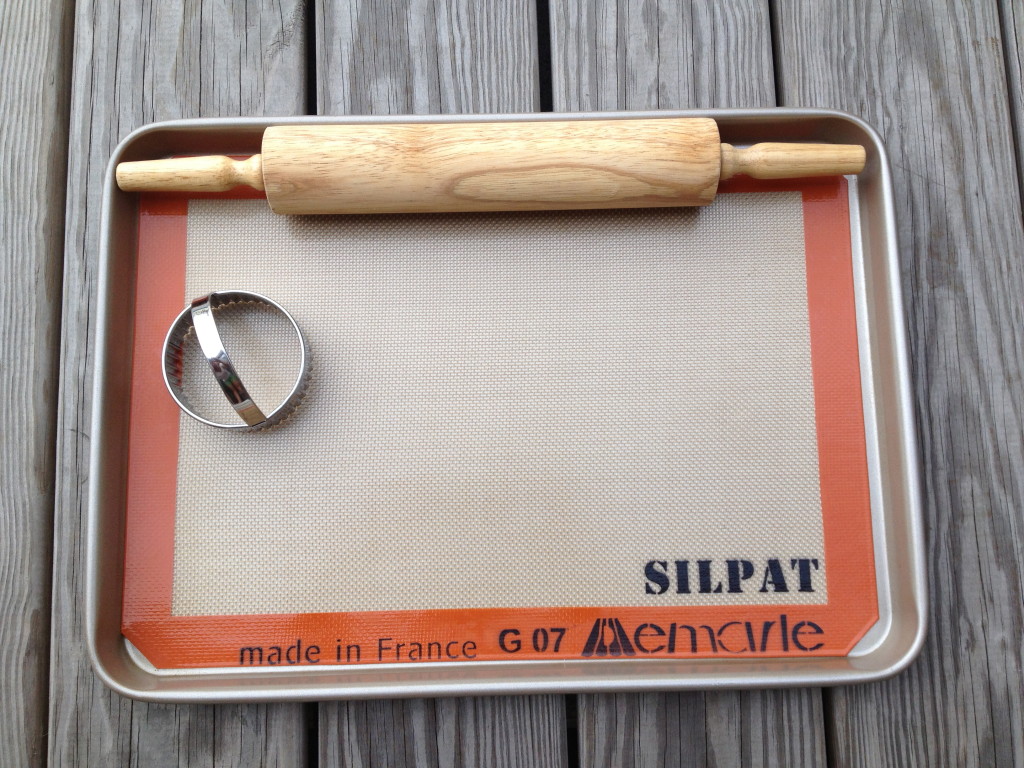 Preparation:
For the sauce:
In a large sauté pan, sauté the garlic and red pepper flakes for 1 minute over medium heat. Add the onions and a pinch of salt, stir and sauté for 4-5 minutes.
Meanwhile, grate the carrot and squash and set them aside. Process the tomatoes in the food mill and add them to the sauté pan. Add another pinch of salt and a pinch of pepper. Stir and sauté for 8-10 minutes, stirring occasionally.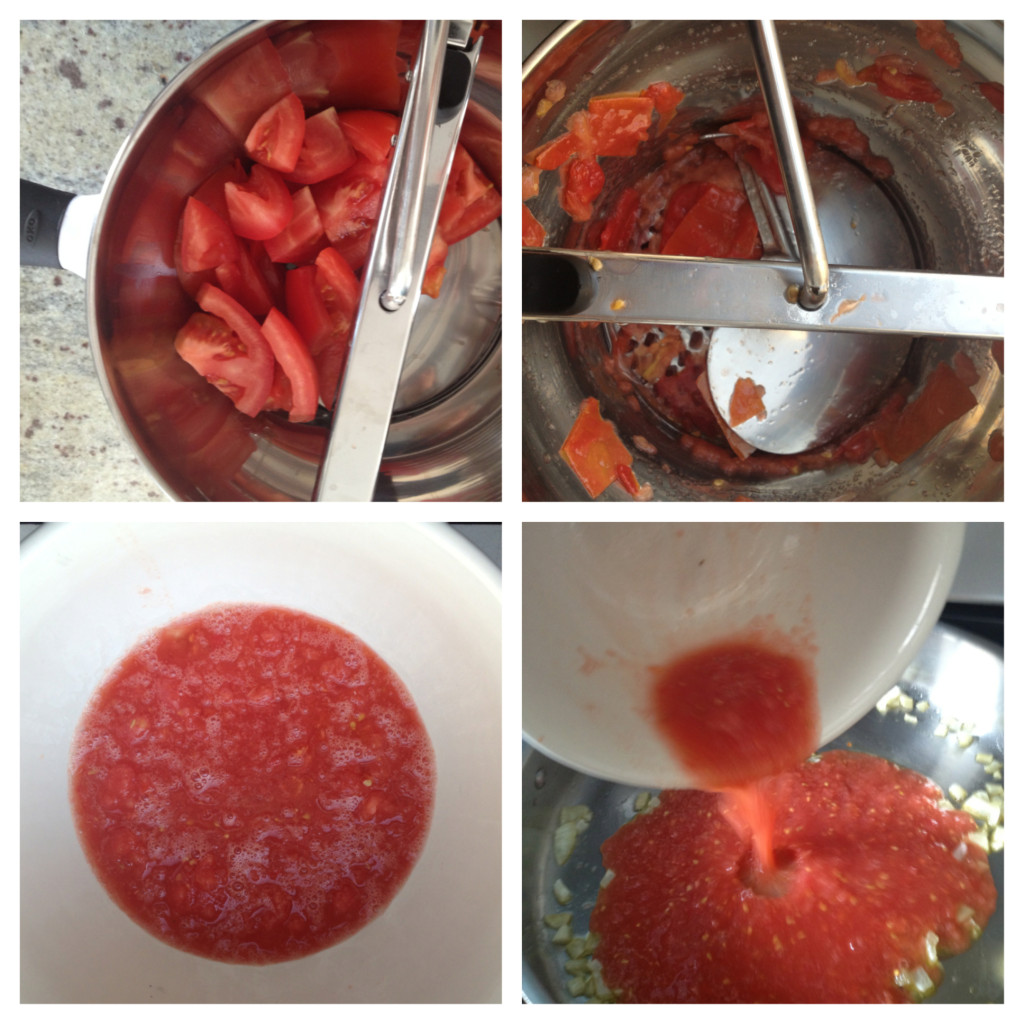 Stir in the squash and carrots and sauté for another 2 minutes. Add the herbs, stir once more and turn off the heat. Stir, taste and adjust seasonings as desired.
Remove the cloves of garlic and scoop the mixture into the food mill to use as a colander and drain off the liquid. (You can freeze and save the liquid to use to add to soups or sauces in the future). Set aside the sauce.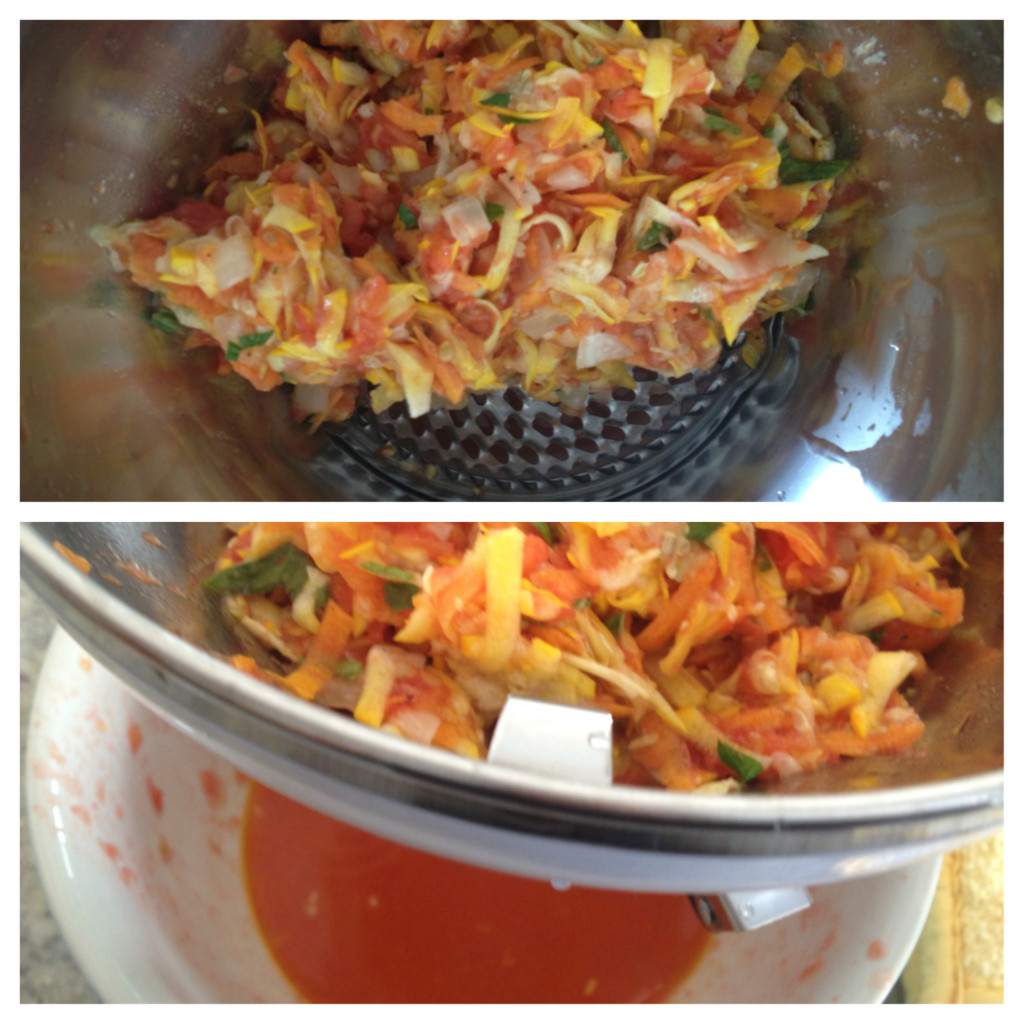 For the dough:
Heat the oven to 425°
On an oiled surface, use a rolling pin to roll out the dough. Using the cookie cutter, cut out little circles and transfer them to a baking sheet. (I ended up with about 20 circles when I made this recipe).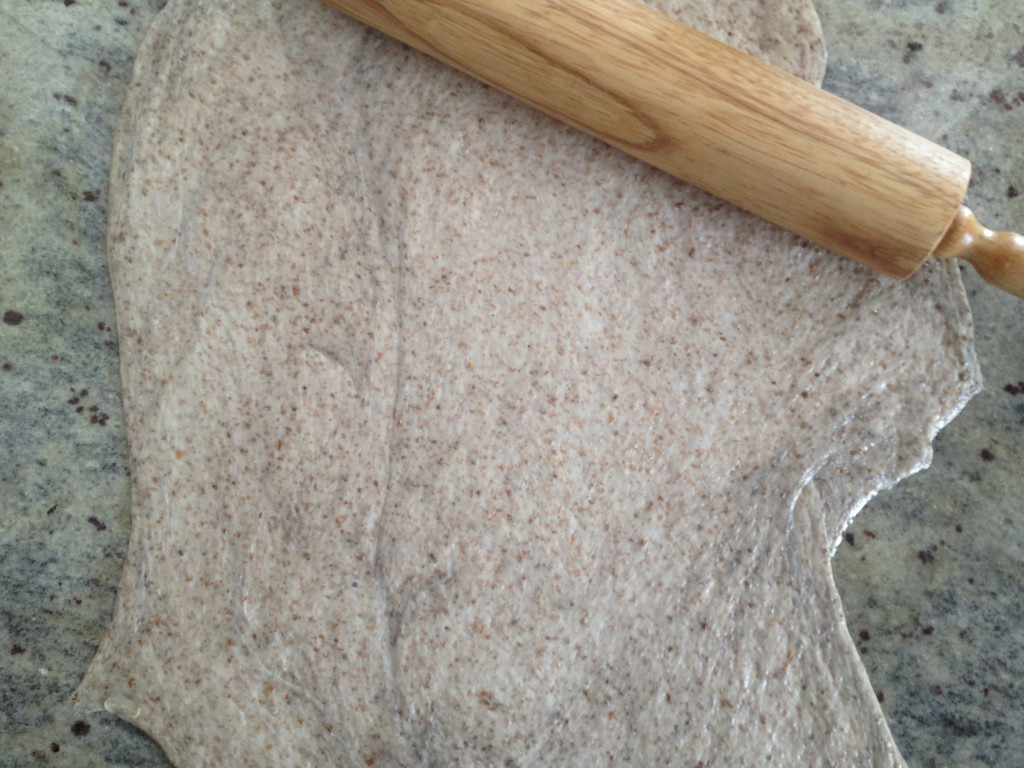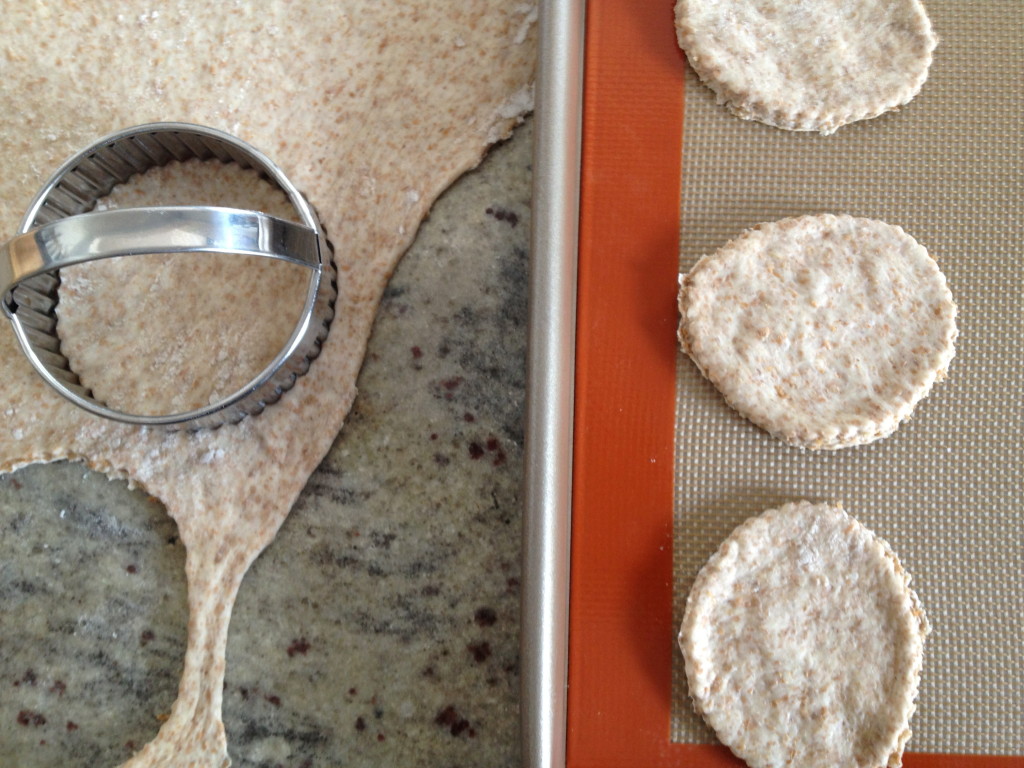 Mix the 2 cheeses in a bowl. For each pizzette, do the following:
Top with 1½-2 teaspoons of the cheese combination, then top with 1 teaspoon of vegetable sauce, and, then top with an additional pinch of cheese.
Bake the pizzettes for 12 minutes. Allow them to cool for a few minutes before enjoying.
If desired, top with parmesan and red pepper flakes and serve alongside the remaining sauce for dipping.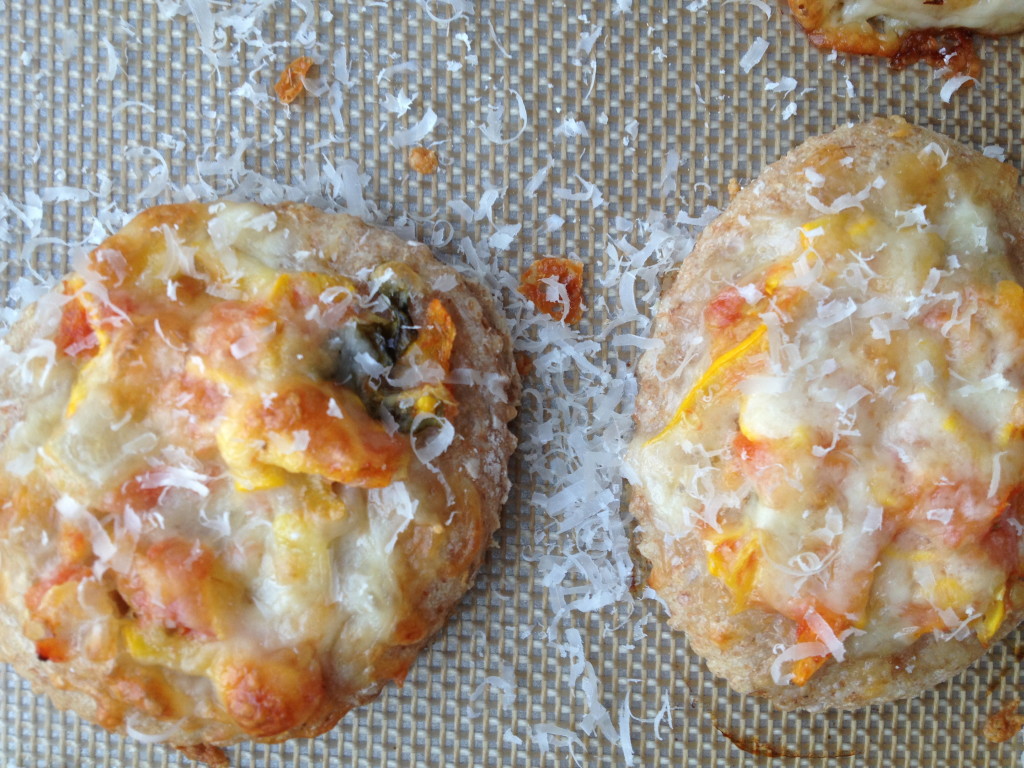 Happy Cooking!
Tags: baby and family, basil, Meatless Monday, mozzarella cheese, onions, parmesan cheese, parsley, pizza, Purees For Two, summer, tomatoes, yellow squash
« Previous Stone Fruit Purée Stone Fruit & Sage Purée Next »