Print This Post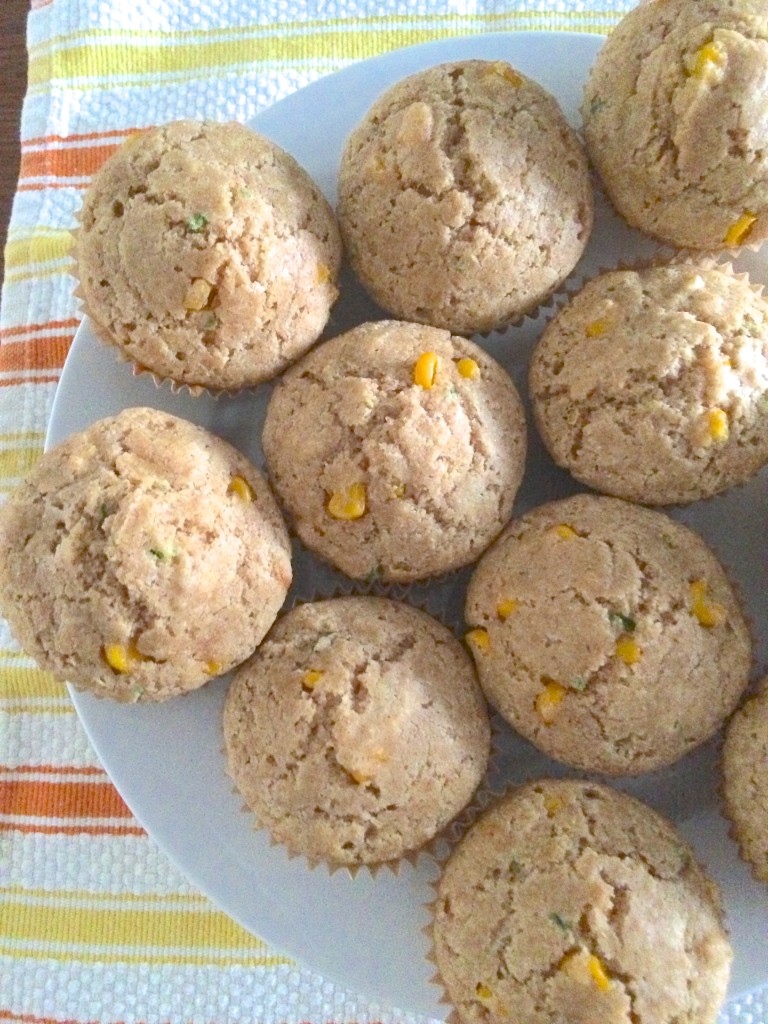 Now that winter has officially set in and cold weather is upon us (at least in my neck of the woods), my mind has turned to hearty dishes that warm a body from the inside out. One such dish is chili, and so I asked myself what pairs perfectly with my vegetarian chili? Cornbread! For this week's Monday Meal I'm sharing my recipe for Jalapeño Cornbread. It's a little sweet and a little spicy. Enjoy!
Before the recipe, a couple of tips and ideas to share:
1. Even though chili is great during winter, I like to make cornbread all year long. During the summer I like to use fresh, seasonal corn. I scrape the raw kernels off the cob and toss them into the bowl along with the rest of the ingredients. In the colder months I use frozen kernels that have been thawed or canned corn that's been drained.
2. Frozen and canned vegetables can be just as healthy as fresh vegetables. Try to find brands that have no added sugar or salt and look for cans that have a BPA-free lining, too.
Jalapeño Cornbread
Yields 1 8×8-inch cornbread loaf or 12 cornbread muffins
Adapted from King Arthur Flour
Ingredients:
-½-1 jalapeño pepper, finely chopped
-¾ cup corn kernels, thawed if using frozen
Dry ingredients:
-1¼ cups whole wheat flour
-½ cup white flour
-Almost ¼ cup sugar
-1 cup cornmeal
-2 teaspoons baking powder
-¼ teaspoon baking soda
-¼ teaspoon salt
Wet Ingredients:
-1½ cups milk (I like to use ¾ cup low-fat milk and ¾ cup whole milk)
-½ cup unsalted butter, melted and cooled
-1 large egg, lightly beaten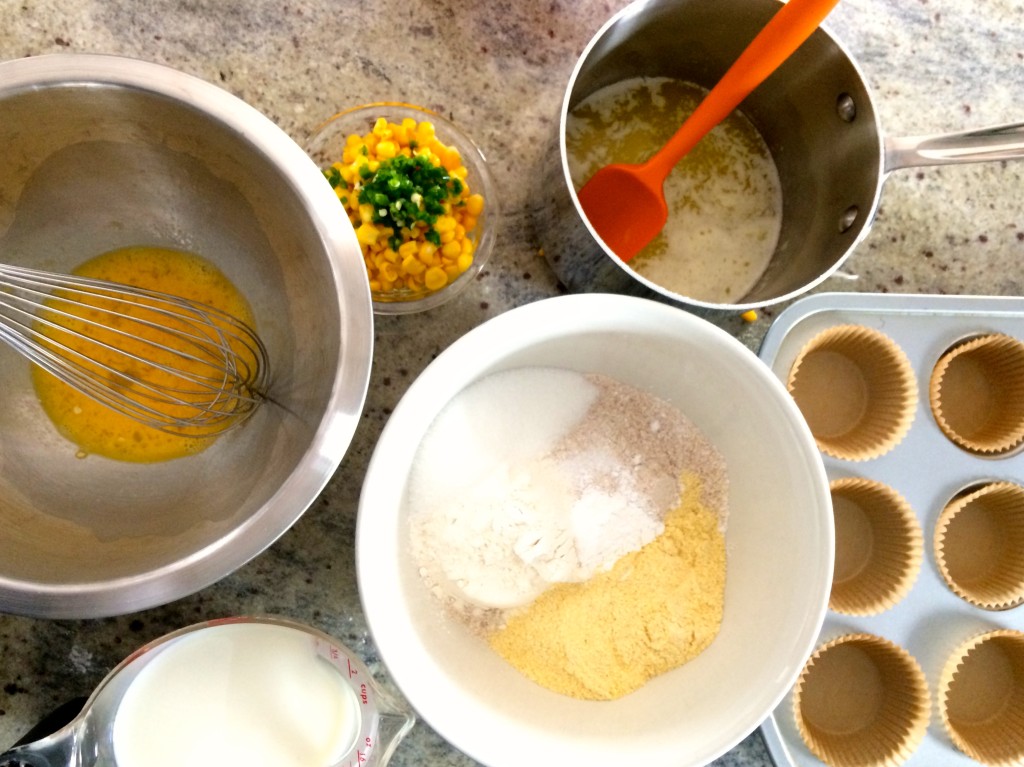 Preparation:
Heat oven to 375° and grease an 8×8-inch baking dish.
Mix dry ingredients in a large bowl.
Whisk the wet ingredients together in a smaller bowl.
Pour all of the wet ingredients into the dry ingredients at once and mix through. Mix in the jalapeño pepper and corn.
Don't over stir—there should be lumps.
Pour into the greased 8×8-inch baking dish or into muffin tins. Bake for 20-25 minutes until the edges become golden and pull away from the sides of the dish.
Cool for 5 minutes on a cooling rack and serve.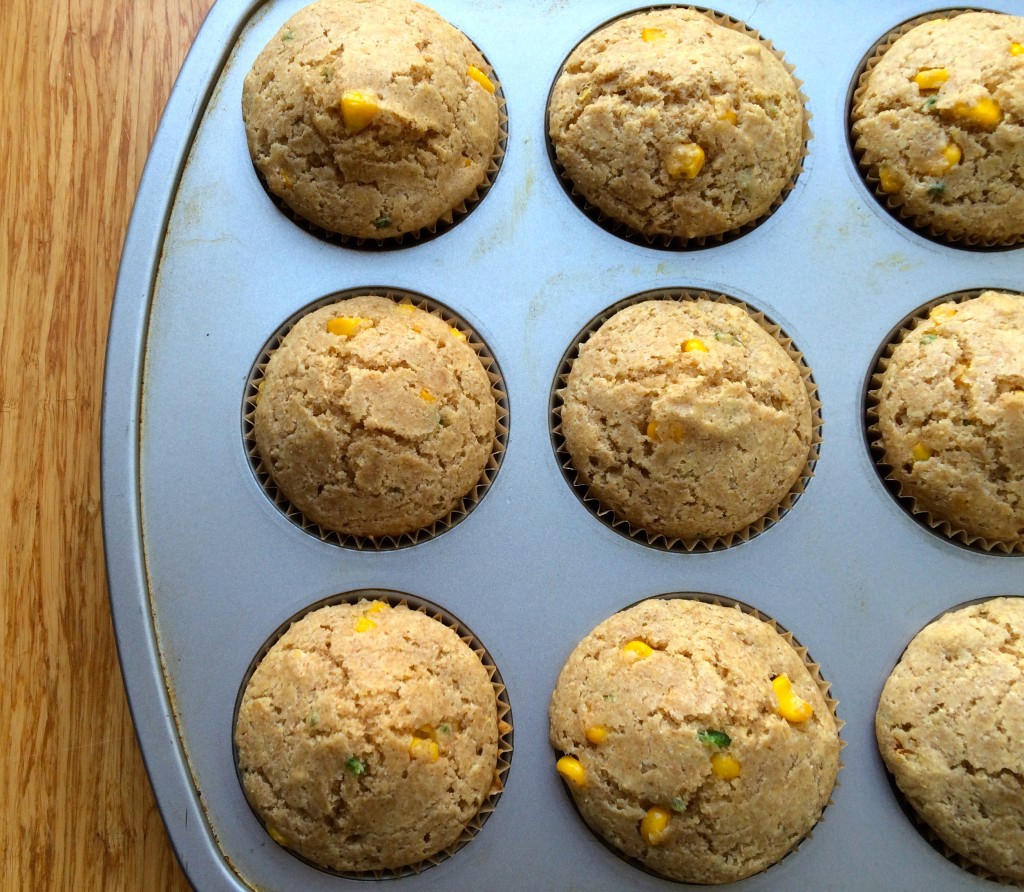 Happy Cooking!
Tags: corn, Fall, jalapeños, muffins, Winter
« Previous Baked Apple with Oats: {Kids Cook} Monday Meal Happy New Year! Next »